"There are so many people who have experienced breast cancer with a loved one, but there are also many fans who come to the game that connect with other types of cancers," said Colts Cheerleader Director Kelly Tilley.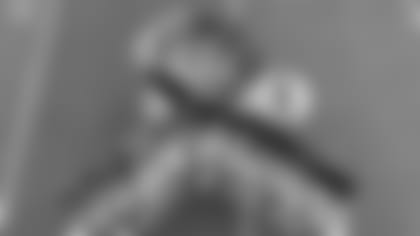 "We wanted to set the tone and explain it, so I said, 'Ok, these are the seven colors we're focusing on that represent these seven cancers. Who's got a personal story?' There was somebody for each color. And everybody had something to share."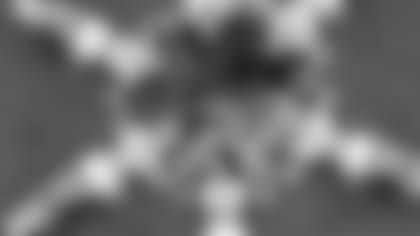 Which only reinforced that it was time.
"I think it might have been overdue, but I think it's going to hit a little closer to home with some of our fans who don't have the experience with breast cancer, but everybody can think of at least one person they know related to cancer in general," said Mariah.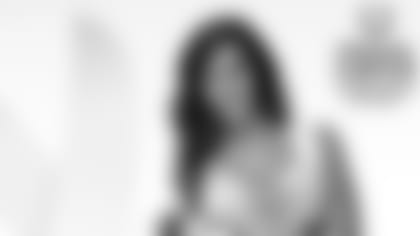 For her, it's her grandfather, Gary.
"I am representing lung cancer in celebration of the life of my papaw, my mom's dad. Unfortunately, he lost his battle to cancer a couple years ago."
Described as a fighter with a zest for life, Gary battled different types of cancer for decades. He loved his family and he loved his Colts.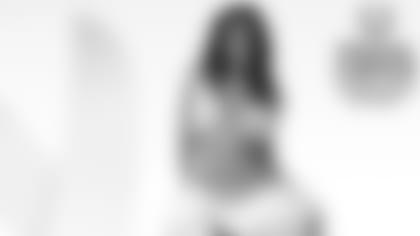 "He got to go to one Colts game. It was my rookie year," Mariah said. "He loved getting to watch the game, he always called it 'the game' and of course, the Colts were always part of that game he watched."
And he'll surely be watching on Sunday.
Mary Kate will be representing her granddaddy, Jack.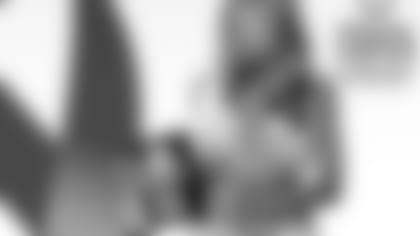 "He had pancreatic cancer and he put up a long, hard fight to stay around for his family and his grandkids," she said. "He passed away on April 15, 2009. That was the day after I turned 18."
But he left quite a legacy.
"He was a renowned neonatologist in Jackson, Mississippi. He was an extraordinarily smart man and just a pioneer in his field. He was called the father of neonatology in the state of Mississippi. He really did some incredible things."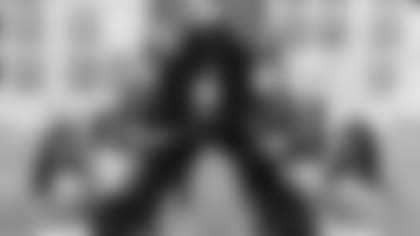 Colts Cheer intern Ellie Beasley's dad, Bob, was diagnosed with pancreatic cancer a few months ago.
"You feel really alone when you and your family are fighting this. You feel like you're the only ones," she said. "But when I look around at Lucas Oil Stadium and I see it's full of survivors and families of survivors, it'll be the most amazing feeling of support and love."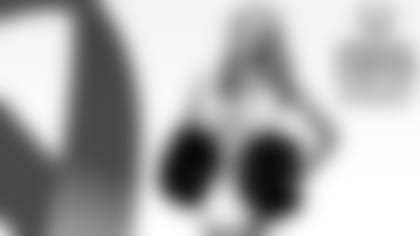 "It's going to be a very emotional game for everybody," said Mary Kate. "Because we're going to be thinking about those people we know who have been affected and we're going to be dancing for them that day."
For Bailey, it's her grandmother, Diane.
"She had breast cancer in the early 2000s and chose to have a mastectomy. And she was able to beat it right away, which was amazing," she said. "We all feel blessed that was an option for her."
But early detection is key – and Diane will be the first to tell you.
"She preaches to get your annual mammogram and she'll definitely let you know if you think otherwise," Bailey said. "She's just an inspiration to live life to the fullest."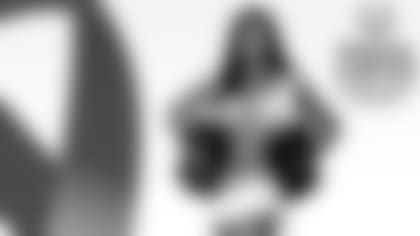 And she'll be at the game on Sunday.
"She's always been my cheerleader," said Bailey. "So, it's a good opportunity for me to give back to her."
Lori was shocked when her dad, Mark, was diagnosed with prostate cancer five years ago.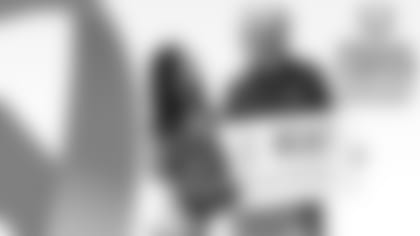 "You never think anything bad is going to happen to you or your family," she said. "You read about things and your hear about things, but you never really understand it or think it's reality until it's your reality."
Now that he's a survivor, she looks forward to using his story to raise awareness.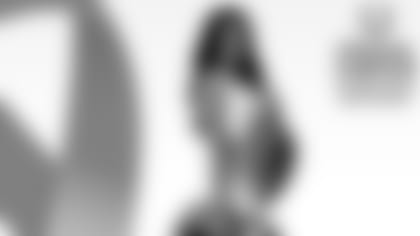 "We can't beat all cancers, the best we can do is prevent them and be knowledgeable and educate ourselves about them," she said. "To be able to do that and do it with my dad is great."
That's what Hannah will be doing with her mom, Andra. Diagnosed with colon cancer in 2011, she had already battled breast cancer two years before.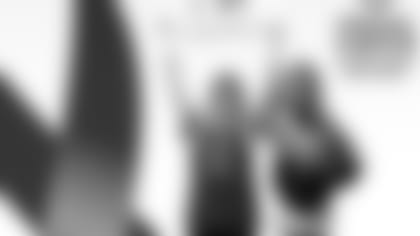 The good news was, she knew she could do it. After watching her mom beat cancer twice, Hannah couldn't be more proud to cheer for her on Sunday.
"I think holding those navy poms and really seeing every different color represented and looking in the crowd and seeing people who are wearing their color for the cancer they survived will be very touching," she said.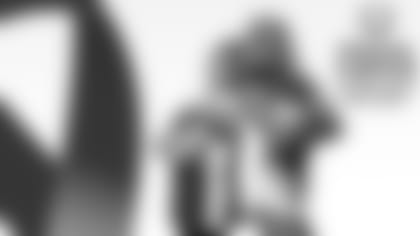 "Especially to see my mom wearing her navy and maybe a little pink."
Lexie will also be representing her mom, Michelle.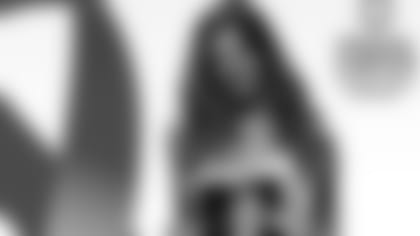 "My mom was diagnosed in 2007 with breast cancer, so she's now celebrating 10 years of being cancer free," she said. "My mom is one of the strongest people I've ever met and that was honestly the only time that I can even remember her crying."
Thanks to early detection, Michelle had a great prognosis and she's been cancer free ever since.
"It'll be such a great feeling to know that I do have a story of survival that I can share with people and especially that early detection reminder," said Lexie.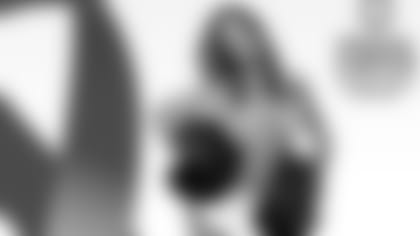 It's an anniversary she looks forward to celebrating on Sunday.
"I love that I get to do this for her because I know she would never do it for herself."
Cancer left Sammy with a hole in her heart that she's never been able to mend.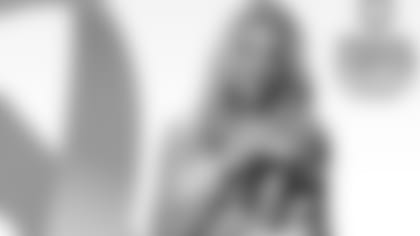 "My mom was diagnosed with brain cancer when I was very young. She was diagnosed the October I was turning three years old and she passed away four months later."
It's something she's reminded of every day, every year, and with every milestone.
"You always expect your mom to be there on your first day of school and your graduation day and eventually your wedding day. And for me, she's not going to be," she said. "It always felt like there was a piece of me missing, like I don't know a part of myself because she's not here."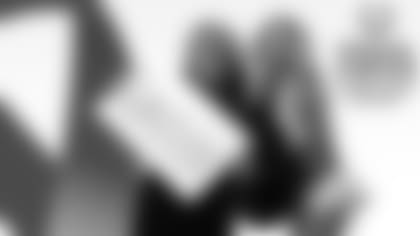 She's grateful to have other women in her life – her stepmom and her aunt, Karen – who battled breast cancer herself 10 years ago.
"Having lost other family members to it, your first thought is, 'Oh, I'm going to lose this person too.' But she's the first one who's really fought it off in our family, so she's our hope."
This week, Sammy will be representing her grandparents, her aunt, and most of all – her mother, Carol.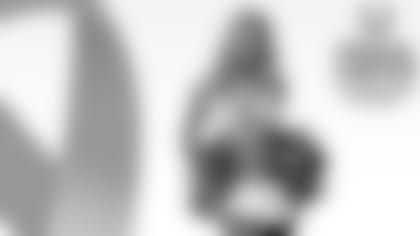 "I've never really had an opportunity to tell my mom's story or my story with it, so it's really special," she said. "I'm so happy I'm able to stand on the field every Sunday and especially this Sunday to be able to represent her and the life that she wasn't able to live."
It was cancer that brought Rachel, a Colts cheerleader and nurse at Riley Hospital for Children, together with Mickey, a Colts junior cheerleader and childhood leukemia survivor.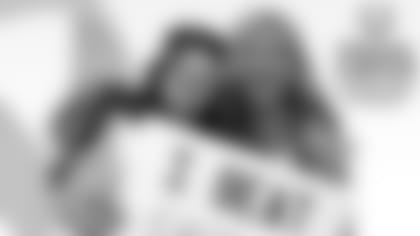 "The first time I saw her was in the Riley Dance Marathon talent show," said Rachel. "She gets up there and she just dances with so much joy. Her energy is infectious, it reaches all the way to the corners of the room. She was dancing up there with so much joy and I knew whatever she has – I needed that in my life."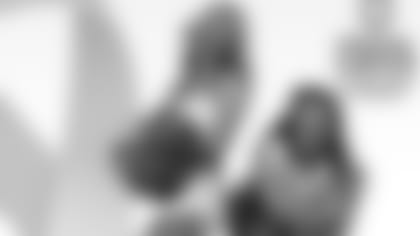 When Rachel takes the field on Sunday, it'll be Mickey's light shining through – for a cause that's near and dear to both of them.
"Every day I see patients in the hospital that are experiencing an illness like that. And to stand down there and just for one game, embody what they're experiencing every day is really meaningful."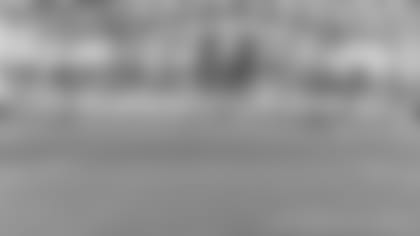 Beating cancer is a team effort.
"We talk about letting our light shine and I think when they're out there performing, you can see their light shining," Tilley said. "They're able to do that for this game either in honor of somebody or in celebration of somebody."