Kelly Tilley, Director of the Colts Cheerleaders, stood in the Blue Room at Lucas Oil Stadium on Sunday afternoon, a stack of poster boards piled up in front of her.
The cheerleaders sat on the floor in a horseshoe holding hands, cheering, and hugging each other as she turned the boards around one by one to reveal their photos for this year's swimsuit calendar.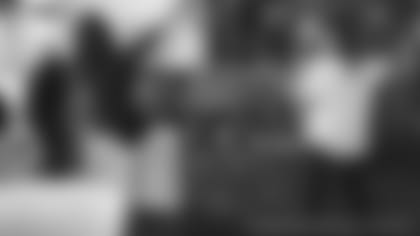 "When Kelly shows us the posters, we all freak out," said Jessica G. "We are screaming and hugging each other and it's a lot of fun."
"I wasn't expecting them to pick the photos that they did. And I'm so happy with what they went with," said Vanessa. "I started crying, I was so excited and so happy."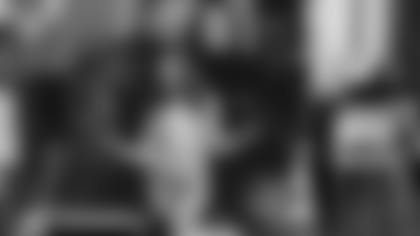 "I was so nervous and it's really funny because this is totally the opposite of what I was shooting most of the time," Bailey said. "So I was totally caught off guard and I love it."
Just as exciting as seeing their own photo was seeing everyone else's.
"It's just as exciting as seeing yours because you don't know – it's a surprise with every single one that flips," Rose said.
After they saw all the pictures, there was one more surprise.
"We had to close our eyes and she hands us our calendar and she's like, 'Ok. Open your eyes.' And I see my picture on the cover," said Mariah. "I was fortunate enough to get three-part ownership on the cover last year and to know that it's my solo act this year – unreal is really what comes to mind."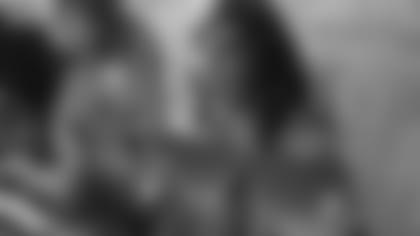 For Tilley, the big reveal is one of her favorite moments of the year.
"I think what's so rewarding about it is a lot of them don't come from any modeling experience," she said. "They've grown up dancing and they're very athletic. So, doing a photo shoot that portrays their athleticism and their natural beauty and having them do a swimsuit photo shoot is a little bit out of their comfort zone."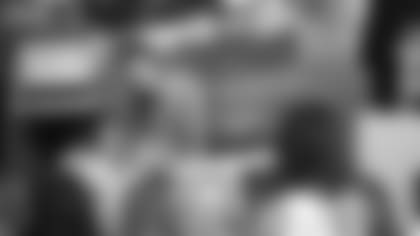 Jessica G. can vouch for that.
"She was like, 'Ok, walk and then stop – but lengthen and tilt your head.' It didn't feel natural. I was like, 'There's no way those turned out.' And that's my photo. It felt unnatural, but it still looks natural."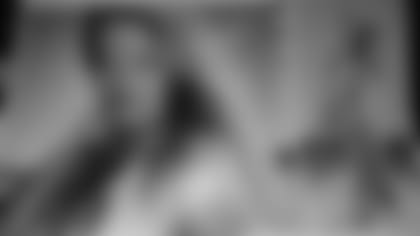 Taking the cheerleaders out of their comfort zone takes them to the next level as a team, Tilley said. And it also grows their confidence as individuals.
"It's exciting for them to see it and think, 'Wow. I'm kind of a celebrity.' Like, 'I didn't even know I was capable of this.' And now, little kids want my autograph and fans want my autograph and I'm in a swimsuit calendar and people are going to hang it on their wall."
And just minutes later, the fans were lined up at the door to do just that.
Insanely surreal is how rookie cheerleader Rachel described it.
"I feel so loved. I just can't believe that these people are here for the most exciting day of our lives so far. It just feels like the party you want to share with everybody and they're all invited – and they all came."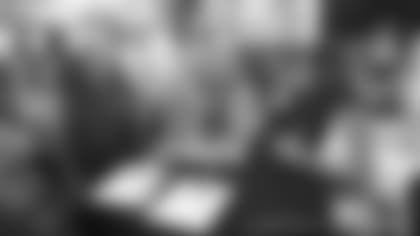 Like everything else in the Colts organization, the calendar is a team effort.
Stylist Danielle Smith scours the Internet for swimsuits year-round. She uses brands from all over the world and even some right here in Indianapolis to create a fresh look for every girl every year.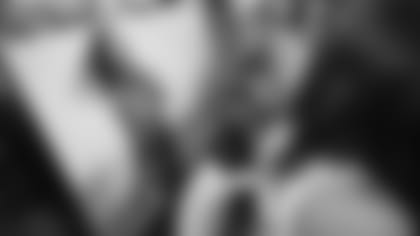 "I always say, 'Do you want to be sweet or hot?' And they always say hot. And then Kelly reins me back in and makes sure there are at least several people that are sweet."
This year's shoot took place in the Dominican Republic. For Colts photographer Matt Bowen, shooting beauty in a beautiful place makes his job easier. But just like game day – the best laid plans don't always go as planned.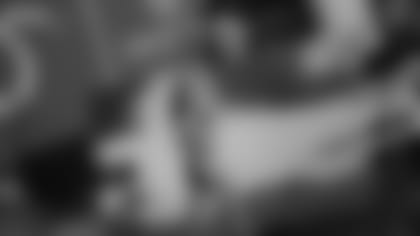 "Every time we do a sunset or a sunrise, it's always a race to get the best lighting. If the cameras are malfunctioning or there happens to be a family building a sand castle behind us at the moment, we're not going to bother them – we'll move. But things like that, that we can't control – happen."
It's a group effort, said Bowen. From the cheer staff to the staff on site to the designers and editors and administrators and VPs, dozens of people have their fingerprints on the finished product.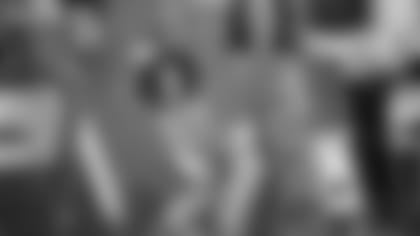 "The whole team, we had a concept in mind this year – kind of trying to stay a little fresher, a little bit sportier, kind of emphasize the athlete that is the NFL cheerleader. And I think it came across – a lot more laughing, a lot more action, a lot more personality – just let them do their thing. As opposed to being super posed, we went more natural."
And the finished product is stunning – just like the girls in it.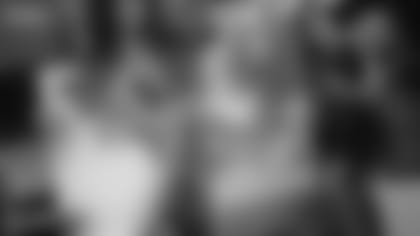 Every year, it's hard to believe the Colts Cheerleaders swimsuit calendar can top the one from the previous year – and yet, every year it does.
"You need people that you work with that have the hunger and passion for what they do, to always want to be the ones setting the bar as opposed to trying to chase what other people are doing," Tilley said.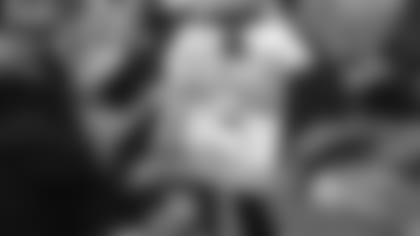 The Colts Cheerleaders set the bar once again.
And while this may be the best swimsuit calendar yet, it will only be for about 365 days – until the 2018-2019 calendar comes out.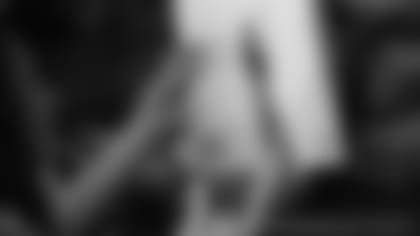 You can pick up your copy of the Colts Cheerleaders swimsuit calendar at the Colts Pro Shop.
For more photos from the calendar release party, click here.