Nearly 500 people took the field at Lucas Oil Stadium during the halftime show on Sunday. There were men and women, boys and girls from all races and backgrounds.
And one disease connected them all.
"In a way, it's sad that cancer affects so many people, no matter their age," said Lori Gloodt. "But in a way, it is very powerful because we're a family. We've got a connection."
Gloodt was first diagnosed with breast cancer at age 26. It's a disease she's fought her entire adult life.
"I've had cancer for 31 years. I'm a 31-year survivor," she said.
Over the years, she's had four reoccurrences.
"Now, my breast cancer is in my lungs. It's metastasized."
Her weekly treatments will continue for the rest of her life.
But that didn't stop her from traveling from Orland Park, Illinois to dance with her granddaughter, Olivia Coleman, at the Colts game.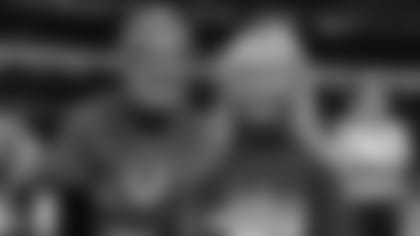 As "2 Legit 2 Quit" blared through the speakers, Gloodt and other survivors ran onto the field to join the cheerleaders and junior cheerleaders for a special performance in honor of the NFL's Crucial Catch.
"There are two things we're trying to accomplish. One is the awareness piece. Is there somebody who's watching today who goes, 'Oh, I haven't had a mammogram in a couple years.'? Maybe it's a reminder," said Colts Cheer Director Kelly Tilley, who lost her mother to cancer. "The second piece is the celebration of life. None of us are guaranteed tomorrow and I think those of us who have been around people who have been affected by cancer, they radiate joy and hope."
As the music changed to "Don't Stop Believin'," the dancers formed the letters "BELIEVE" as Gloodt and more than a dozen survivors currently battling cancer took center stage in the form of a heart.
"It's not about us. We realize that and we want to highlight those that really should get the applause," Tilley said. "We want to celebrate those people who have fought so hard – their determination, their courage, those people should be celebrated."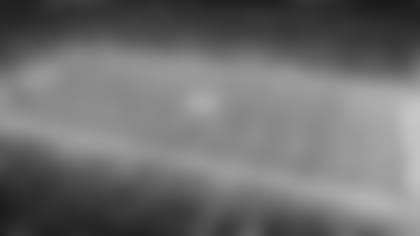 For some, like 12-year-old Grace Bennett, the courage to battle a deadly disease comes naturally. Dancing in front of thousands of people? Not so much.
"I kind of doubted myself until I started practicing more and I watched my dance and I watched how I expressed myself," she said. "And then I had a dream about my Nana (who she lost to cancer) coming back to life and telling me what to do and it was very heart wrenching. I woke up crying and I went to the practice crying because I was like, 'I'm going to do what she says.'"
Dancing alongside friend and fellow survivor, Mia Benge, Grace summoned the strength to do just that.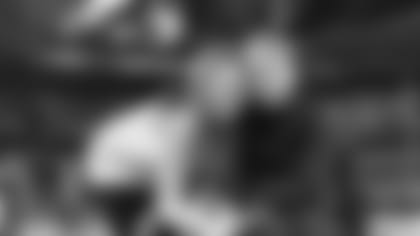 "They always tell everybody they're special because they have brain tumors," said Grace's mom, Stephanie Witt-Bennett.
Whether the cheerleaders danced with their mother, grandmother, relative, or friend, it was a memorable performance for them and a once in a lifetime opportunity for their guests.
"I knew immediately that I wanted to ask him to be my partner," said Cortney of 6-year-old Colton Miller.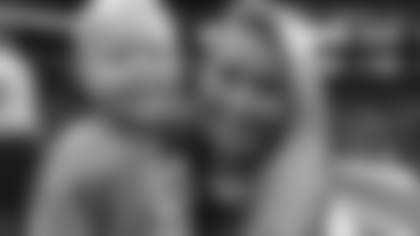 Diagnosed in June with lymphoblastic lymphoma, while his friends were swimming and playing outside, Colton endured chemotherapy and a grueling set of medical tests, including nine spinal taps.
"His spirit hasn't changed. He's a warrior. This is just another battle for him," said his dad, Scott Miller. "I'm a combat veteran. I've led Marines in combat. He's the toughest kid I've ever seen."
And when the spotlight was on – Colton shined.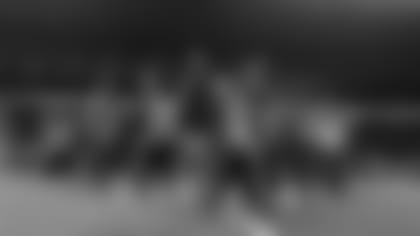 "It's very upsetting what he's going through. It's tragic that he's dealing with what he is," Cortney said. "But to see him still shine in the way he is, bringing excitement and happiness to everyone here – that's the whole point. That's the purpose of Crucial Catch."
It's a battle former Buffalo Bills quarterback Jim Kelly knows all too well. He's been fighting cancer since 2013.
Kelly was at the game with the Bills on Sunday, but he also came to support his former teammate, Colts head coach Frank Reich, who served as his backup quarterback in Buffalo and who's supported him every step of the way.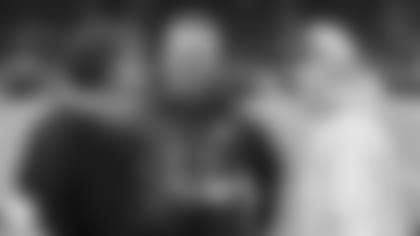 "Frank is one of the main reasons I have a gold jacket," he said. "I always supported him when he went in to play and I wanted to be here for him today when the Bills played."
He also wanted to be there for the cancer survivors.
"My heart goes out to them," he said. "If you can make their day better by the attitude that you have and the willingness to give them a hug and a big smile, you know it's worth it."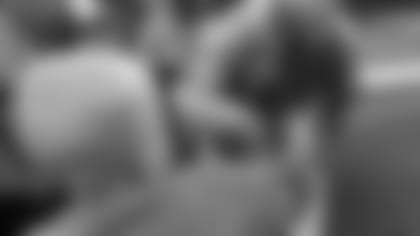 Kelly came down to the field at halftime and stood near the 50-yard line offering up hugs, high fives, and something more – hope. It's what gives them the motivation to keep fighting – day after day, month after month, and year after year.
"There's always hope," said Gloodt. "There's always hope."
In the meantime, they don't stop believing. They don't stop living. They don't stop fighting.
And they don't do it alone.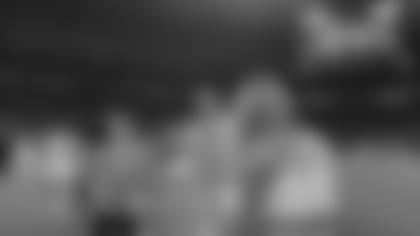 Because no matter what color you wear on gameday, when it comes to cancer - we're all on the same team.