It's a new year. And for many people that means new goals.
On Thursday night, the Colts Cheerleaders helped Colts fans kick off their fitness resolutions at the Indiana Farm Bureau Football Center.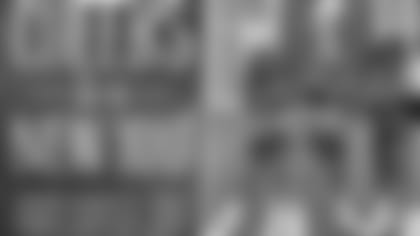 "We are doing our second annual Cheers to a New You workout," says Sean Bartram, owner of Core Pilates and Fitnessand trainer of the Colts Cheerleaders. "A little bit of HIIT, a little bit of a demonstration of what I put the cheerleaders through throughout the season, and to share that with the masses."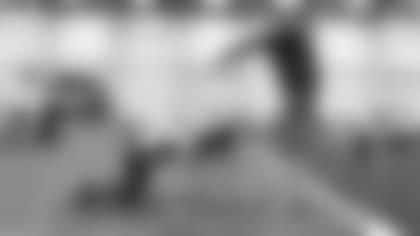 The Colts Cheerleaders are perfectly positioned to share health and fitness tips.
"They are a wealth of knowledge," says Colts cheerleader manager Kelly Tilley. "Even though they might not have the job of being a personal trainer, they still have learned a lot by being a Colts cheerleader and with the demands of that and with the resources they've been provided. So, it only makes sense that they would share that knowledge with other people and try to help other people who may need the extra motivation or advice."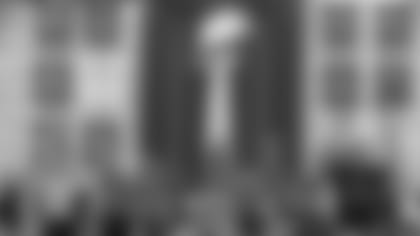 And the Colts practice facility is the perfect place to do it.
"It is the place where the Colts players practice and where the cheerleaders practice. It has an elite athletic feel to it," says Tilley. "And so, I think that also motivates people to want to come out and work out here."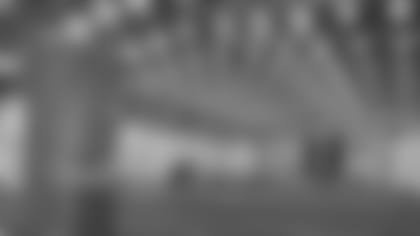 It did for Rachel Janitz.
"There's just something about the atmosphere. It energizes you, everyone is encouraging you, I love it. It brings it to the next level," she says. "I wouldn't compare myself to them, they're athletes of a different level, but one can only hope that we can follow in their footsteps or their boots."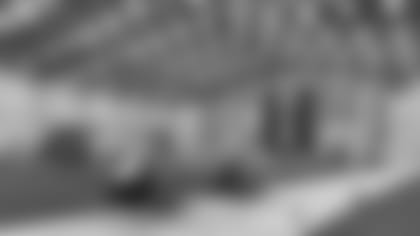 Colts cheerleader Jessica R. brought her mother, Terry, who was a little reluctant at first, but said she had a blast.
"I'm very proud of her," says Jessica. "The whole way here she was saying, 'I don't know what I got myself into. What are you dragging me to?' But I kept looking back at her as we were going, she had a smile on her face and she was giving it a shot. She did a great job."
Brock Easley knows something about hard work. He's down 450 pounds over the past four years. He says the concept is easy – eat less and exercise more. But doing it consistently is not.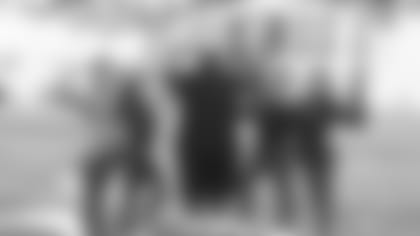 "You ask yourself this question before you want to give up, 'Think about why you started.' Because if you have a goal, you have to rise to claim it. There are no shortcuts."
Easley says he has less than 150 pounds to go. A huge Colts fan, he says the cheerleaders are a major part of his support team.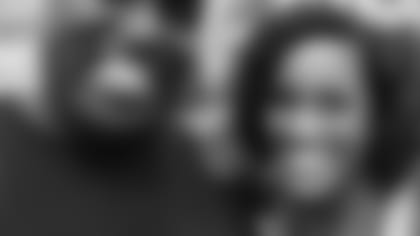 "It's a great relationship. Nobody brings better motivation than them," he says. "No matter how many likes I get on Facebook, including all my posts of my clothes changing, going from size 6X to 3X for the first time in over 10 years."
As much as they inspire him, he inspires them.
But for those looking for inspiration, Easley has a message.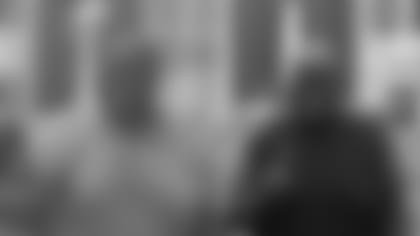 Brock Easley from last year to this year
"Don't just wait for inspiration. Be the inspiration."
If you missed the first fitness class, you can sign up for the next one on January 19th. It will also be streamed live on Colts.com.