During Sunday's preseason game between the Colts and the Detroit Lions, the Colts Cheerleaders were joined at halftime by hundreds of junior cheerleaders. They spelled COLTS out on the field and afterwards, the cheerleaders led them in a dance.
When they were finished, another group joined them on the field. They were boys and girls, men and women, all with one thing in common – they love to perform.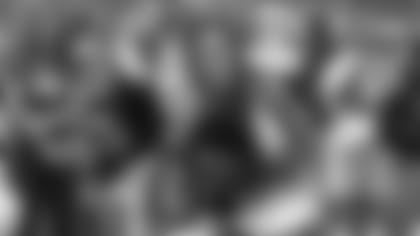 They also have Down syndrome.
"I realized how many kids with Down syndrome love to dance and perform. It was one thing I did as a cheerleader and a staff member that was one of my favorite things, so I wanted to bring that experience to our team," says Colts Director of Cheerleading Kelly Tilley.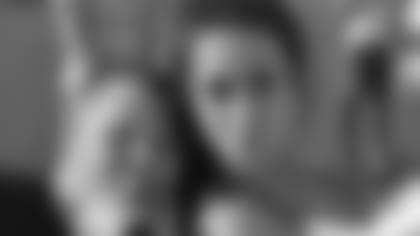 "We partnered with Down Syndrome Indiana to buddy up and each of our cheerleaders has a buddy in that organization. And we also reached out to a special needs cheer squad, Fierce All Stars and partnered with them."
For Amy Finchum's daughter, Addyson, it's one of the highlights of her year.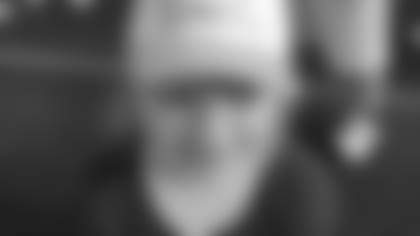 "It's huge because it makes them special because they get to do something really neat that most people don't get to do. So, when she sees it on Facebook and sees the videos and everything, it's great. She plays them over and over."
Finchum watches her daughter from the sideline, as she does every year – and cries.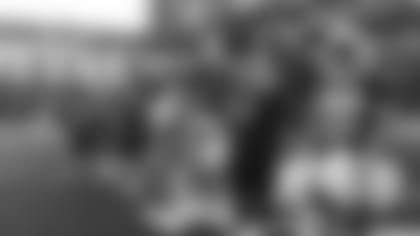 "They just don't get to do everything that everybody gets to do. And it's so special," she says.
Jenny Deputy's daughter, Mickey, gets lots of time in the spotlight. She's in her fifth season as a junior cheerleader and she also competes in pageants. She's formed close relationships with many of the cheerleaders in the process.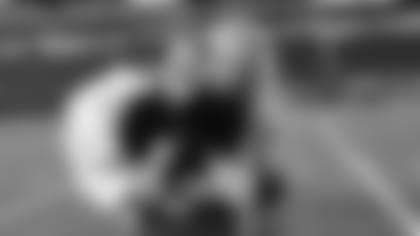 "She just loves being in front of people and performing. Also, she wants to help break down stereotypes. So, that's one reason that Junior Cheer itself is so important. Because she can be out there and say, 'Hey, just because I have Down syndrome doesn't mean I can't do this stuff.'"
As Mickey says, people with Down syndrome don't have disabilities – they have special abilities. And those special abilities make it a joy to watch them perform.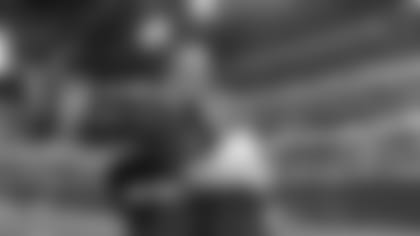 "The energy that they have," says Deputy. "They have no inhibitions. They dance with their whole hearts. They don't think, 'I have to act or move a certain way.' They just get 100 percent into it. And I think a lot of us can learn from that – just to be in the moment and give it everything you've got and just thoroughly enjoy it."
And they're not the only ones who enjoy it. For many of the cheerleaders, it's their favorite performance of the year.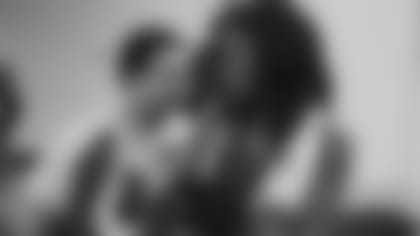 Veteran cheerleader Leanna met Dakota her second season on the squad. Now starting her fifth season, the two have a special friendship on and off the field.
"It's a fun relationship. He's just hilarious," she says. "I have a relationship, not just with Dakota, but also his family. I've gone to his birthday parties."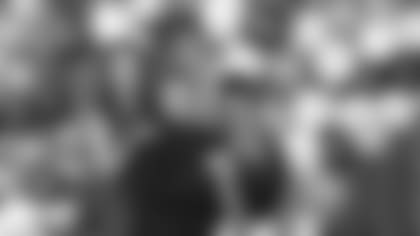 She took him to the Night To Shine prom in February and next spring, she plans to take him to his school prom. It's a longstanding date.
"He asked me last year," she laughs.
What Leanna loves about performing with Dakota is it allows everyone else to see a side of him she sees all the time.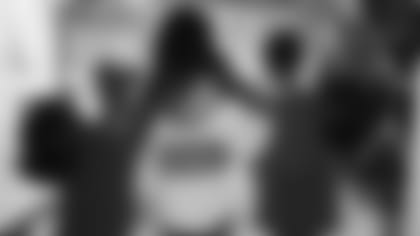 "He's not shy at all," she says. "I feel like when the music comes on and we're just dancing and having fun, he's being himself the most. You never know what he's going to do."
Former cheerleader Stefanie B. also has a longstanding relationship with her DSI Buddy, Josh.
"We met the first time we ever had Down Syndrome Indiana come to the complex. He was the first person to walk in the door and I'm kind of a go-getter, so we immediately paired up."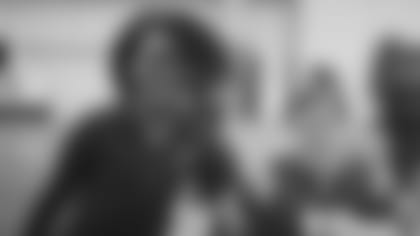 Theirs is a relationship that transcends the field and her career as a Colts cheerleader.
He even served as the ring bearer in her wedding last November.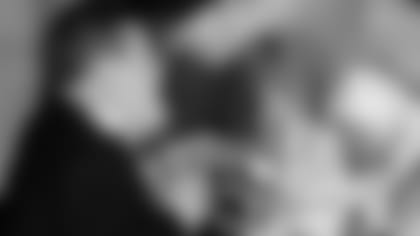 "He is the light of my life. No one has made me feel more loved."
Rookie cheerleader Alliyah met her buddy, Kaden, at their first practice a few weeks ago.
Growing up with a brother who has Down syndrome, the relationship with DSI was special for her from the start.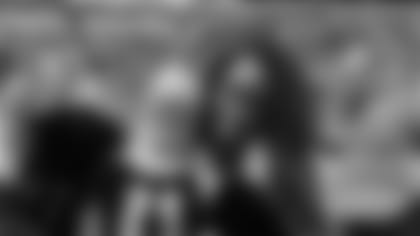 "The first time we had practice with them, I kind of teared up a little bit," she says.
For Alliyah, it's about appreciating people with Down syndrome for the unique individuals they are, watching them shine, and highlighting what they can do.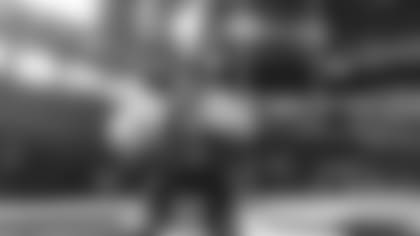 "People say they won't be able to do this or they won't be able to do that, and for them to pick up the choreography, have a great time with us, it just means a lot to me – so much."
For the Colts Cheerleaders, performing is what they do. But making other people feel special is who they are.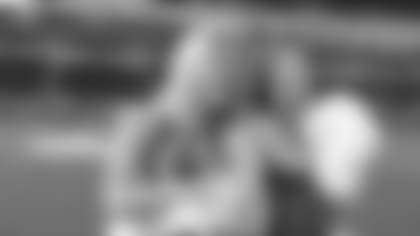 And that says more about them than anything.