When Lexie met Austin Appleby, they were both freshman at Purdue University.
"We both went to an event the football team was hosting called Dream Season. It was a football camp for people in the West Lafayette community with special needs. He was there with the Purdue football team and I was there to perform with the Goldusters," says Lexie.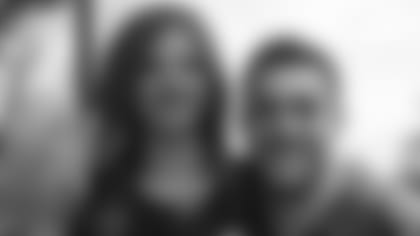 "We were right next to each other and obviously, she caught my eye. I thought she was gorgeous on top of the fact that she was so good with those kids and I moved closer to her and got to know her a little bit," says Appleby.
He wanted to ask her out, but he didn't have the nerve at the time.
"I finally stomached the courage to Facebook message her. I said, 'Hey, it was great to meet you. I'd love to see you again,'" he says. "She kind of blew me off and didn't respond. But she left a lasting impact on me that I wanted to get to know her. So, I was kind of chasing her from afar."
And she couldn't help but notice.
"I would always stop and talk to him and he would always know about me whenever we'd meet. For example, when I won Miss Purdue shortly after we met my freshman year, he was like, 'Oh, I saw that you won Miss Purdue.' I was like, 'Oh. This is interesting.'"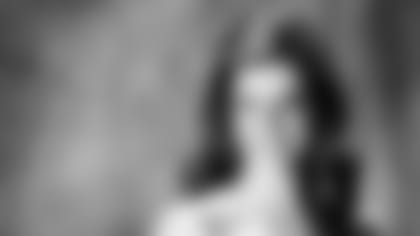 Still, she wasn't really interested.
"I was a little hesitant with him being a football player. I wasn't sure what to expect with him," she says. "I didn't know what his intentions were."
It took until their senior year for him to actually ask her out.
"The hilarious part about it is, I was actually trying to set him up with Bailey, who's now on the Colts Cheerleaders," Lexie laughs. "During the time this was all happening, I was like, 'Oh yeah, Bailey. I've got you. We're friends. I'll text him.' And then she asked, 'How's that going?' And I was like, 'Yeah, he just asked me to dinner and I think I'm going to go.'"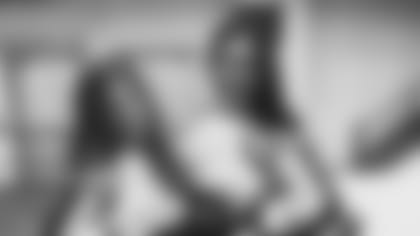 Austin Appleby was now the starting quarterback of the Purdue Boilermakers. At that point, Lexie figured she had nothing to lose.
"I'm thinking, 'Hey, it's a free meal and a great story for my grandkids.'"
What she didn't expect – was that it would be the beginning of a fairy tale.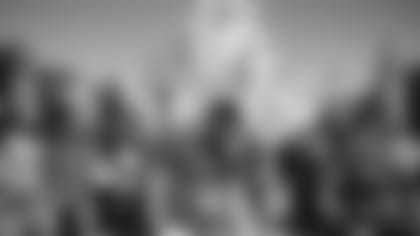 "We went to dinner and I was like, 'Ok. This guy is absolutely nothing like I was expecting.' He was so down to earth and so humble and so easy to talk to. So, he definitely hooked me in on the first date."
The quarterback had his cheerleader. And it wasn't long before he found himself in need of one.
"Right after he found out he wasn't going to be the starter anymore, he also had this crazy pressure buildup in his leg and I had to take him to the emergency room," says Lexie. "We had been dating for a month."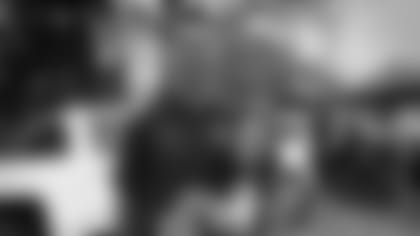 "Three in the morning, she had an exam the next day and she stayed up all night with me in the ER just to make sure that I was ok. She never left my side," says Appleby. "That was pretty cool."
And that wasn't the end of it.
"Even going through the season – that was a tough year for me, bouncing in and out of the lineup. There were some tough days for me where thanks to her, I'm a lot better off and she kept me going in the right direction. She was just nothing but supportive."
Even when he graduated in December and had the opportunity to continue his playing career at the University of Florida.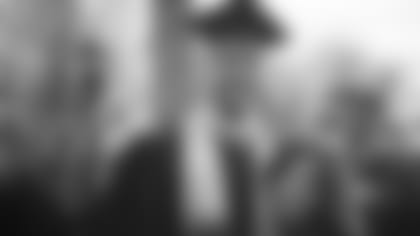 "She pushed me out," he says. "She was like, 'Don't even think about staying here for me. You have to chase your dream.' She was like, 'I have no doubt it'll work out – the way that I care about you, I know the way you care about me. You go chase your dreams and we'll figure it out from there.' And she's been on a plane about once every three weeks to Florida ever since."
As Appleby was getting settled in Gainesville, Lexie was chasing her own dreams in Indianapolis – landing her first teaching job and auditioning for the Colts Cheerleaders.
"My first comment to him after I made the squad was, 'Well, now that one of us has made the NFL, it looks like you need to catch up!'"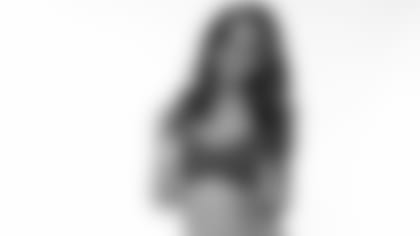 After learning a new system, earning a starting role, leading the Gators to the SEC Championship Game, and winning a bowl game, Appleby has spent all of this year preparing for his opportunity in the NFL.
"Hopefully in two weeks, we'll be on the same playing field and I'll just be the little rookie and she'll be the vet," he jokes.
But it's no joke to them.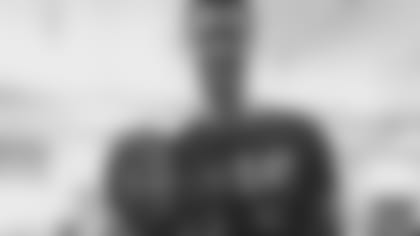 "This was all stuff that we talked about on our very first date," says Lexie. "When he was saying, 'I want to be an NFL quarterback,' I was at the same time saying, 'I want to be an NFL cheerleader.' For both of us, that was just something that we knew we wanted to accomplish."
Appleby doesn't know where his opportunity will come from – all he wants is a chance.
"Our prayer is just that one team falls in love with him," Lexie says. "That's all you need is one team and one opportunity."
But there's one team they'd both love to see him on.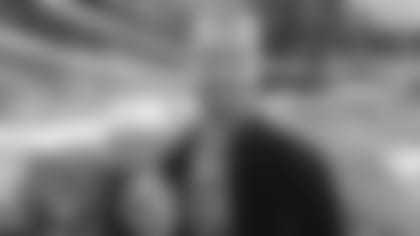 "The perfect case, in more ways than just one – being a Colt would be an absolute dream come true," Appleby says.
Being an NFL quarterback is a dream Austin Appleby has had since the days of playing football with his little brother in the backyard of their North Canton, Ohio home.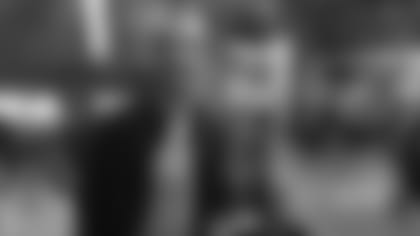 Back then, the cheerleader girlfriend wasn't part of the picture.
"It just makes perfect sense to continue the fairy tale," he says. "And then, one dream will turn into more dreams. Our biggest thing that we've talked about is starting a nonprofit one day."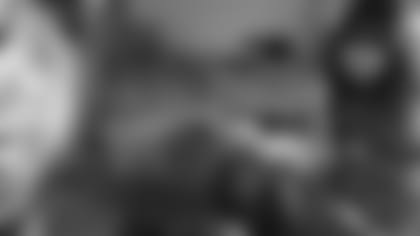 Inspired by another Boilermaker, quarterback Drew Brees and his Drew and Brittany Brees Foundation, Austin and Lexie are hoping to write the next chapter of their love story in the National Football League.
For Lexie, a free meal turned into a fairy tale.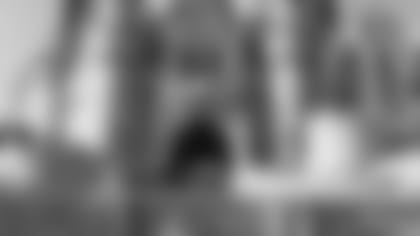 Lexie found her prince. The quarterback found his cheerleader. Someday, they'll live happily ever after (in the same city).
And they'll have quite a story to tell their grandkids.