As part of the NFL's month-long celebration of Hispanic Heritage Month, the Colts hosted a Play 60 football camp for kids from several Indianapolis youth centers on Tuesday.
Colts players and cheerleaders engaged the kids, ran them through drills, and worked with them on some football fundamentals. And in the process, they stressed some life fundamentals.
"Being active is very important," said safety Matthias Farley. "Having good grades is very important. I think both things go hand in hand. One, you're exercising your mind. One, you're exercising your body."
The kids had a blast and so did the players.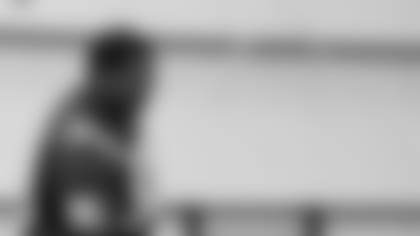 "I love doing things with the kids," said defensive tackle Grover Stewart. "I love everything – the energy, all the excitement, and they really loved me here, so I loved them being here."
They were boys and girls of different age, culture, and race. But for 60 minutes, football brought them together – in a way few things could.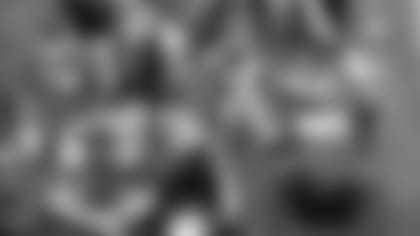 "We had one drill where the kid didn't speak English," said long snapper Luke Rhodes. "So, we were finding a way to translate how to do American football stuff on the field. It's a unique thing to have different kids of different cultures come in and play football."
And that's what it's all about.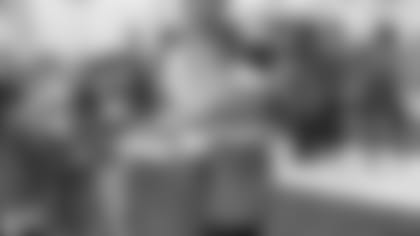 "It's never about what is said, it's about how it makes you feel," said Colts cheerleader Lexie. "And the fact that that kid couldn't even understand what was said, but he's going to remember the way these people and this experience made him feel and that says so much more than a language ever could."
"Different traditions, different languages, and we're still together," said church youth group leader Miosotis Adorno. "That's what the United States is about – opportunities, chances, and the dream, the great big dream."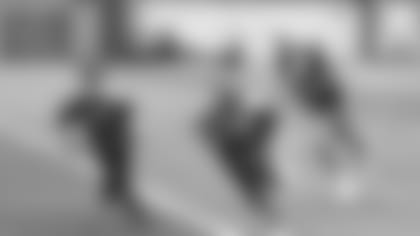 Rigoberto Sanchez is living that dream.
His parents were born in Mexico. They immigrated to the United States and started a life in California.
"I come from a big family," he said. "I'm the oldest of four other siblings. I have two sisters and two brothers."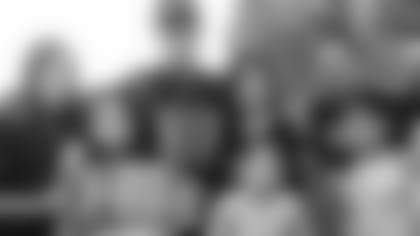 Growing up in California, Sanchez had few Hispanic football players to look up to.
Today, he's the starting punter for the Indianapolis Colts. And he's proud to represent his heritage in the NFL.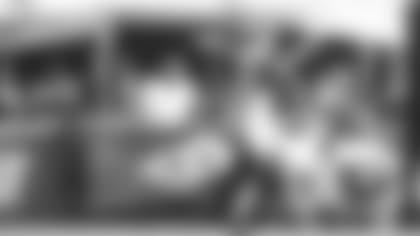 "That's part of the game. There's a lot of cultures in the game of football and that's pretty cool to me," he said.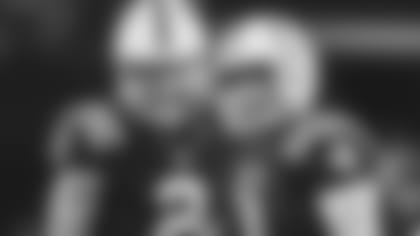 He plans to use his platform to inspire kids like him to dream big.
"I'm going to hold some camps back home for all the little kids, give them something to look up to and aspire to. I never had something like that," he said. "That's what it's about. It's about giving back to the kids and giving them an edge, give them something to look forward to."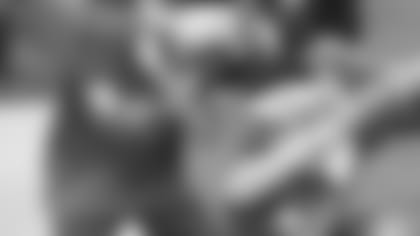 Playing in the NFL, Sanchez isn't just living his dream – he's living the American dream.
And it's a dream he wants to share with as many people as possible.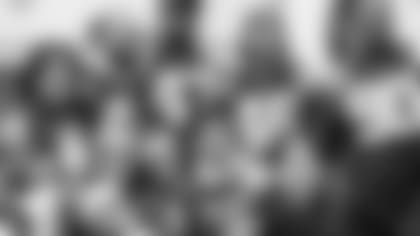 Because football is America's game. But it's also everyone's game.
For more pictures, click here.