"We are so blessed to have such a great community relationship with the Colts," said Melissa Sexton, Child Life special events coordinator at Riley. "They really do care for our Riley patients and they go out of their way to make each holiday and each time that they're visiting at the hospital really special."
But on Valentine's Day, it was downright magical. The Colts hosted a Disney-themed Valentine's Day party for the patients and their families.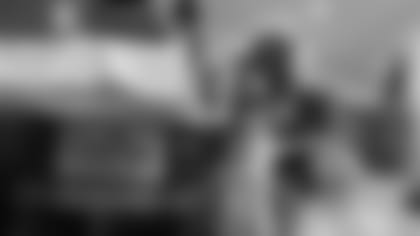 "Having the players and the cheerleaders dressed in costume really (was) over the top," Sexton said. "Because they could come as themselves and be pretty spectacular. But then to really embrace being a kid and a kid at heart and doing so much more, just (blew) all of us away."
The cheerleaders were perfectly cast as their Disney princess lookalikes – with Sable as Belle, Sammy as Sleeping Beauty, Mariah as Snow White, Hannah as Elsa, Leanna as Tiana, and Alexis as Cinderella.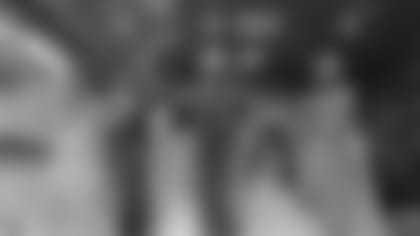 Safety Matthias Farley dressed up as a giant snowman to play Olaf from Frozen. And while the costume was goofy, he took the job of wearing it pretty seriously.
"You get to light up someone's day just because you showed up," he said.
"I've been practicing my role. I watched Frozen this morning. YouTube has a plethora of information on Olaf if you need to go look and really get into character."
And playing the role of the handsome prince was quarterback Scott Tolzien.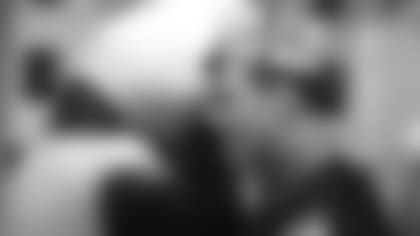 "That's my second job," he said. "This is my primary job, as Prince Charming. Today is just to bring some smiles to the kids' faces and in turn, it always does the same for me. It's always uplifting coming here."
As the backup quarterback, he usually takes a backseat to Andrew Luck. But on Tuesday, Tozien was the lead man in a starring role. And while throwing a football may feel more natural, his new job quickly grew on him.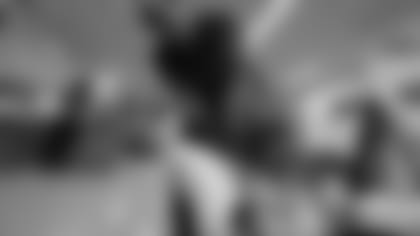 "I haven't done much acting, so this is the start of my acting career," he joked. "It's getting better with time."
Prince Charming, Olaf, and the princesses mingled with the kids, took pictures, and signed autographs.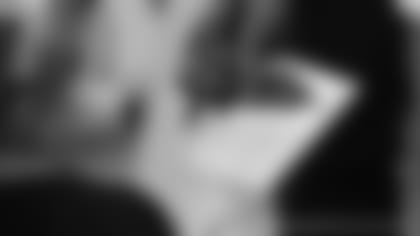 It was a treat for the young patients – and their parents.
"We don't want them to see their child as a patient. That's our job. That's the hospital staff's job," said Sexton. "It's the parents' job to be able to provide their kid with the experiences of just being a normal kid and that's what we're doing today."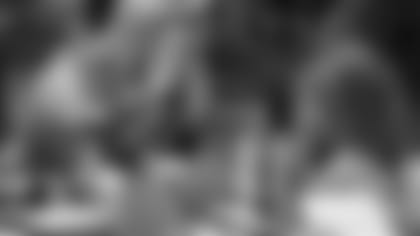 While the doctors and nurses worked on getting the kids to happily ever after, the goal for the Colts was to keep them happy for a few hours. And they succeeded beyond all expectations.
When it was show time, the princesses lined up and performed a Disney-like production, engaging the audience with music, singing, and dancing.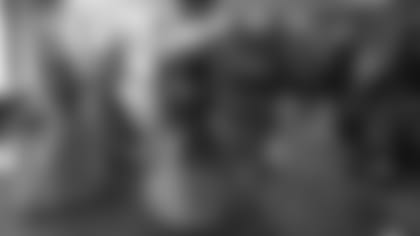 Sable used her incredible voice to belt out the lyrics to a few different Disney tunes, including Frozen's "Let It Go."
It's funny how some distance
Makes everything seem small
And the fears that once controlled me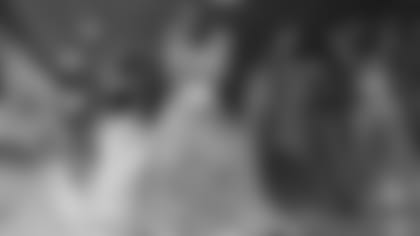 *It's time to see what I can do*
To test the limits and break through
No right, no wrong, no rules for me,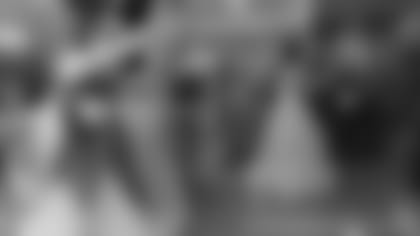 I am one with the wind and sky
For a few hours, it wasn't about tests and scans and procedures. For a few hours, they weren't patients. For a few hours, they were just kids.
"Just to spread love to the kids who are getting left out and are unable to be at school and participate in the Valentine's Day parties," Leanna said. "We brought Disney World here."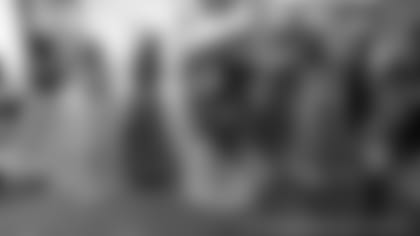 On Tuesday afternoon, the ChildLife Zone at Riley Hospital felt like the Magic Kingdom – it was full of joy and laughter and celebration.
Though the time went quickly, the memories will last forever. And so will the lesson.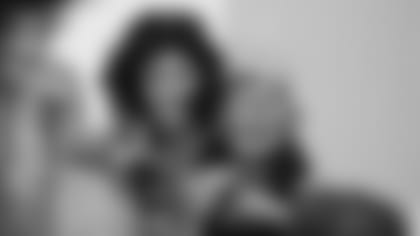 That you can make any place the happiest place on earth.
And the only magic you need is in your heart.