They were different women from different backgrounds and different walks of life. But they all had one thing in common – cancer.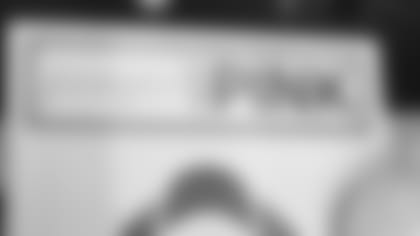 On Tuesday, the Colts provided a day of pampering for 10 women who are currently battling breast cancer or now call themselves survivors.
At 32, Liz Hamstra was the youngest in the group. She caught her cancer doing a self exam.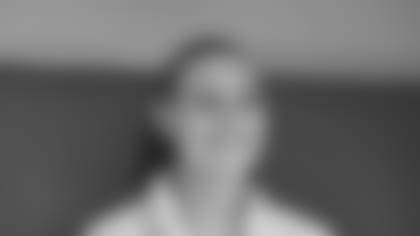 "I went in right away because I didn't want to waste time finding out and they diagnosed me within a week and then a month later, I had surgery and after that, four rounds of chemo. I have six weeks of radiation and I'm about four weeks away from being done."
Like Hamstra, Susan Henry was diligent about getting herself checked.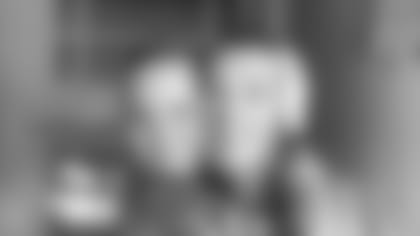 "I just went in for my regular mammogram and they found it in January. It was the size of a pea. It was very small. So, I went into surgery. She said, 'Susan, we're going to get this. You're going to be all done. We're going to give you radiation and surgery and you're going to be done.' Two weeks later, they called me back and said, 'We found it in your lymph nodes.' So I had to go through a whole body blast."
Now finished with her treatment, Henry said she's just concentrating on growing her hair back.
And that's where they started on Tuesday – at Tyler Mason Salon. Some women had their hair done while others had their makeup done. There were manicures, pedicures, massages and facials.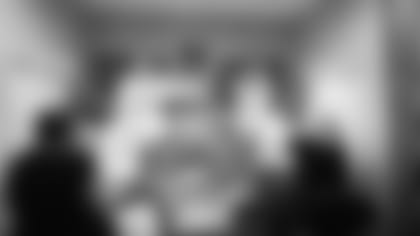 Afterwards, they had a private tour of Lucas Oil Stadium.
When they went into the locker room, they were surprised to find a few Colts players there to greet them – linebacker Anthony Walker, safety Matthias Farley, and long snapper Luke Rhodes.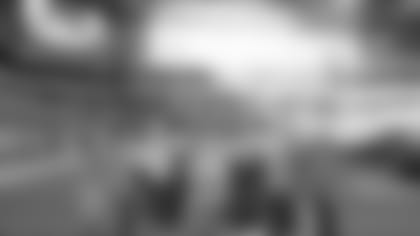 From there, it was on to dinner at Prime 47 with Farley, nose tackle Joey Mbu, cornerback Kenny Moore, and guard Isaiah Williams.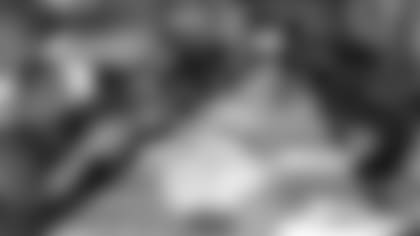 It was a special day for some special women, who were chosen through nominations submitted by loved ones. But for them, spending time together was the best gift of all.
"The minute you walk in, everyone acts like they're sisters because we all have a common experience," said Henry. "Everyone has a great story and they love to share it. And everyone is in a different spot, which helps."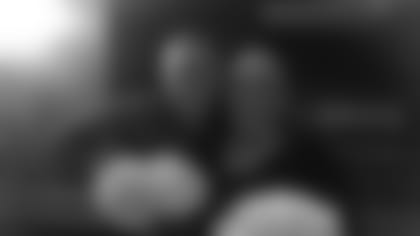 "I put on my wig and go to work and act like nothing is going on," said Brooke Parks. "But it has been really cool to talk to other women in similar situations. I've talked more about it today than probably the past five months."
"It's amazing to feel the love from complete strangers and people who are going to touch you in your heart for the rest of your life," Hamstra said. "This is something we don't want to have forever, but we're going to have each other."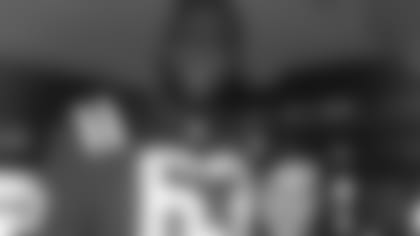 A newcomer to the Colts, Williams just arrived in Indianapolis on Friday. But he came out on Tuesday to show his support and share his story.
"My mom passed away from pancreatic cancer in 2010. She had breast cancer before, stage two – and she beat it," he said. "Obviously, I can relate. And just to hear these ladies' stories, it's kind of emotional. I just felt like it was right to come out and experience this with them."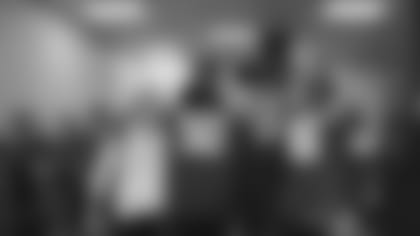 During an up and down season, it was also good perspective.
"There are people who are literally dealing with life and death and have a smile on their face and are just happy to be here – and by here, I mean alive," said Farley. "So, I think that is a gut check for everybody. No matter what your circumstances are, there are people who are dealing with a lot more serious things and life threatening things. And if they're doing it that gracefully, then we can play a game."
The women left with gift bags, pillows courtesy of Ashley HomeStore, a letter from Coach Chuck Pagano, and an expanded family of support.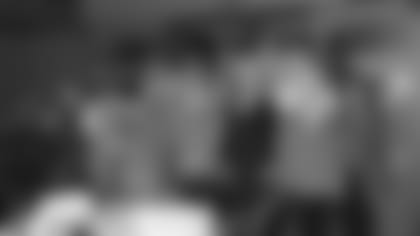 "I feel like I have an army behind me," Hamstra said. "And now, I have the Colts behind me."
For more photos, click here.