Buses from Cold Spring School pulled up to the Indiana Farm Bureau Football Center on Tuesday morning.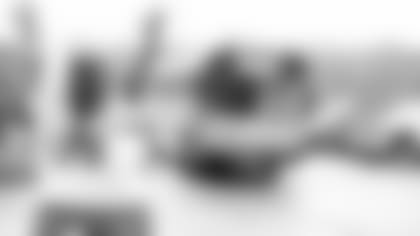 Lined up on the sidewalk to greet them were Colts players, cheerleaders, and even Colts mascot, Blue.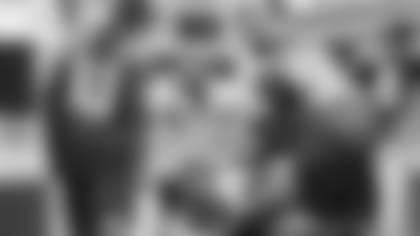 Inside the pavilion, there were face painters and a DJ spinning tunes.
There were also dentists, hygienists, and dental assistants – 140 in total – along with chairs, tools, and high-end equipment.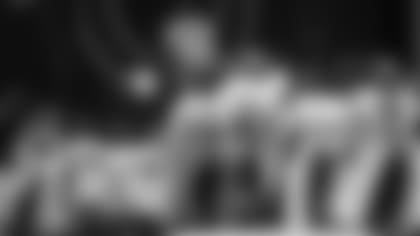 "They're here to get their teeth cleaned, get sealants, maybe have teeth removed if they have infected teeth and then play with some players on the practice field," said Dr. Nicole Van Le.
And they were doing it all at the home of the Colts.
"That's the point," she said. "We're trying to use the energy and the power of a sports team to get the kids excited about seeing a dentist."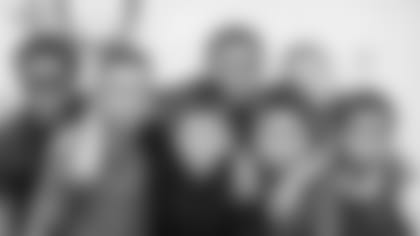 Because for many of the kids, dental care was not something they were used to.
"A lot of these children haven't ever seen a dentist, certainly not on a regular basis," Van Le said. "So, we're seeing broken teeth, infected teeth that affect their confidence in their social circle, maybe their ability to perform in the classroom. We need to help give them a smile they're confident in, they're comfortable in, so they can just be kids and live happy and healthy."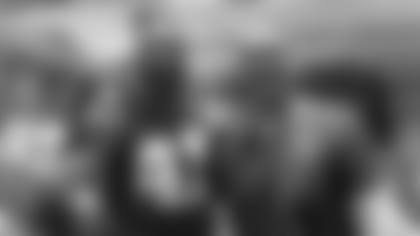 Van Le was at a dental conference when she first met Dr. Bill Busch. It was the passion he spoke with about his organization, Team Smile, that convinced her to get involved.
"People love to fly off and do missionary work," Busch said. "My mission is to help our kids here in our country."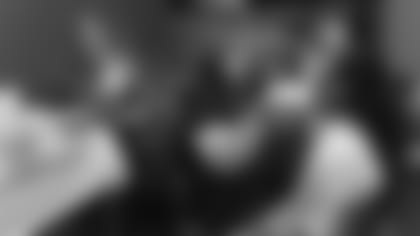 A dentist in Kansas City, Missouri for 30 years, Busch was watching the news 11 years ago and was saddened by the preventable death of a teenager.
"There was a 12-year-old boy from Maryland that passed away from not getting a baby tooth extracted. They didn't have dental insurance, they took him to the hospital and it was too late. He could have had a baby tooth removed, but the abscess spread to his brain."
It made him think, "We've got to do something different." And that laid the groundwork for Team Smile.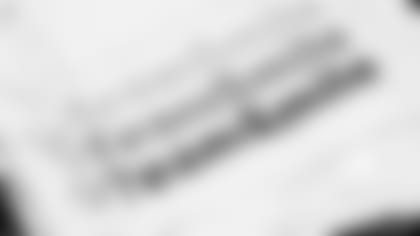 A big sports fan himself, Busch looked to harness the passion of sports and tie it to oral health.
"I think professional sports are the fabric of every community," he said.
He got in with the Kansas City Chiefs and added other professional teams, including 18 NFL cities – with the goal of partnering with all 32 teams.
"They have their Play 60 program – physical fitness, 60 minutes a day," he said. "I think if the NFL wants to move that forward, that dental fitness can be incorporated into that – teach the kids how to brush and floss."
On Tuesday, they practiced both – physical and dental health.
Outside on the Colts practice field, the kids ran around with players – catching footballs, running drills, and burning off nervous energy.
"Some of these kids might not have ever been to a dentist before or going to the dentist might be scary to some of them," said long snapper Luke Rhodes. "So, to put them in an environment that's friendly and fun and good music, they know they get to come out and have fun with some of us."
"There were a couple kids that came in here and they were nervous, they were crying. And I think having this, it's definitely easing it up and making it fun," said linebacker Barkevious Mingo.
In the meantime, they may have influenced some young athletes.
"For me, it was around this age that I got inspired to do what I do today," said defensive end Tarell Basham. "You never know what moment is that moment to inspire the next kid to be the next great thing."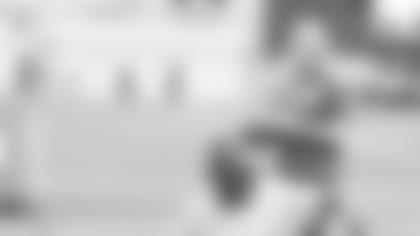 No matter what they do, a nice smile is a confidence booster – for kids and adults. And a great smile starts with good hygiene.
When the kids weren't on the field, they were in the pavilion – receiving dental care and education to go with it.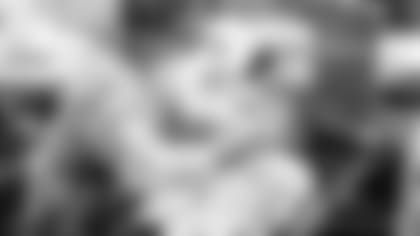 "I think it's huge, just to have that awareness," said linebacker Jabaal Sheard. "That was something I didn't have as a kid and something I learned a lot about as I got older."
Over time, minor dental issues become major. And for many people, that's where fear of the dentist starts.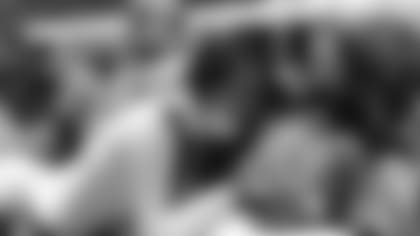 "I remember going to the dentist as a little kid and always being kind of nervous, just because my mom didn't like going to the dentist," said safety Matthias Farley. "I just assumed the dentist was not a place that you wanted to go."
That's something else they're trying to change.
"Being in a sports venue, this isn't scary to the kids," Busch said. "Two months ago, a little girl looked up at me when I was working on her and she said, 'I feel safe here.'"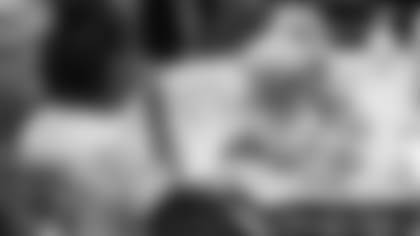 And safe is a great start.
"We want to make them fans of dentistry for a lifetime. And with the help of the Indianapolis Colts, we're doing that."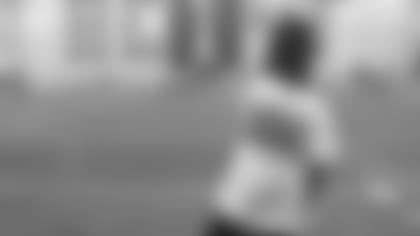 From the players to the dentists to the staff and the volunteers, it was a great display of teamwork.
And, said Busch, that's what Team Smile is all about.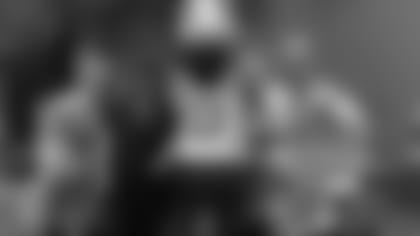 "I always say, 'Smiles warm the heart, sports inspire the spirit and together, change lives.'"
A smile can change the world.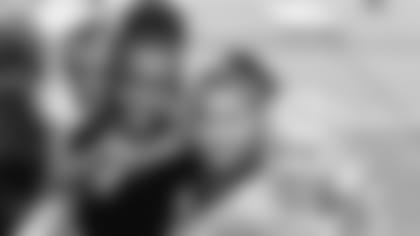 And today, 300 kids are smiling a little brighter.
For more pictures, click here.