With more ways to communicate than ever before – in today's world, the messages are many, but the conversations are few.
"One of the many issues I think we face in our country is that we are not communicating enough," said Sgt. Kendale Adams of the Indianapolis Metro Police Department. "We're relying on other forms of communication to try to push the agenda – whereas oftentimes if we sit down and talk, it doesn't mean that we're necessarily going to get up from the table and agree, but it does mean that we have a better understanding of where each other is coming from."
The Colts want to be a leader in the community – both on the field and off.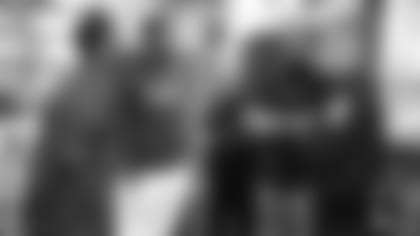 "It's the great thing about football. It's the one sport where you can bring all these different people together and all these different guys together and they get along," said Colts General Manager Chris Ballard. "They don't care about color, race, where you're from, how much money you're worth, all they care about is coming together as a team and accomplishing a goal. And if we could somehow match that in our society, we would make a great difference in the world."
One of the ways the Colts hope to make a difference is by being on the front end of important conversations. Just like they bring people together at Lucas Oil Stadium on game day, the Colts brought the community together on Tuesday.
"The Colts organization reached out and said, 'Hey, we want to try to partner with the police department in some meaningful way.' We couldn't think of a better way to do that than coffee with a cop," Adams said.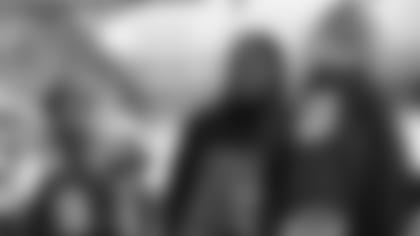 On Tuesday morning, at three different locations around Indianapolis, Colts players Jacoby Brissett (QB), Phillip Walker (QB), Jabaal Sheard (OLB), and Barkevious Mingo (OLB) gathered with police officers and members of the community for Coffee with Colts and Cops. People who stopped by the Dunkin' Donuts on West 86th Street or Shadeland Avenue and Tea's Me Café were treated to complimentary coffee and pastries while engaging in meaningful conversation.
"With a lot of things that are going on in this world and in the community, it was important to me to help try and start the movement to bridge the gap," said Colts quarterback Jacoby Brissett. "It was great to come out here and get the perspective from some of those guys, get to talk to them, and hear their stories."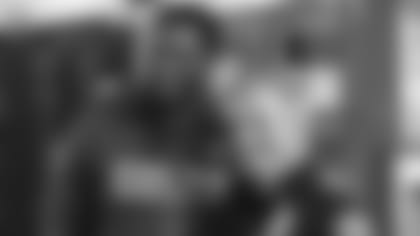 Likewise, it was important to the police officers to hear theirs.
"The good thing about football is they come from all parts of the country," said Adams. "So, to hear his perspective about how he feels about things is important. And for him to hear our perspective from people who have lived in this community for a long time is important."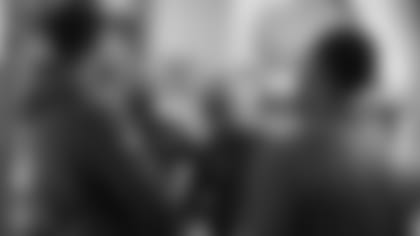 It may not be a solution, but it's a step in the right direction.
"I'll go back and talk to a lot of players on our team and they'll do the same and talk to the players on their team. And that's how we'll come together and it will slowly get better," Brissett said.
Because at the end of the day, we're all on the same team.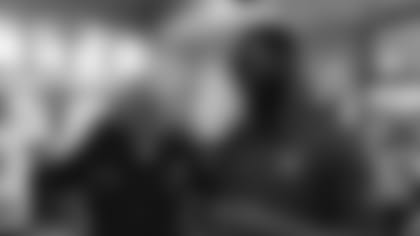 "They need each other to win games. And police officers need each other to sometimes to save lives," Adams said. "It's that kind of commonality that we all have that binds us together."
Fostering community is one of the things they do at the neighborhood coffee shop.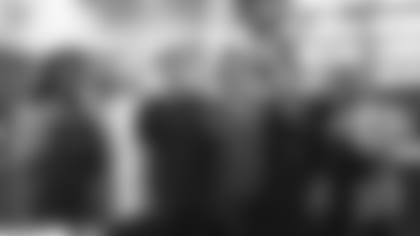 "You start to break down the barriers because you have people that you're actually interacting with," said Joi DeFrantz, manager of Tea's Me Café. "It's not an idea anymore, it's an actual person. There are actual feelings and you can round out somebody's humanity by making them more complex. It's not just a person who's playing on the field, they're actually involved in the community."
And for the Colts, that's what it's all about.
"We want to be a special neighbor," said Ballard. "That's what the Colts want to be. We want to be a special neighbor and we want to make a difference."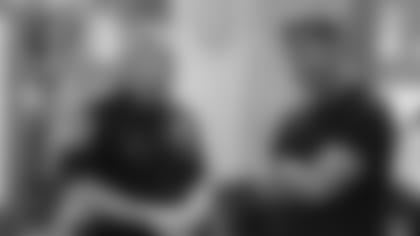 The Colts and IMPD plan to team up for more events in the months to come.
For more pictures, click here.