Arnie Capitanelli, Chief Sales Officer at Ashley Furniture HomeStore, stood in the basement of Lucas Oil Stadium on Monday night. Next to him was Colts linebacker Anthony Walker and gathered in front of them were 100 local kids and their families.
"At Ashley HomeStore, we have a vision statement called 'Life moments matter.' And we believe that sleep is an unbelievably important part of life. You just can't get through life without a good night's sleep," he said. "One of the things we do at Ashley HomeStore is every time someone buys a mattress, we contribute to a charity called Hope to Dream."
The kids, selected locally by St. Mary's Child Center, were invited to Lucas Oil Stadium for the Colts Kids Club Halloween party. What they didn't know, was that was the trick to get them there. After trick-or-treating on the field, they gathered in the hallway for the real treat.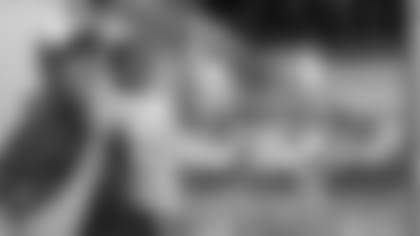 Capitanelli picked up a little boy and asked him if he liked Halloween.
"When you go up to a door, what do you say?" he asked him. "I've got a door over here. I want you to knock on it and say, 'Trick or treat.' Let's see what you've got back there. Let's open that door up."
Inside were 100 beds set up on frames and made up with pillows, sheets, and comforters. Each bed had a Colts flag on it and a card with the name of a child.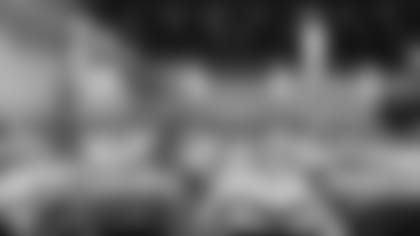 "We've got a treat for everybody," he said. "All the kids here get their own bed from Ashley HomeStore. Come on, everybody – go find your bed!"
It's his favorite part of the event. 
"That moment when they realize, 'Oh my gosh, I'm getting my own bed' – and they see their name on the bed and they beeline for it, that just destroys me every time."
And what happens afterwards stays with him for even longer.
"The hugs that you get and the tears that you get and the joy on the parents' faces, you can't package it. You can't describe it."
For Walker, it was a heartwarming event to be a part of.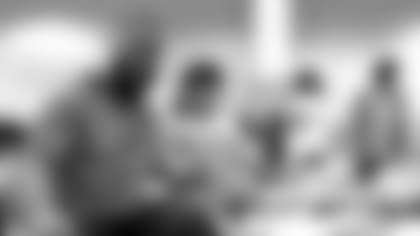 "The little things that we take for granted, they cherish the most. For me, that's what life is about. You want to give back, you want to be a blessing to someone else," he said. "That's what it's about – coming together, making an impact, being a difference maker – and I'm happy to be a part of it."
The kids enjoyed their new beds, had a pizza party, and hung out with Walker, Colts cheerleaders, and Colts mascot, Blue. 
"One of our favorite things, we say as cheerleaders, is we love to put our superhero capes on. I feel like this is one of those appearances where you get to put a secret cape on and just get to walk in a room and watch these kids' faces light up," said Mariah. "It's just really cool to take a step back and see that you are a small part of an organization that does something so big in the community and it's really special."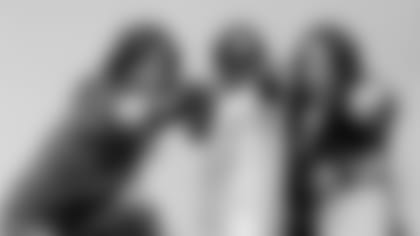 "We met one little girl and she wouldn't get off the bed. They were trying to pack her sheets in a bag and she's like, 'I'm just going to lay here all night,'" said Jessica. "She was so excited. Just the amount of joy that's on their face and in their voice when they're talking – that's what makes this all worth it."
Hope to Dream was a dream itself when it began in Memphis 10 years ago.
"We just saw the need in Memphis and we started gathering names," Capitanelli said. "The first time we did it, we sat around a table and read letters and we were all crying. We were just going to pick one family to get a bed and we couldn't pick. So, it eventually grew to 100 kids."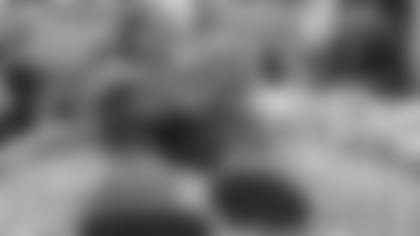 From a grassroots effort to an international outreach, Hope to Dream has given away 60,000 beds to date. 
"And it starts here," he said, "in these communities."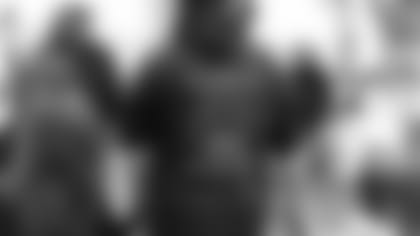 For Ashley, it's about more than furniture.
For the Colts, it's about more than football.
And together, they can do more than either of them could on their own.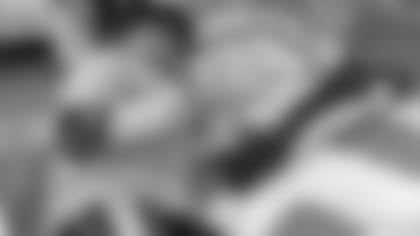 It's a team with a dream – of helping kids get a good night's sleep – so they can wake up and make their dreams come true.