Last Thursday at Carmel High School, Colts alumni players took the field with athletes from the Special Olympics of Indiana. They ran them through drills, offering up high fives and encouragement along the way.
And what they gave, they got back in return – twofold. 
"A whole lot of joy. A lot of smiles," said former running back Devin Moore. "Whether they're making the field goals or not or catching the ball or not, everyone is smiling and that's a great thing."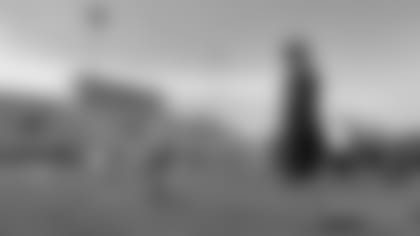 For athletes born with God given abilities to get hands on with athletes born with special abilities sends a strong message.  
"Just that they matter. It makes a difference," said Kelly Ries, Director of Advancement. "Special Olympics changes lives – the lives of our athletes, the lives of our coaches, our staff – everybody is moved. We get so much more than we give out of the movement."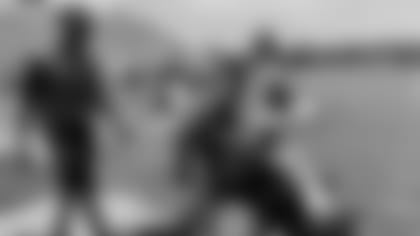 "It's near and dear to my heart," Moore said. "I had some family members that were involved with Special Olympics and the first time I came out, I fell in love with a few of the kids that were trying to catch the ball and run around and pretend to be NFL guys. It's just something that will stick with you and stay with you."
Just like Moore, it's one event former linebacker Tony Walker tries not to miss. 
"This is like my fifth event. I come every year," he said. "It is so exciting and it's so amazing that some of the guys remember you. They come through the door like, 'Hey, Tony Walker!' I just love to see their faces light up when they go through these events."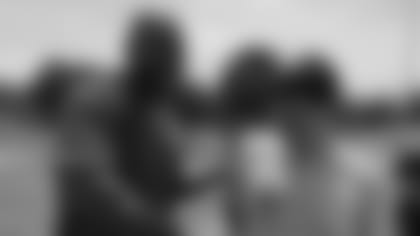 And the players' faces light up right along with them.
"One of the guys told me, 'I've been watching you since I was a kid.' And it just touched my heart. I'm going to be here again next year and the year after that and the year after that..."
The memories he makes stay with him – and so the kids.
"I think these kids deserve for us to come out," Walker said. "It's so important because it lets them know that we haven't forgotten. We haven't forgotten about the times when they were there for us and we just want to give back."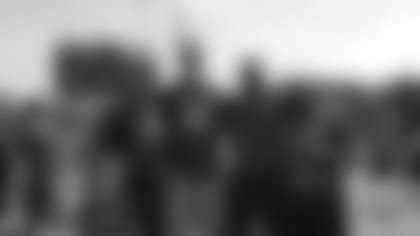 That's why former offensive lineman Joe Reitz came out – to give back. 
"You ask, 'Do you play football?' It's 'Yeah, I'm a quarterback. I'm a receiver. I play offensive line.' And of course, I'm giving extra high fives for guys who tell me they play center or offensive line."
For Reitz and his teammates, giving back is part of wearing the Horseshoe.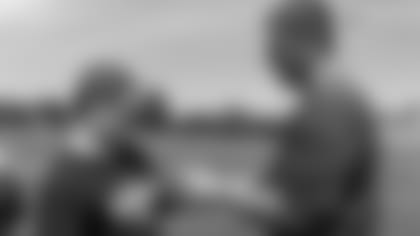 "It's part of the Colts culture. It's not necessarily something that people say, but when you walk into the building as a player, you know giving back to the community, service – that's just what we do. It was set by great people who came before me – Peyton Manning and Jeff Saturday and Robert Mathis."
And it doesn't stop when they stop playing the game.
"A lot of organizations talk about family and things like that," said Reitz. "The Colts really live it out. And they live out service. I think that's the reason why the city and the team and the whole state, for that matter, is so connected – because of just how involved the Colts are serving in the community and how much the community supports the Colts."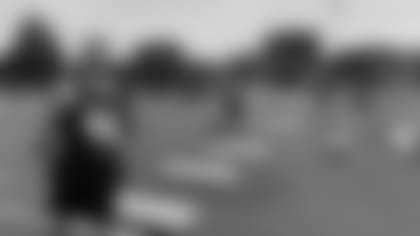 Over the years, Special Olympics of Indiana has grown to reflect that relationship. 
"The Colts and the Pacers are beloved by our athletes, just like all the Hoosiers who live here," Ries said. "Flag football actually originated in Special Olympics of Indiana and we've since taken it to other Special Olympics chapters across the country. Indiana has grown to be a football state."
It's a win-win relationship.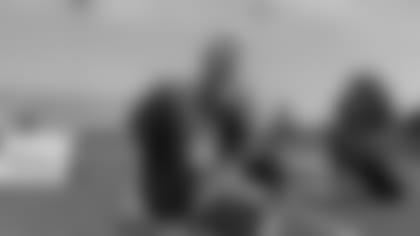 The Colts inspire the athletes and the athletes inspire the Colts.
"I think the biggest thing you take away are the smiles on everybody's face," Reitz said. "They're out here working hard and just having a blast. It's great to see the joy in everybody's heart and on their face throughout the whole day."