He retired from the game, but he's still part of it. And as much as he's given to it, the game of football keeps giving back to Robert Mathis.
Honored on Friday at the Circle City Classic Coaches Luncheon at the NCAA Headquarters, it marks a historic weekend in Indianapolis and for Mathis, one that brings him full circle to where it all began.
/INBlackExpoInc/status/911185861232021504
"For 34 years, the Circle City Classic has served as a platform to showcase some of the brightest stars in the constellation of historically black colleges and universities," said Dr. Bernard Franklin, NCAA Executive Vice President of Membership and Student Affairs.
"For me, the Circle City Classic is not just a football game. It's a celebration of history, tradition, excellence, and legacy."
But the weekend does revolve around a football game. On Saturday afternoon, Kentucky State University plays Central State University at Lucas Oil Stadium.
The head coach of the Central State Marauders, Cedric Pearl, has some memories of coaching in the Circle City Classic – and one of his favorites involves Robert Mathis.
"My very first Circle City Classic in 2002, I was at Alabama A&M and it was Robert's senior year. We played Southern University here. In true form, 55 came up with a sack strip and it went for a touchdown," he said. "I know he was 98 here, but back in Huntsville he's going to always be 55."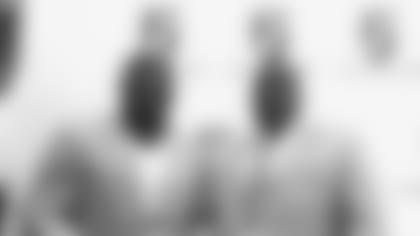 Fifteen years later, Pearl was on stage with Mathis as he was honored with the Major Taylor Award. Past recipients include Florence Griffith Joyner, Muhammad Ali, Tamika Catchings, Jerry Rice, and former Colts Bill Brooks and Tony Dungy.
"I don't want to get emotional, but you see one of your former players and he's receiving a major award like this, that's what coaching is all about at the end of the day," said Pearl.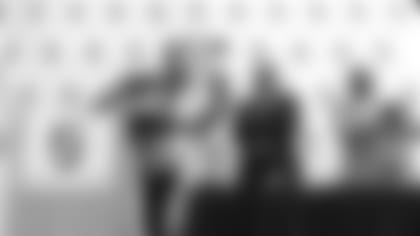 Franklin introduced Mathis, the Colts' all time leader in quarterback sacks.
"Once judged to be undersized, often overlooked, Robert Mathis' story is one of hard work, perseverance, success, and passion."
Then, it was Mathis' turn to speak.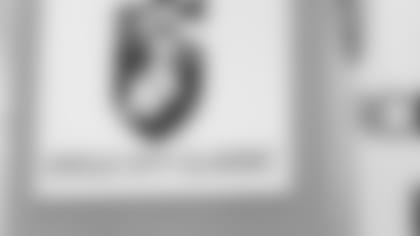 "I'd like to thank the city, first and foremost, for taking the chance on that too small, too dumb, too slow, too this, too that, too talentless guy from Alabama A&M and just giving him a shot at his dream."
He thanked God, his wife, Brandi, the Colts, the Irsay family, and the fans.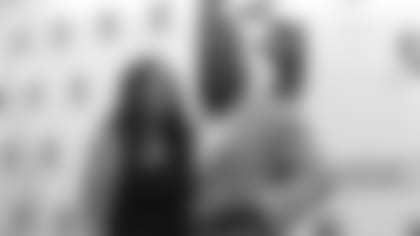 He closed with a message.
"To that underdog that's in here and abroad, if it's your dream – follow it. It's nobody else's responsibility but yours to chase it," he said. "Never let anybody tell you what you can do. If that's what you want to do – do it – point blank, period. There are a lot of hurdles, a lot of people that try to stop you. But if you want it bad enough, it can happen. I'm living proof.
Now, Mathis is starting a new chapter.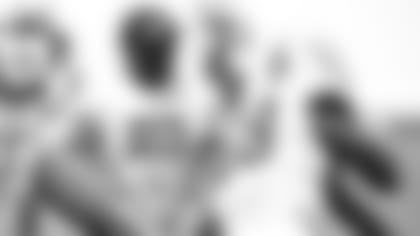 He retired last year after a 14-year career with the Colts and spent the offseason working with the linebackers. The Colts announced earlier this week that Mathis had been added to the coaching staff in the role of pass rush consultant.
"I have a lot of love for the organization and just to be able to come back and still somewhat do what I love to do is a blessing," he said.
Robert Mathis has spent most of his life chasing quarterbacks – and he has no intention of giving it up.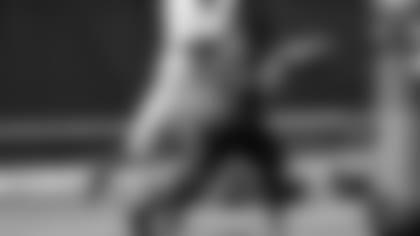 These days, he's just using younger legs to do it.
For more information on the Circle City Classic, click here.
Cover photo: Michael Patton