It started with six graduates in 2015.
This year, the Colts and Cargo Services partnered with the Indiana Department of Child Services to host 17 recent high school graduates for an open house at their house - the Indiana Farm Bureau Football Center.
It was a celebration of kids who navigated through their high school years without the support system many other kids have.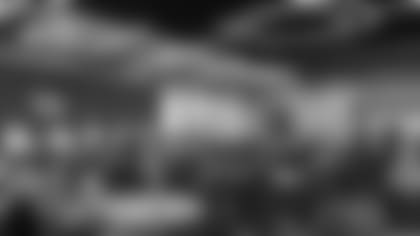 "I was invited by one of my students and didn't even know that I had three others in my class over the last few years," said Trevor Smith.
A math teacher at Ben Davis High School, Smith knows the challenges some of his students face. 
"I sit in class sometimes and think, 'Somebody out there has probably had a pretty rough night. And who knows if they've been fed or what's gone on. But I now have to somehow teach them the Pythagorean theorem. It's tough to do, but it starts with a relationship and trying to be a person to them before you're a teacher."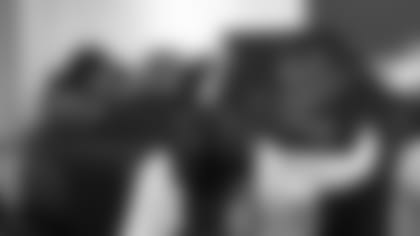 For these kids - all of whom are headed to college or the workforce - graduating from high school is more than a milestone. 
"For what they've been through and to earn this once in a lifetime achievement - a lot of them are probably the first person in their family to do so," Smith said. "It's a really big deal and to celebrate like this is really cool." 
Legend was among the first students to be celebrated at the Colts facility in 2015. She's now a college graduate, married, and a case manager for Indiana foster youth.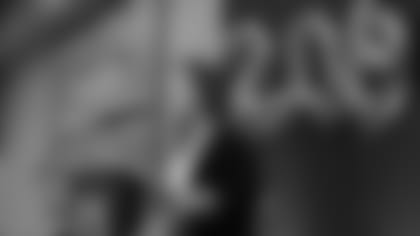 She was invited back to speak to the graduates.
"I want you to know that I feel like I made it. That treading water feeling, that 'will this ever end' feeling, that desire to break out and be better than your parents or your siblings or whatever terrible situation you come from - I feel as though that has ended," she said. "I am and I always will be a work in progress, but I did it and you will too."
General Manager Chris Ballard called Legend a rock star and a special gift to the world.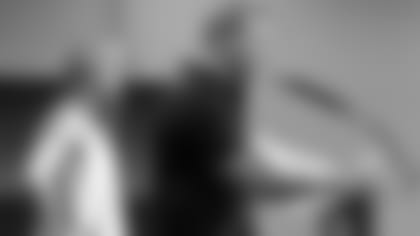 "What you have is exactly what we look for in the people we hire - the ability to overcome, to face difficult problems and solve them."
Ballard and his wife, Kristin, attended last year's open house and were back again this year. 
"I love hugging all the graduates and just letting them know that they are special and seeing the smiles on their faces," said Kristin.
"Tonight is a powerful night," said Chris.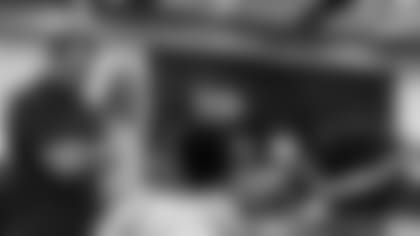 And he had a powerful message for the graduates - don't sell yourself short.
"There's a famous quote and it says, 'Life begins at the end of your comfort zone.' Don't be scared to get out of your comfort zone and stay out of your comfort zone. The only way we grow is by being uncomfortable," he said. "Focus on what you want and continue to move forward, no matter what happens. Always continue to move forward."
The Ballards are parents to five children, two of them adopted through the foster system. The family was there to celebrate the graduates and the people who helped them get there. Because they know that just like football, it's a team effort.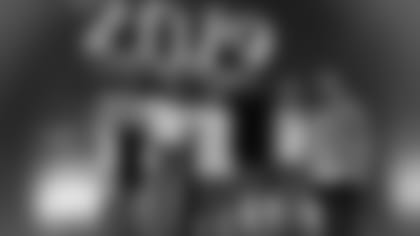 "Your job is a hard one, but with love and guidance, you have gotten these kids to where they need to be," Kristin said. "Each one of these tables are full. And that shows that not only have the people at the table impacted that graduate's life, but that graduate has impacted those people's lives as well."
The graduates were gifted with their own cakes, graduation photos, custom footballs, swag bags, and funds to get them started on their next chapter of their life. 
For David, who graduated from Ben Davis High School and plans to attend Vincennes University, all of it was unexpected. But the people at his table were the real gift - the one he never saw coming.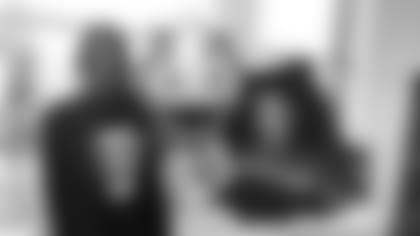 "I'm really happy because as a little kid, I thought I wouldn't have that many good people in my life," he said. "It's a lot more people than I thought. It's a nice surprise."
What you come to realize is that the people who show up aren't always the ones you expect to. But they're the ones who will continue to show up for you.
For Indiana foster youth, the Ballards are among those people.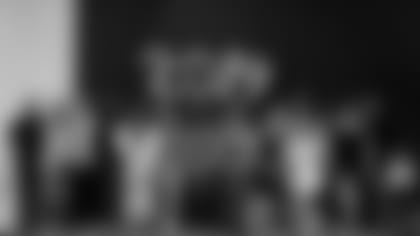 "These kids have come a long way. They've been through so much," said Kristin. "And I'm proud. I feel like they're mine. I'm proud of each and every one of them."
For all they give, the Ballards only ask for one thing in return - to pay it forward.
"You need to give it back - to a child, to another teenager, to anybody on the street who needs help," Kristin said. "Be there for that person because somebody has been there for you."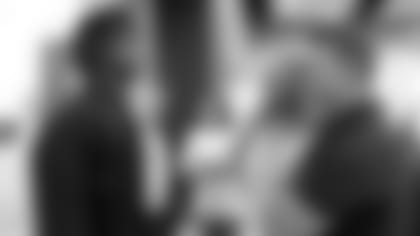 Because what you learn may determine where you go...
But how you love determines who you become.
Congratulations to all the graduates!