Forrest Lucas knows something about success. 
The owner of Lucas Oil Products and the naming rights to Lucas Oil Stadium, Lucas lives on a sprawling estate in Carmel, Indiana where he and his wife, Charlotte, host events. 
On Monday evening, he wandered over to shake hands, sign cards, and greet the guests of honor – 14 high school graduates out of the Indiana foster care system.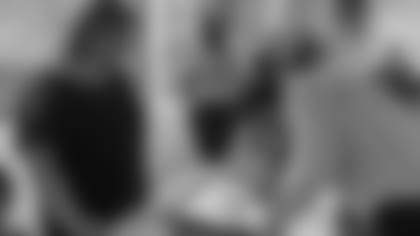 "To see these kids do what they've done, make it up to this point without having anything close to real parents is mind-boggling to me," he said. "But the fact that all these business people have come out to help them step out into the real world - this is what people need to do. I'm really happy that they're here and I get to see it."
For the fourth consecutive year, the Colts partnered with Cargo Services and the Indiana Department of Child Services to throw a graduation party for kids who overcame, beat the odds, and achieved their first major milestone in life.  
One was a member of the National Honor Society. Another graduated a year early. A few did it while raising young children. And all have big plans for the future.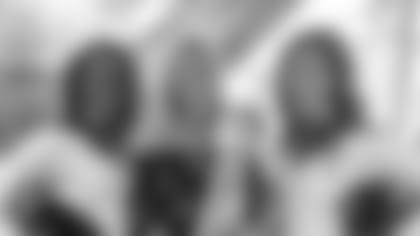 They're building their lives on the same foundation Lucas built his on – hard work. 
"I left home when I was 15 and bought my first semi when I was 21 and eventually accumulated a small fleet of trucks and I started making my own oil for my trucks – learning this and learning that," he said. "I learned a lot of things the hard way over those years."
But he also learned to believe in himself. And that, he said, is what will carry these kids into the next chapter of life.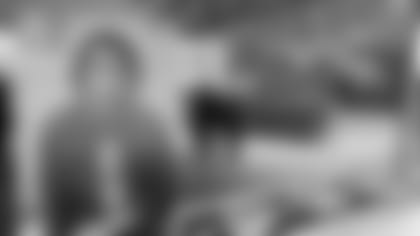 "They've had some hard times. But that makes it a little easier for them than the guy who came up without ever having any hard times. Those are the guys who are going to have it hard. When things get a little uncomfortable, they're not going to be able to stand it."
Colts General Manager Chris Ballard knows the character, toughness, and grit it takes to be successful – on the field and in life. That's what he looks for in a football player. And that's what he found in the students he came to congratulate on Monday night.
"Don't ever let anybody tell you that you can't do whatever your passion is or whatever you dream about. Because you've shown right here that you can," he said. "You can do whatever your mind dreams about and whatever your passion is."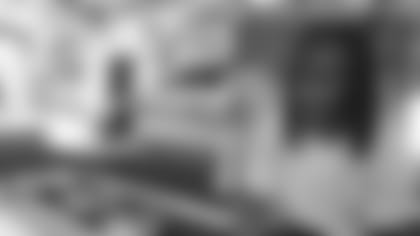 He came to inspire them, but in doing so, Ballard found himself inspired. 
"It's a credit to them and their determination to overcome the obstacles they've had in life," he said. "It's a humbling experience to be a part of it and it's an inspiration to be a part of it."
For Ballard and his wife, Kristin, it's personal. Along with their three children, they also have two foster children they adopted eight years ago.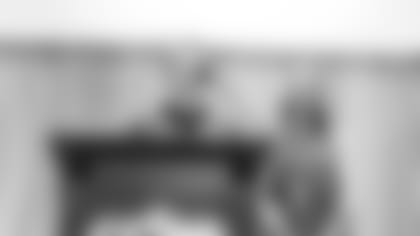 They've seen the system from both sides and Kristin's advice to the kids is not to let it harden them.
"I would tell them to not stop the love in their heart for others and for themselves because without the support of all these people around them and believing in themselves, then they couldn't have gotten to where they are."
Former Colts defensive lineman Daniel Muir knows it takes teamwork to be successful – in football and in life. 
But someone's got to lead the team.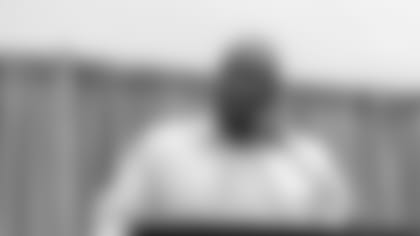 "You're already leaders and you have to continue to walk in that and continue to be leaders," he said.
He told the students to leave every place better than they found it and in the end, to leave nothing on the table.
"When you leave this place, when your eyes close for the final time – leave empty. Leave with nothing left," he said. "When they bury you, they won't even need a tombstone because they're going to know the work that you did."
For Steve Fugate, co-owner of Cargo Services, the evening is about the kids, but it's also a celebration of the adults who stepped up to guide them.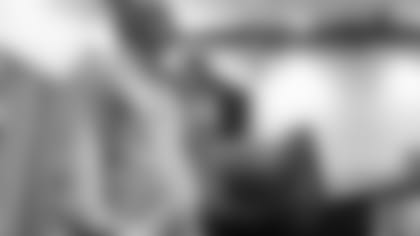 "What's neat for me is to see the support that's around that kid," he said. "To see the videos, to see the teachers or the advisors or even the caseworkers, how much they truly care about these kids."  
And they can count the Ballards among them.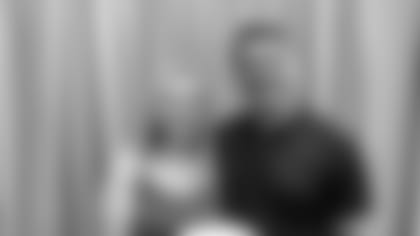 "They truly understand by being foster parents and having adopted children, it's not just saying they support it – it's really putting who they are, what they're about, what they've done behind it," said Stacy Lozer with the Indiana Department of Child Services. "They showed up and stayed. They wanted to know who the graduates were, what they were about, what they were going to do, who was in the room with them to celebrate, because they see the whole picture."
And they see the big picture – that success isn't about where you come from.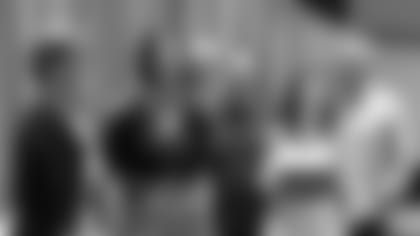 And who helped you out along the way.