You never know who's going to show up at Colts Training Camp. 
Fresh off the World Ice Cream Eating Championship at the Indiana State Fair – on Monday, competitive eater Joey Chestnut stopped by Grand Park to check out the Colts and catch up with 1070 The Fan's Joe Staysniak in Colts City. 
Ranked first in the world by Major League Eating, Chestnut is an 11-time champion of the Nathan's Famous Hot Dog Eating Contest.
On Sunday, he downed 14.5 pints of ice cream in six minutes to come in second place. 
"I had a rough day yesterday. It was unfortunate, but I'll come back next year," he said. "Last week, I was in a little motorcycle accident. I wasn't wearing a helmet. I broke a couple teeth, so I had to go to the dentist. My teeth are still sore. I was lucky it was ice cream. If it was anything harder, I wouldn't have been able to eat at all."
Chestnut was playing injured on Sunday and still, he only missed winning by one pint.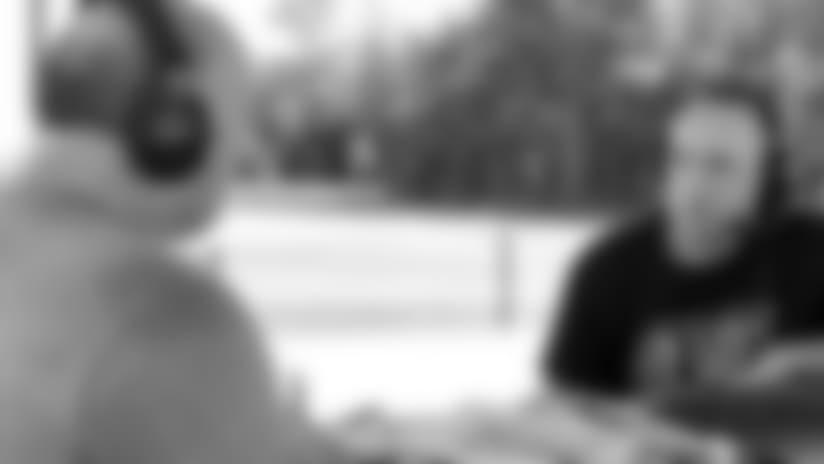 "There's nothing worse than putting that much in you and coming in second."
Chestnut has a months-long process to prepare for each competition. He's also got a process for recovery. If that sounds like an athlete to you, you're not alone. 
"I have to look at it as a sport," he said. "Some people out there look at it like it's just a weird hobby or talent. But I focus on it and I can tell when I'm getting better and if I'm motivated, I push harder. It's like any sport."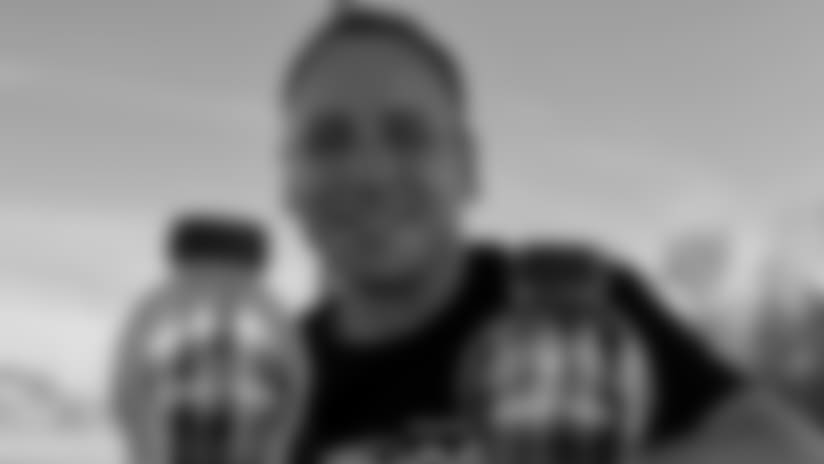 "If he's got preparation and recovery, that's an athlete," said quarterback Jacoby Brissett.
"That's a different kind of athlete," said wide receiver K.J. Brent. "That's an internal athlete."
Asked what teammate they'd put up against Chestnut in an eating competition, Brissett said it depends on what they're eating.
"Al Woods can kill some wings," he said. "I would put myself in there if it was something breakfast related, probably pancakes or eggs. I think I would just enjoy eating it so much that I would just keep eating."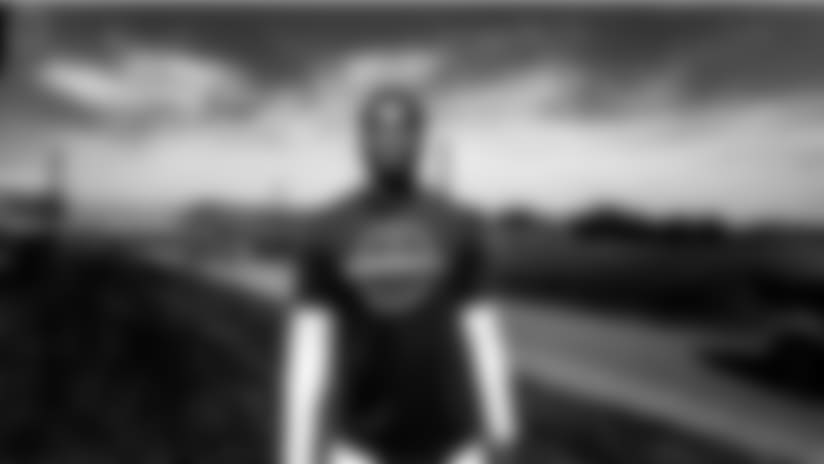 "I would have to put up our first rounder, Quenton (Nelson)," said linebacker Najee Goode. "Dude is 350 pounds and he's got a whole lot of body for a whole lot of food. And he's aggressive."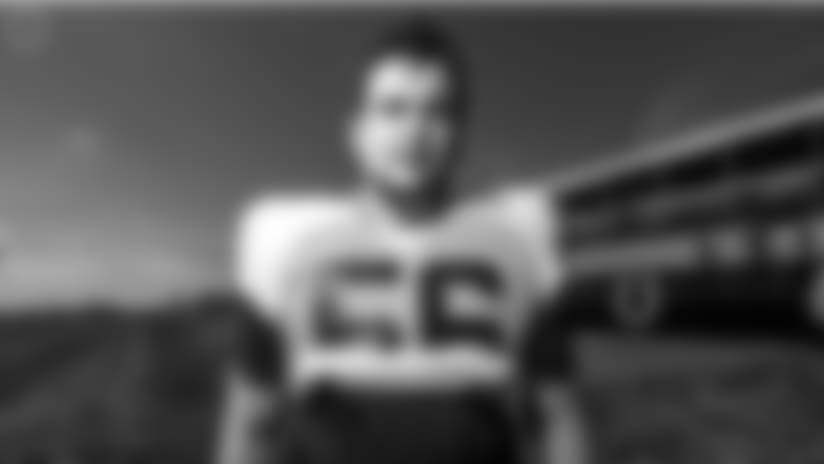 "I know Kimbo (Anthony Johnson) eats a lot. Tyreek (Burwell) eats a lot," said Brent. "Those are two of the most stacked plates I've seen."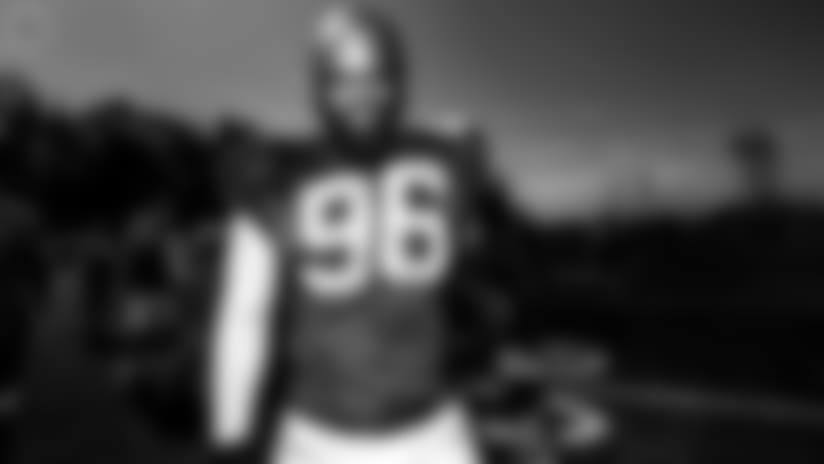 Chestnut formed a relationship with St. Elmo Steak House through their shrimp eating contest and now, he's taking their relationship to the grocery store shelves. 
"Based on friendship and mutual respect, we helped him launch a line of condiments," said Bryn Jones, Vice President of Marketing and Retail for St. Elmo Steak House. "This is our formula, it's something we worked on for a while."
Proceeds from sales of the Joey Chestnut line of condiments benefit Hidden Heroes.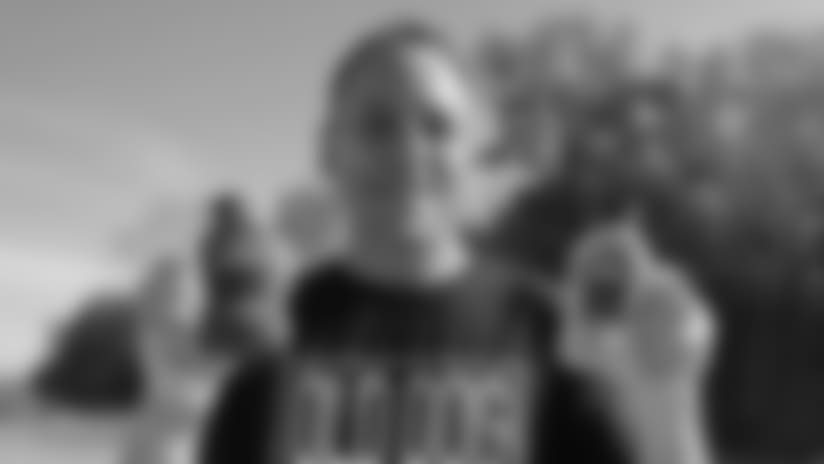 "That's my favorite charity," he said. "They give resources to the people who help veterans."
A football fan who grew up in California, geography made Chestnut a Raiders fan. And respect made him an Andrew Luck fan.
"Everybody loves Andrew Luck," he said. "He's a hard worker."
Just like the players, it's the fans that keep him going.
"People drive hours to come see me," he said. "There are fan letters saying 'I'm watching you with my dad. I'm watching with my kids.' That's motivation."
He also found motivation watching the Colts on the practice field.
"These guys, they're working their butts off in the heat right now. They're making me want to work harder."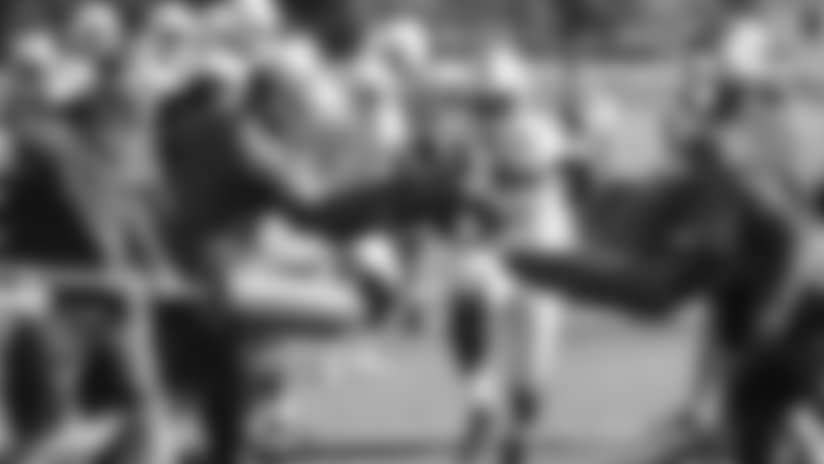 Whether it's football or eating, athletes have a mutual respect for each other.
Chestnut knows he'll probably never compete as a baller. 
But at least one Colts player could see himself competing as an eater.
"Maybe I'll have to do that one day," said Brissett. "Put it on my bucket list." 
After injury and setback, Joey Chestnut is plotting his comeback.