"I can draw social security if I want to."
But Greg Moe is the least retired person you've ever seen.
"I am the junior/senior high school principal at Central Noble," he says. "And I coach the football team. And last spring, I was the head girls track coach."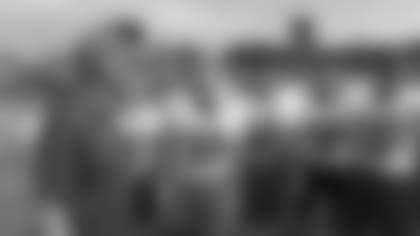 He actually did retire from football once.
"I got out of football because I didn't want to coach my kids. Our sons were pretty good and I didn't want people to say, 'The only reason they're playing is because their old man is the coach.'"
After watching them play successfully in college and traveling the country to do it, he got back into coaching youth football and worked his way back up to high school.
Five years ago, he retired again.
"I went to work for Lowe's. I was the customer service associate, just working the floor. Then I became a flooring manager and got promoted to the corporate headquarters. I worked corporate at Lowe's for a year and my ex-superintendent called me and said, 'Greg, I need a football coach. Get back in education.' I said, 'Ok.'"
He was hired on July 1, 2016.
"I went to the weight room the first day of July, we had six young men in the weight room. Six players."
He built a program from the ground up the only way he knew how.
"I went door to door. I went into homes, sat down with mom and dad at the kitchen table, in the living room, and we talked. I had kids that hadn't played football since sixth and seventh grade and we got them out for football."
"I'm giving your young man an opportunity to do something that he'll cherish for a lifetime."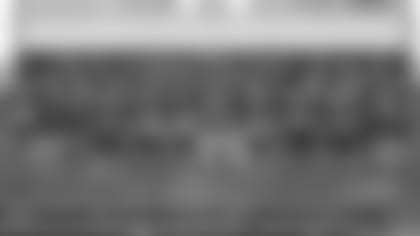 The Cougars started football camp that first year with 18 players and ended up with 53.
Trey Phillips, a senior defensive end, outside linebacker, and running back is one of the players Moe brought in.
"He talked me into it," he says. "He actually came up to me during tennis practice and he was like, 'You look more like a football player.' I was like, 'Yeah, I used to be.' And he got me to come back out for football. I'm glad he did. I love it."
Zach Brazel is a senior running back and outside linebacker. He says what Coach Moe brought, more than anything else, was a winning culture.
"I think him being a part of the school and seeing everybody so excited in the hallways, guys wanted to be a part of the program."
"Because of all us. Because of all our excitement," he says. "But it started with him."
Some of the kids hope to play football in college. Most of them won't. But all of them will take life lessons they learn from Moe off the field and into the rest of their lives.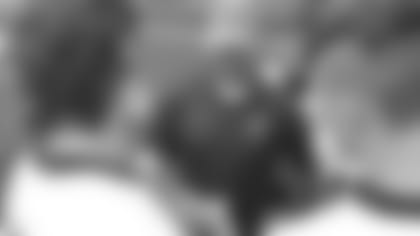 "He's taught us just to live life and have fun, not to look at too many mistakes, but look at the good," says Connor Mooney, a senior guard and middle linebacker.
So, what does Moe get out of it?
The kids. They're his favorite part.
"They keep you young. Because I'm in my 60s and in today's culture, that's not old, but it's not young. Most of them think I'm in my 40s and they don't know any different," he says. "You have to have an understanding of what they're talking about, so when you sit down and have a conversation – and we talk about everything. I'm telling you, we talk about everything. It's unbelievable what they talk to me about."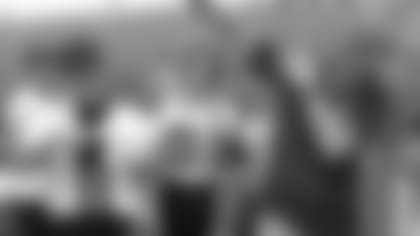 Everything from family to friends to girlfriends and social media – Moe has heard it all – and he'll continue to hear it all for as long as they'll tell him.
"They know they can come into my office, sit down and shut the door and if they've got to say some cuss words and they're frustrated, they can do so."
Because that's the environment he's created.
"It's more than football," says Brazel. "We're a big family."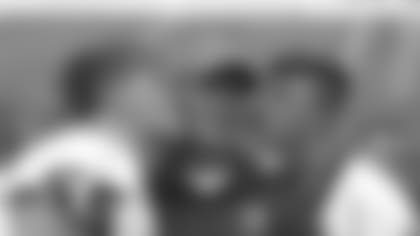 What about the people who say kids today have changed?
"I hear that all the time. That's a bunch of crap. The reason kids have changed is because their parents have changed," says Moe. "For me, instead of yelling at a kid and hollering at him and scolding him and ripping him, I sit down and talk to him."
Coach Moe doesn't just coach football. He coaches young people in life.
"That's what I like is the molding aspect. Young people are easily motivated," he says. "Adults are more difficult to motivate. The only thing you have over an adult is their paycheck. Young people are really dying for someone to lead them."
And football gives him the perfect platform.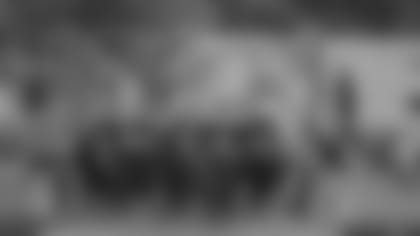 "Here's what I tell young people all the time, 'Football is tough, wrestling is tough, track is tough, sports are tough if you do them right. But we're preparing you for when you become a big person because you're going to have tough times. You're going to have a wife or husband, you're going to have kids, you're going to lose a job, you're going to have payments to make.'"
Football is tough. Life is tougher.
Moe is preparing his players for life – and it's something he hopes to do for the rest of his life.
Because the only thing Greg Moe has ever given up on is retiring.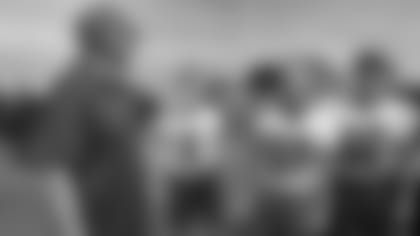 "I don't know what it's like to sit down and do nothing. I fear getting old and fat."
He may be failing at retirement, but he's succeeding at coaching.
And for Moe, that's a fair tradeoff.