Wine is an experience. It honors tradition. It marks a milestone.
That's what the Colts are doing to celebrate their 35th season in Indianapolis.
"How do you look at celebrations? Each one has its own individual milestones that happen and bringing wine in as part of the celebration is a natural," said Diane Karle, Founder and CEO of Wine By Design.
The limited edition 35 Seasons Cabernet Sauvignon from the Columbia Valley is the third collaboration for the Colts and Wine By Design and the second with master winemaker André Hueston Mack of Maison Noir Wines.
A sports fan himself, Mack savors the opportunity of combining both his passions.
"I love sports and the idea of being able to work on a project like this, that means something to me," he said. "Never in a million years did I think I'd be doing something like this. I try not to overthink it. I try to put it all into the wine."
"When I think about football, I think about fall, the beginning of fall. And when I think about that, I think about transitioning," he said. "Generally speaking, if we drank wine with the season, we're generally progressing into cooler weather where we can drink a moderate, medium-bodied red."
Just like the seasons, the Colts are always in transition. And just like the team, Mack's game plan comes down to what's available to him at the time.
"It's like a chef, someone who goes to the farmers market and sees what's available – and that really determines the menu," he said. "We have relationships with different vineyards and this one, we have under contract. So it's really great to be able to dabble with it and play around and really concentrate more on taste and less on percentage points."
For the Colts, it's a new era. As the team appropriately focuses on the path ahead, it's just as appropriate for the fans to look back on how far they've come.
"From the midnight move, to the inaugural game at the Hoosier Dome, to bringing Indiana its first Lombardi Trophy, the Colts have forged a bond with the Heartland that will never be broken."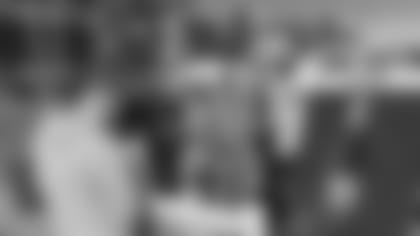 And the 35 Seasons Cabernet Sauvignon is the perfect way to reminisce.
"Celebrating your 35th season with this particular wine, you think about legacy and you think about longevity. And cabernet is one of those wines that reflect that," Mack said. "It's the king of grapes. You want to make a wine that stands the test of time, but also that's approachable."
During their first 35 seasons in Indianapolis, the Colts established a culture and history that truly stands the test of time – at the same time, remaining the humble, hardworking heroes their Hoosier fans have come to appreciate.
Here's to the past 35 seasons – and here's to the next.