He may call Florida home, but former Colts running back Edgerrin James is still invested in Indianapolis.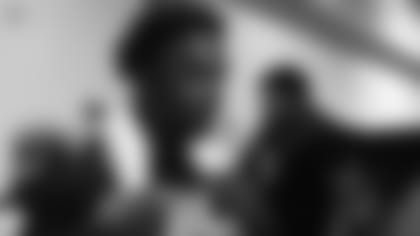 "When I was here, I was one of the hosts and I want to always make sure I support it and give back," he said. "It gives me a chance to come to Indianapolis and enjoy the city. The people have always been good to me. So, it's only right that I come back."
This year, he brought his boys with him.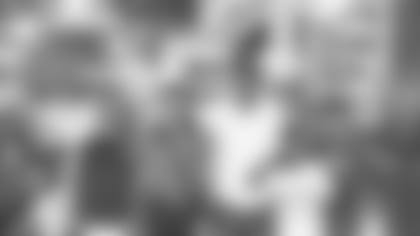 "They were too young when I was actually playing, so they don't know how good their daddy really was," he laughs. "They hear about it – but for them, when somebody comes up, they bust out laughing because they're not used to it."
Born and raised in South Florida, James attended the University of Miami and was drafted by the Colts in the first round (4th overall) of the 1999 NFL Draft.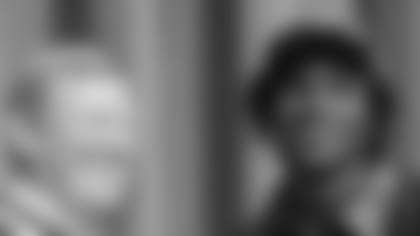 James spent seven seasons in Indianapolis, played in 96 games, accumulated 9,226 yards, and represented the Colts in four Pro Bowls before playing three seasons with the Cardinals and one with the Seahawks. He announced his retirement in 2011.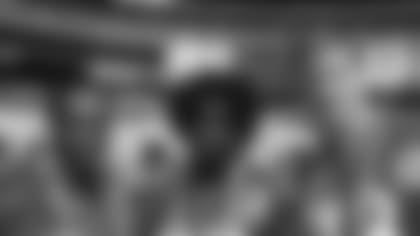 The greatest running back in Indianapolis Colts history, James ranks 12th overall in NFL rushing yards and was named a finalist for the Pro Football Hall of Fame in 2016.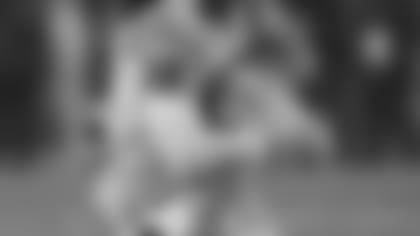 These days, James is still striving for greatness. Only now, he's pouring his energy into the next generation. A hands-on father to his kids, he spends much of his downtime working with youth – his own and others.
He owns five acres of land in Orlando that he simply calls The Property. He entertains kids there, hosting football camps and other special events.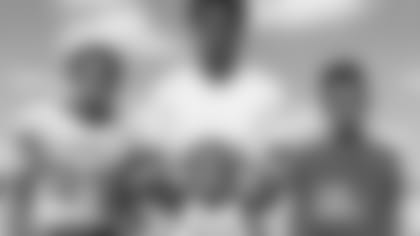 "The summer is the most consistent time. We're six weeks straight," he said. "They come Sunday through Thursday. And we have some that stay overnight, we have some that get dropped off every day."
And sometimes, his famous friends drop by to lend a hand.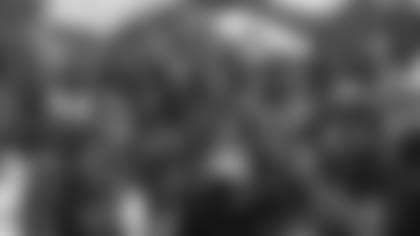 It sounds like a huge undertaking. And for most people, it would be. But Edgerrin James isn't like most people – he never has been.
"It's just a way of life for me," he said. "It doesn't even come across like a camp. We do it effortlessly. We're always out there. I always have the kids with me. We just have fun and try to give them any kind of insight into what they're about to do or what they're trying to do going forward."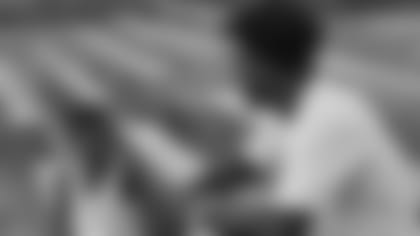 He's not even sure how many kids he's got at The Property this summer. "It's up to three digits," he said.
Summertime can be hard on working parents and especially difficult for low-income families.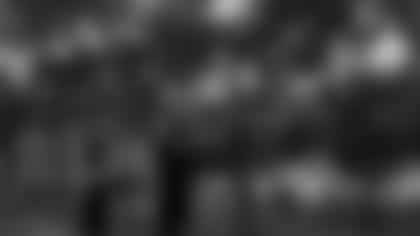 "Those camps cost a lot. So, we try to make sure that we help the ones that aren't able to do it," he said. "It gives me a chance to give back and also show the kids that they don't have to go to all these different places and need all this funding. My stuff is free. We have a good camp and we're also doing things that are going to put them in a position to be great players."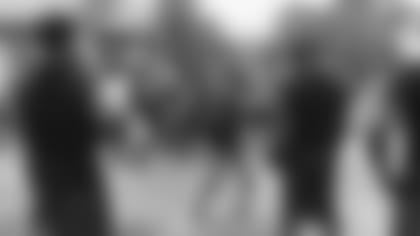 Whether it's back home in Florida or in his adopted home in Indiana, Edgerrin James has always given back to youth. It's who he is. It's what he does. It's what he loves.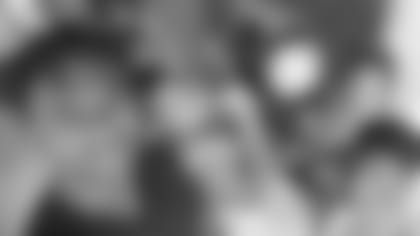 Now, he's fully invested in building the next generation of greatness – right in his own backyard.