Cash Ballard started growing out his hair when he was in Kansas City. 
"The Chiefs were on a winning streak for five games," he said. 
They lost in the playoffs to the New England Patriots. But instead of cutting his hair, Cash found a new reason to keep growing it. 
"I just decided to donate it to cancer patients," he said. "Because they need it more than I do."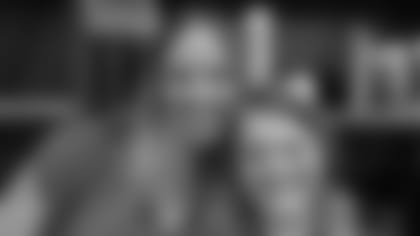 Two years later and now in Indianapolis, the youngest son of Colts General Manager Chris Ballard had longer hair than his mom, Kristin. They found an organization, Children With Hair Loss, a nonprofit based in Michigan that uses real hair to make wigs for kids at no cost to them.
"It takes three heads of hair to make one wig," said stylist Erica Dennin. "The wigs are 100% real hair, so people can curl them, color them, cut them, and they feel amazing."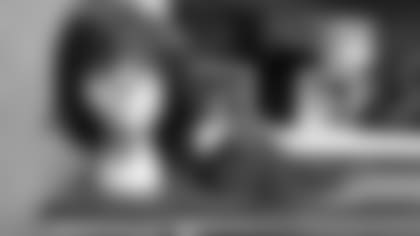 Dennin has cut hair for donation before, but never with a boy as the donor.
On Monday morning, Cash Ballard sat in her chair with his long, flowing hair surrounded by family and his fourth grade teacher, Denise Hanlin, who wanted to be there to support him. 
"Cash touched my heart as a kid wanting to do something bigger than himself," she said. "He didn't want to just grow his hair to be popular or to look like an athlete. He wanted to do it for someone else. What a statement that makes about the kind of character he has."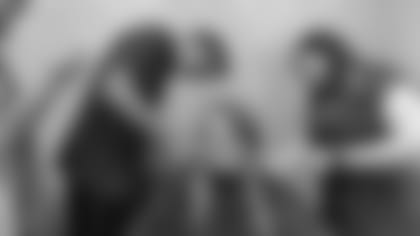 But doing good doesn't always mean feeling good. And Cash will be the first to tell you that.
"A lot of boys would be like, 'Why are you growing out your hair? Why do you look like a girl?'"
It was also a lot of work. His mom and his sisters were constantly giving him tips on how to care for his growing hair. 
"They told me, 'You have to condition. Then wash it. Then condition it.'"
But along the way, something funny happened – as Cash's hair grew, it started to grow on him.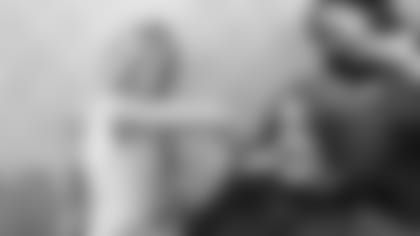 "It's bittersweet for him because he wants to donate it, but it's also become a part of him," Kristin said. "His comment last night was, 'What happens if people don't know me for me, they know me because of my hair?'"
At 10 years old, Cash is smart, caring, and wise beyond his years. Growing out his hair was a growing experience for him. 
"It's made him tough, standing up for himself and other people," said Kristin. "He definitely has learned a lot through this process and so have his brothers and sisters."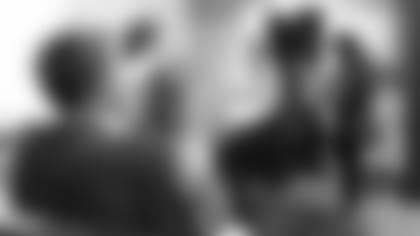 "I give him credit for standing in there," said Chris. "When kids would pick on him it was, 'This is not who I am, it's just my hair.'"
They're life lessons that will serve him well – through his school years and beyond. 
"This is the ripple effect," said Hanlin. "He threw the little stone out and he's touching other people and making changes in other people's lives. It's a wonderful thing."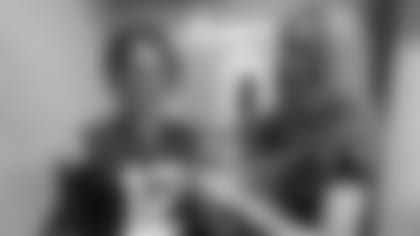 Even after he parted with his hair, Cash wants to continue to share. 
"I want to donate it again," he said.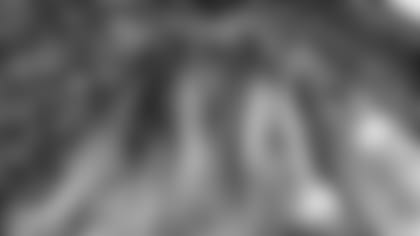 And he hopes the Colts will give him some extra motivation by starting the season with a winning streak of their own.
In giving away a piece of himself, Cash Ballard got even more in return.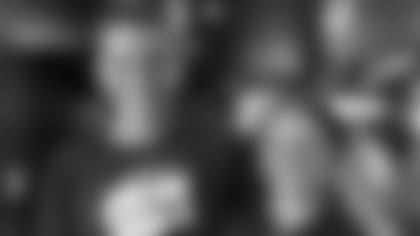 A selfless act of love, he took the locks he started growing for his team, gave them to a child in need, and reminded those around him that who you are is more important than how you look, what you wear, or how you style your hair.