Colts mascot Blue greeted students on the way to a special assembly at Western High School in Russiaville on Thursday morning. He high-fived, blew out his nose curlers, and behaved like his normal, goofy self.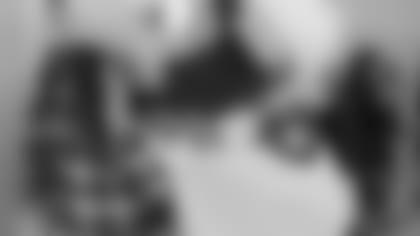 Once the students gathered inside, his assistant, Lydia, went through a list of things a mascot should never do – while Blue checked each one of them off his list of accomplishments.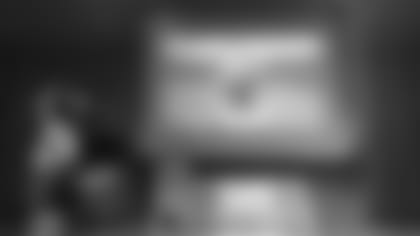 When he arrived at the last one – take his mask off in front of people – he solicited feedback from the audience. And at their urging, he did something he had never done before.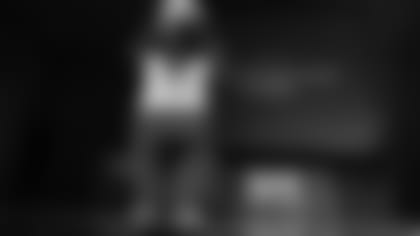 It was a serious breach of mascot code. And once he did it, his message became equally serious.
"There are two focuses of this show. One is take off your mask and be truly who you are," said Trey Mock, the guy who plays Blue. "It's so easy to type behind a phone, behind a keyboard, because there's no repercussions of that. The big message is take off your mask, be who you are, but also choose love. Think about what you're doing and think about how you're receiving things."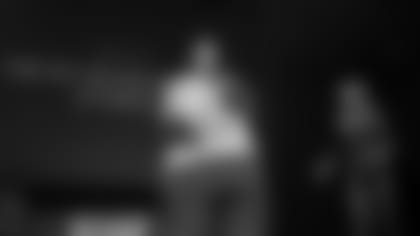 Mock surveyed roughly half the school's 835 students on their social media use and revealed that of the 93% who claim at least one account, 64% admit to saying something negative about someone on social media and of them, 75% don't regret it.
"This is the real message today. Because in this moment right here, this is not choosing love," he said. "This is choosing our own interests, our comedic social media posts, without a care in the world as to who we hurt."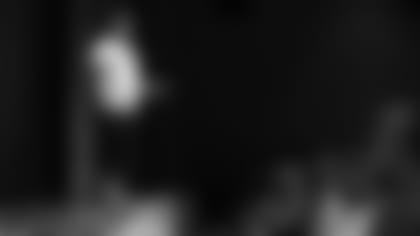 And with that, he brought out his friend, Colts cheerleader Leanna, the recent target of a social media attack herself.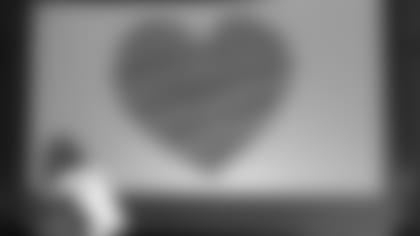 "Don't be someone on social media that you would be ashamed to be in person," she said. "You can take something negative and turn it into a positive just by your actions and how you choose to respond to things."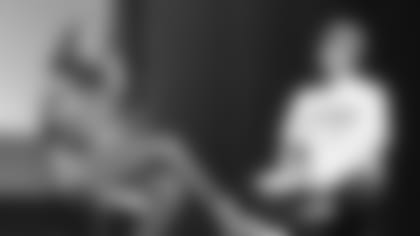 Which is exactly what she did. For Leanna, it goes back to how she was raised.
"My parents instilled their strong, Christian values to always treat others with love, respect, kindness, compassion, and grace."
It also goes back to college and a speaker who inspired her along the way.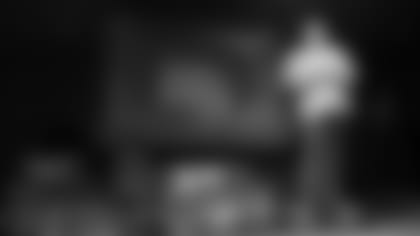 "The first time I saw Kevin Wanzer was at freshman orientation at Purdue. It felt like I was watching a comedy show. Everybody was cracking up like, 'Who's this comedian? Why are we here for a comedy show?' But then, he dropped knowledge on us. He really came with an inspiring message that stuck."
It's the same message he delivered on stage with her at Western High School on Thursday.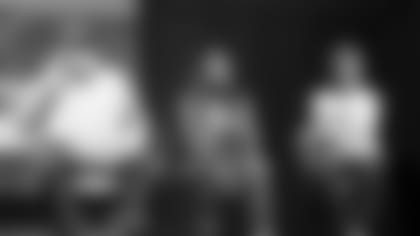 "I don't feel like I really teach anything," he said. "I unteach. I help people remember where they started from – that we all start in the sandbox on the playground where we all just kind of love and get along. And sometimes, we start losing that because of life experience."
Wanzer has a relationship with principal Rick Davis that goes back to their fraternity days at Butler University. Now a national inspirational speaker, Davis brought Wanzer in to share knowledge with students before life teaches them lessons about social media – the hard way.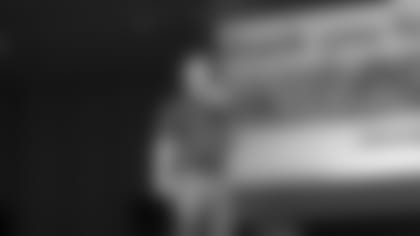 "It's come on so fast that we don't understand the power that we have at our fingertips," Davis said. "Social media is a wonderful, amazing thing. But anything that powerful also has a dangerous side to it or a side with many pitfalls that we have to be cautious of."
And while a mascot and a cheerleader may not be the typical carriers of that message, Colts cheerleader manager Kelly Tilley said they have something others don't.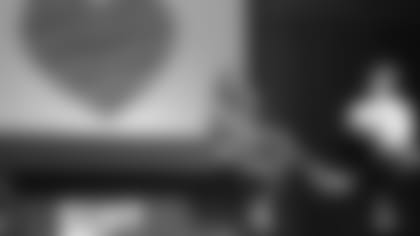 "There's a lot of kids and fans and people that look up to them – they love the Colts. And we have an opportunity to use our platform and use this brand to share a message that's really important to us."
The thought was, if they could just change one mind – it was worthwhile. And they're confident they did that.
"You could feel the ice melt a little bit in the room," said Mock. "And when people left, I truly feel like the majority of students, if they were honest, would say that they have a changed heart."
Inspired by the heart of a cheerleader, Blue did his first ever high school show – and broke mascot protocol to deliver an important message.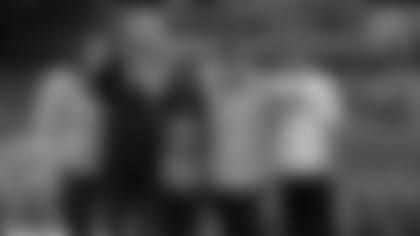 "I'm going to show you guys who I really am and I'm going to challenge you to be who you really are.' That was the only way visually I could communicate that message to them."
And he has no regrets. In fact, he hopes to have the opportunity to break down walls while breaking mascot code again and again.