It's Christmas time, and there's no need to be afraid
*At Christmas time, we let in light and banish shade...
*Christmas is a time of joy, laughter, and celebration.
But for struggling families, it can be a time of stress, sadness, and desperation.
Those are the families Trey Mock (the guy who plays Colts mascot, Blue) and his family vowed to help last year.
"This whole thing started when we were driving to Trey's sister's in Minnesota and he was like, 'I really think we need to sell our house,'" said his wife, Alison. "And I was like, 'Where is this coming from?'"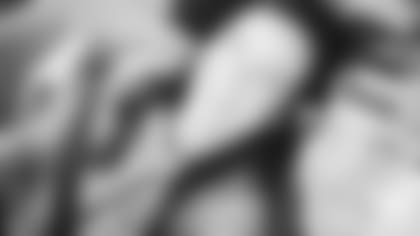 It started with one family who wanted to live smaller and give bigger.
And in our world of plenty, we can spread a smile of joy
Throw your arms around the world at Christmas time...
*
*One year later, they've brought in more families, they're helping more families, and in the process, they've become family.
Blue ladies Barbara and Samantha Hume read about it last year and wanted to get involved.
"When we saw Trey the next time, we said, 'If we can ever be of help, please let us know.' He said, 'Of course.' We jumped at the chance and we felt privileged that he asked us to come along," said Barbara.
They gave both time and money. And they got back ever more in return.
"It's a blessing for all of us," Barbara said.
"We all met because of Blue, every single person here," said Trey. "And it just fills my heart and it's overflowing knowing that everybody has seen the start of this and it's growing and people want to continue to give."
But say a prayer and pray for the other ones
At Christmas time, it's hard but when you're having fun...
On Saturday morning, they gathered in a church parking lot to bring Christmas to families in need of cheer.
It started with a prayer.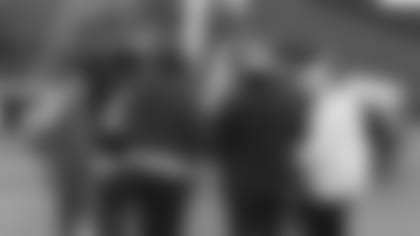 "We just ask that you guide us today, you fill us with your love and your spirit and that that can shine through us to everyone that we see," said Trey. "Please let everybody in this circle soak this moment up because this is one of the greatest days that we'll have and I just want everybody to enjoy each and every moment and to be able to take it all in."
There's a world outside your window
And it's a world of dread and fear...
From a high school girl who's attended more than 20 schools, yet somehow she's graduating early and is headed to college – because as she says, someone has to do it.
"I'm the only one in my family to go to college. I just want to change the cycle. I want my brothers to look at me like, 'My sister did it.' I want them to know they can do it too."
To a mother who moved her kids to escape gun violence and lost all their belongings in a storage facility.
"You never know what someone is going through," she said.
Well tonight we're reaching out and touching you...
Blue and his crew showed up with gifts, mattresses courtesy of Ashley HomeStore, furniture donated by a friend, and gift cards to Meijer.
But the biggest gift of all was hope and the knowledge that someone cares.
"It makes you feel better about things. Most people can't even say hello. They'd rather walk past you than say, 'Hi. How are you?' This makes you feel like things aren't as bad as they seem," said the mom.
The greatest thing about a blessing – it causes the blessed to want to turn around and bless someone else.
"Because that's where it starts. Everybody is going to be down sometime," she said. "So at least when you get up, if you do something special for someone else – that makes a difference."
Do they know it's Christmas time at all...
There was a young single mother with 10-month-old twins, refugee families and immigrant families who spoke little English, and a grandmother raising her special needs grandson.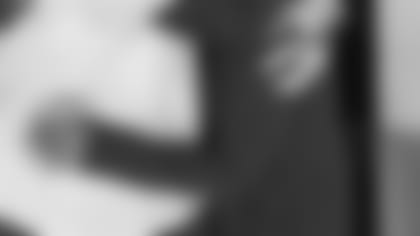 At the end of the day, they got a text message from one of the families. Translated from Spanish, it read: Thank you for the gifts. God brought you.
Here's to you
Raise a glass for everyone...
Gifts come in many forms. But the gift of time is truly priceless.
"We wanted to do something where we could spend our time and have fellowship with these people," Trey said. "These are our neighbors."
For everyone involved, that's the gift that keeps on giving.
"Getting to know the people in the family and understanding their situation a little bit more provides a bigger sense of community," said Stacy Lozer with the Indiana Department of Child Services.
That's what will stay with her for weeks, months, and even years to come.
"It's about the memories we have, the stories we'll tell, and the love we've shared."
Here's to them
And all their years to come...
Christmas is a time for family – and not just your family.
As the extended Mock family continues to grow, the impact they have on other families continues to grow.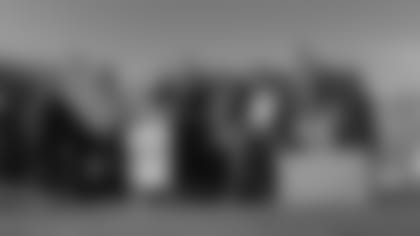 And that's what Christmas is really about.
Let them know it's Christmas time again...
-Band Aid 30/Bob Geldof & Midge Ure