At every home game there are fans at Lucas Oil Stadium who are seeing the Colts play for the first time.
But on Sunday, Scott Reese was seeing the Colts for the first time.
"I was diagnosed with a condition called Optic Nerve Hypoplasia," he said. "In the simplest terms, the optic nerves didn't develop in either eye. I was diagnosed at age two."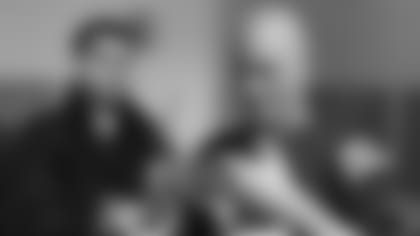 For 38 years, Reese has been legally blind – not able to see more than five feet in front of him.
"I was always told there's nothing available to help. My mom called the government hospital every year. She went so far as to see about having one of her eyes implanted in me."
A huge football fan, the Griffith, Indiana native actually played as a kicker on his high school football team.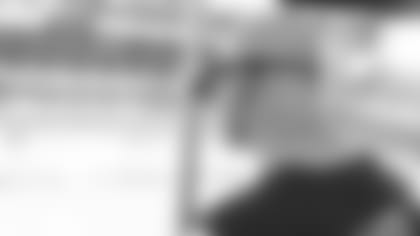 "I couldn't even see where the goalpost was when I would kick," he said. "I had an orange tee, they spray painted it orange and I had a holder that was extremely awesome and just told me to go straight."
For a guy who loves sports, watching sports was nearly impossible.
Then one day, he saw an advertisement that caught his attention.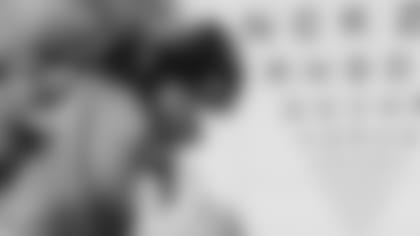 "It was something about how eSight works and helps people who are visually impaired to see. And I went, 'Are they actually going to do anything for me?' I watched a few more videos, called the company up in June or July, had a phone conversation with them for a consultation to try to ascertain whether this was actually worth giving it a shot."
What he found out changed his life forever.
"eSight was founded on the belief that everyone deserves to see," said Director of Marketing Jeffrey Fenton. "We make a product called eSightand it enhances the functional vision of legally blind individuals or those living with low vision like Scott."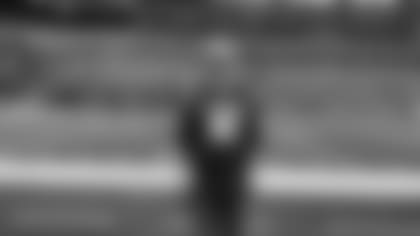 They did a demonstration with Reese in December. For the first time in his life, he had distance vision. And the first thing he wanted to do was see his favorite team play in person.
"Scott took charge of telling us about how much he loved the Colts," said Fenton. "And so, it was a no-brainer for us to let the Colts know about this and the Colts were incredible about realizing the opportunity at hand here. They wanted to create this experience for him as much as we did."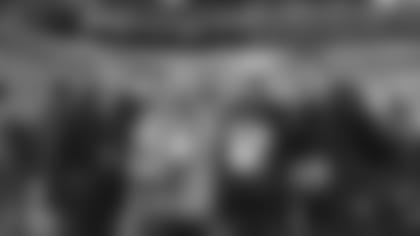 On New Year's Day, Scott Reese, a lifelong Colts fan, was on the sideline at Lucas Oil Stadium. Not just seeing his team play in person for the first time – but seeing his team for the first time – with the aid of his eSight glasses.
"I was actually able to see that was Pat McAfee that was kicking," he said. "There's a camera up inside and then there's two LED monitors basically, which act as your lenses. I can zoom it in, zoom it out…"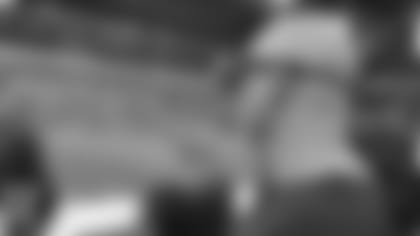 After watching the players warm up, Reese was escorted up to the press box to meet the man who has been his eyes for so many years – Colts Radio play-by-play announcer Bob Lamey, better known as the Voice of the Colts.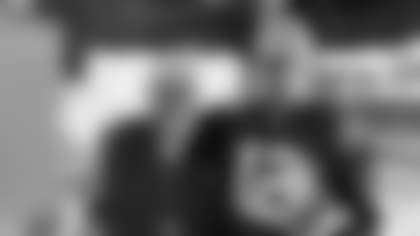 "It's definitely awesome to meet the artist who paints the picture," said Reese. "Not only being able to have him describe the call, but to feel the emotion."
It's the greatest compliment a play-by-play guy can get, Lamey said.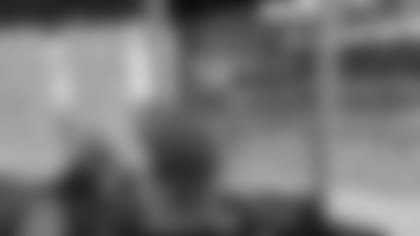 "When somebody that can't see can follow the game through what you're doing, then it makes me feel good, it makes my job worthwhile, and that's what we're here for."
But for someone who's never seen a game – it's even more humbling.
"It's like the first time I ever saw the Grand Canyon," said Lamey. "I could see it. I didn't have to have somebody describe it to me. They do. And that's where I come in and what my job is all about."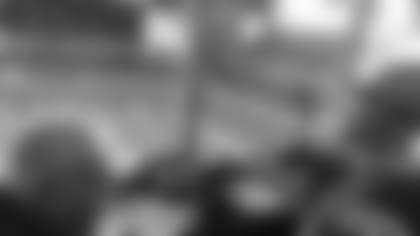 It's a job he's done for 30 seasons now. But meeting a fan like Reese makes that job feel a little bigger.
After visiting with Lamey, Reese went back down to the field where he delivered the game ball.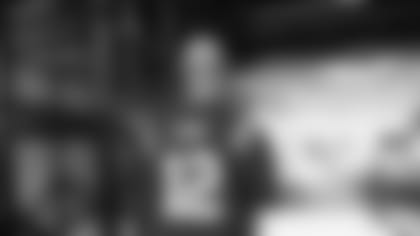 Afterwards, he watched from field level seats and took in all the sights and sounds of game day for the  first time.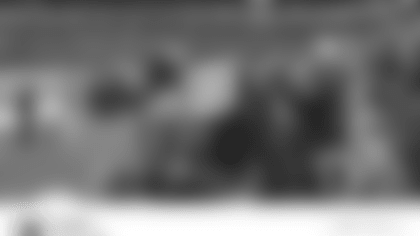 Seeing the Colts beat the Jacksonville Jaguars on Sunday was a thrill for fans.
Just seeing the Colts was a thrill for Reese.
"I have to let this all just soak in," he said. "As I've told eSight a million times, 'You guys are my miracle.'"
Miracles happen every day.
The Colts beating the Jaguars on Sunday was not a miracle.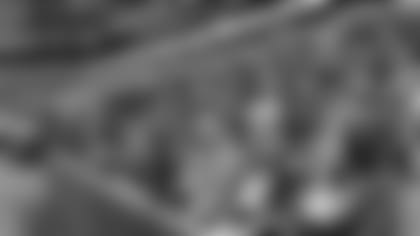 But the blind man who saw them do it certainly was.