Are you looking for a fun football themed sweet treat for your next tailgate or Colts party? These Slow Cooker Chocolate Football Rice Krispie Treats will be a hit with your home team! This recipe comes from John and Marybeth Feutz from Princeton Indiana. John is large animal veterinarian and owns and operates Feutz beef cattle farm with his family. Marybeth has a success blog, My Fearless Kitchen where the original version of this recipe was first posted, you can find it here.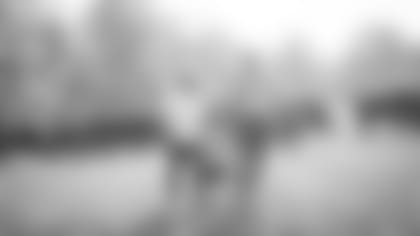 John Feutz is featured farmer in the Glass Barn at the Indiana State Fairgrounds. This recipe will be featured in the Tailgating with the Colts Cookbook that will be passed out at the November 18th game.
Slow Cooker Football Rice Krispie Treats
4 Tablespoons butter
5 cups mini marshmallows
6 cups Cocoa Rice Krispies cereal
1 Tablespoon Fluffy White flavor whipped frosting
Cooking spray
Turn a 6-quart slow cooker on to high.
Put butter in the slow cooker, cover, and let sit for 10-15 minutes until melted.
Stir mini marshmallows into butter, cover, and let sit for 10-15 minutes until melted, stirring occasionally.
Line a large baking sheet with wax paper. Lightly spray with cooking spray.
Stir cereal into melted marshmallows. Turn off slow cooker.
Pour cereal mixture onto greased wax paper.
Lightly spray your hands with cooking spray, and mold cereal into a rectangle, about ½-3/4 inch thick.
Let cool.
When cereal is completely cool, lightly spray a football-shaped cookie cutter with cooking spray. Cut out football-shaped Rice Krispie Treats, and set aside. 10. If necessary, mold remaining cereal into a flat rectangle again, and make more cutouts.
Spoon frosting into a plastic bag. Squeeze all the frosting into one corner of the bag. Using a sharp pair of scissors, cut the corner off the bag. (A smaller cut will give you a finer frosting line.)
Squeeze the frosting out on the footballs to make the laces.
Serve immediately, or store in a single layer in an airtight container.
Other Great Game Day Treats
Liz Kelsay is a guest contributor to Colts.com. To learn more about the Indiana Soybean Alliance visit _www.indianasoybean.com_ to learn more about the Indiana Corn Marketing Council visit _www.incorn.org_.