Monday was the Colts players' day off.
For defensive lineman Margus Hunt and his wife, Heather, it was the day they welcomed a new baby into the family. 
"We checked in Monday morning at 7:30 and he was born at 1:30," he said.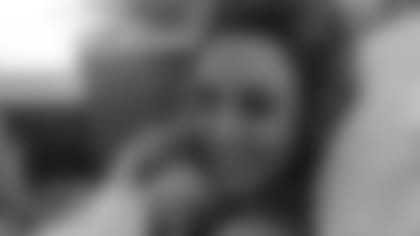 Weighing in at 9 pounds, 2 ounces (which happens to be Hunt's jersey number – 92), Haegen James joins older brother, Liam, who turns two in December. 
For the Hunt family, having a baby during football season is nothing new. 
"The first one, we went to the hospital on a Wednesday, he was born on Thursday. So, I did my workout and practiced on Wednesday and went to the hospital and I missed Thursday," Hunt said.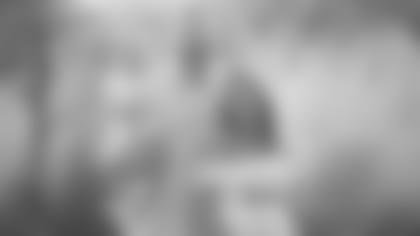 This time around, their game plan worked out perfectly. But with a second pregnancy and two away games right around Heather's due date, they did take precautions just in case. 
"We actually flew her mom in a week earlier," he said, "just in case something were to happen."
Everything went smoothly and now, they're a family of four.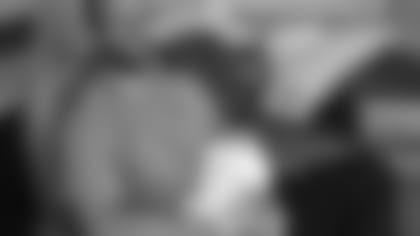 "It's very exciting. It's very humbling to see him finally and be able to hold him. You forget how fragile they are. It's awesome."
With three sacks and eight tackles for a loss, Hunt is at the top of his game, leading the NFL, and having the best season of his career. 
But at home, his wife in the real MVP.
"She's been such a trooper through this whole process," he said.
And they're grateful for the support they have from family, along with their football family. 
"Her mom is still here and her sister is coming in on Friday," he said. "She's trying to figure out how all of this is going to work with the season. But she has a lot of friends who are football wives and they have kids. She has a lot of friends here too, to help out and give her a hand if necessary."
She also has a little helper – who's so far undecided about his new gig as a big brother.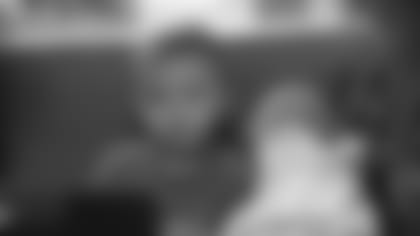 "He's a mama's boy, so he'll learn," Hunt said. "But so far, so good. We got out of the hospital today, so we'll see how today goes."
Just like football, they'll take it one day and one play at a time.
Congratulations to the Hunt family.
And welcome, Haegen, to the Colts family!