As the Colts finished practice on Saturday afternoon, dozens of military families watched from the sideline.
And when the whistle blew, the players walked up and down the line shaking hands, giving thanks, and signing autographs.
"We get a lot of, 'Thank you for your service.' But to have the players come out here and look you in the eye and mean it – it means a lot," said Major General David Coburn.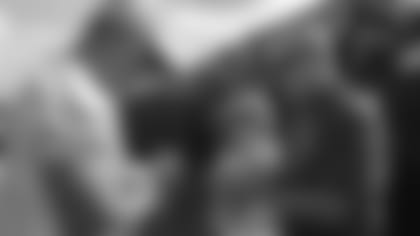 It's all about making up for lost time said Charles Ridings with the USO of Indiana.
"One of the cool things that the USO and the NFL do together is create memories for families," he said. "These kids and parents are going to have a wonderful time today and when one of those parents are separated from the children, they'll both be able to lean on this experience and reflect back and think, 'Man, that was just an awesome day.'"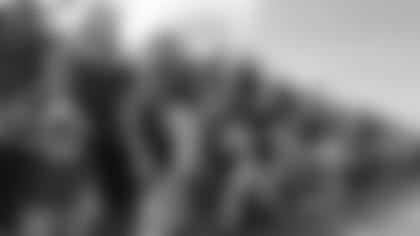 Defensive tackle Rakeem Nunez-Roches knows the sacrifices military families make all too well.
His wife Tyrielle, a nurse medic, couldn't make it to training camp because she was finishing up leadership training in Alcoa, Tennessee.
"My whole family is in some type of military," he said. "I've got cousins in the Army. I've got one overseas right now. My little cousin, she's in the Navy. My wife is in the Air Force and the one I call my father was in the Persian Gulf War."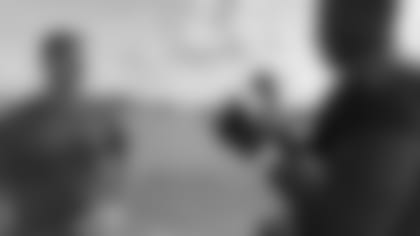 For Nunez- Roches, who was born in Belize and moved to the U.S. when he was 10, his military upbringing equipped him with skills to be successful in football and in life.
"Structure, discipline, punctuality," he said. "It helped me a lot, just understanding work ethic and how people talk to you – it taught me to have armadillo skin."
There are many similarities between football and the military, he said.
"It's all teamwork built, everybody is relying on another person to do their job."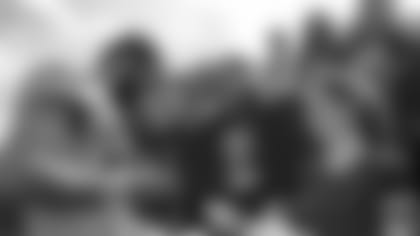 But there's also one glaring difference.
"They all have to come home safely," he said. "We're just trying to get the win."
So, he tries to pay it back whenever he can.
"Anytime I can do anything with the military, I always try to be a part of it – just to show them that I'm thankful for what they do."
Like many of his teammates, on Saturday, Nunez-Roches stayed on the field until the last football was signed.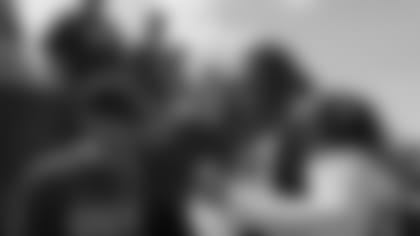 It was one day at Colts Camp – a salute to those who sacrifice so much.
But for the military members and their families, it was a show of gratitude that will last much longer.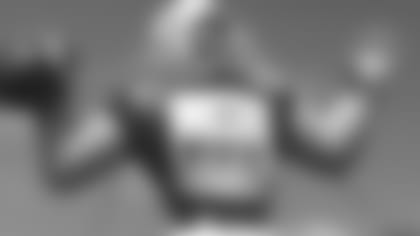 "It's humbling and it is so much appreciated. It shows recognition for why we sign on that dotted line," said Kristi Shaffer. "You don't do it to pay for your education. You don't do it to have a job. You do it for your fellow man and the United States of America – to lay down your life if you have to."
And for that, we can't say thank you enough.