Colts quarterback Andrew Luck teamed up with Riley Children's Health early on in his career. Together, they launched Change the Play, a program designed to help Hoosier kids become the quarterbacks of their own health.
"Riley does so many amazing things for this state," he said. "After bad things happen, they help out. They're really trying to make a concerted effort to get ahead of the game and teach some very valuable life lessons to kids. As we know, a life lesson really only sticks if it's fun. So, that's what we try to do with the Change the Play program and it's been six years now."
Kalie Thompson, a kindergarten teacher at Noble Crossing Elementary in Noblesville has had her students participate in Change the Play for years.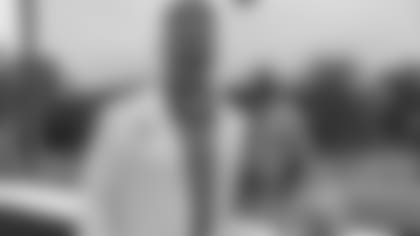 "We do it as a class," she said. "I tell the kids, 'We're not playing to win. We'll probably never win.'"
But she's bought into the program – and so have her kids.
"One went home and said she didn't want sugary cereal in the morning so she could have greater brain power at school. One doesn't bring juice in his lunchbox anymore because he says juice isn't as good as water. These are five and six year olds," she said. "I love teaching them this young because I feel like if they learn it young, it's going to stick with them through life."
And that's the idea – teach them young and make it fun.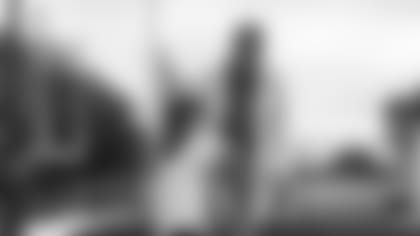 "We're really trying to encourage people to think about activity in new and different ways," said Dr. Paul Haut, Chief Operating Officer at Riley Children's Health. "Kids from across the state participated in this program in their schools every day through a video interactive opportunity and then they all submitted an essay and part of the contest was to create a game."
Thompson's class came up with a game called "Get Those Veggies." It involved throwing fruits and vegetables into a bucket while Andrew Luck tossed them back out. She submitted their idea and forgot about it until about a week ago.
"Mr. Haney, my principal, came up and said, 'Did you sign up for a contest?' And I said, 'No. I didn't sign up for anything.' He said, 'I got a message from a woman who knows Andrew Luck and she said you and Andrew Luck are joining together at the Children's Museum.' I said, 'What? Are you kidding me?' He called and set it up and that's how he told me I won."
The hardest part was sitting on the news for two weeks before she could tell her students.
"Andrew Luck made a video to show them, so we showed them a YouTube video where he said, 'Congratulations, kids and Miss Thompson' and that's when they realized he was talking to us. He said we get to come here and meet him and they were slamming their hands on the floor, they were rolling around, it was awesome," she said.
He led them out to the Colts field where they warmed up a little before playing a few rounds of Get Those Veggies.
"It was fun," he said. "One of the awesome parts of the Change the Play program is that I think it encourages kids to create their own games and have some fun and use their imagination."
Just like he used to do with his siblings.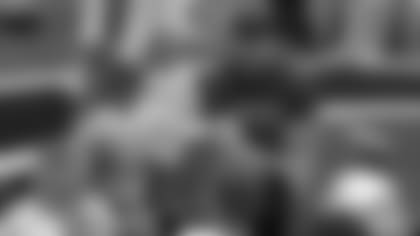 "It's not always about sports and it doesn't need to be competition," Luck said. "For me, it was going out and having fun. My sisters and I would go outside and make games up. We'd walk, we'd canoe, paddleboard, or my parents would go outside walking the dog."
Afterwards, he ran through some football drills with the kids, challenging them and cheering them on in a truly unique environment.
"We've been to a lot of schools and done a lot of awesome things and the Sports Legends Experience adds another element and dimension of fun to the program," he said.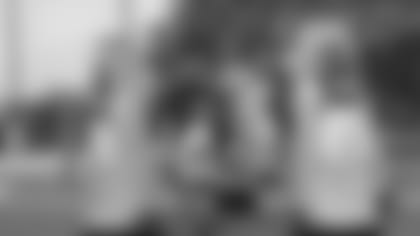 It's a place for families to come out and be active together surrounded by the likenesses of Indianapolis sports legends, including former Colts wide receiver Reggie Wayne – great reminders of the role models Hoosier kids have been blessed to have.
"I know that I looked up to Peyton Manning when I was a kid. And Wilma Rudolph, you're going to walk by her statue outside of the track and T.Y. Hilton is sitting over there," Luck said. "Sports can be the gift that keeps on giving."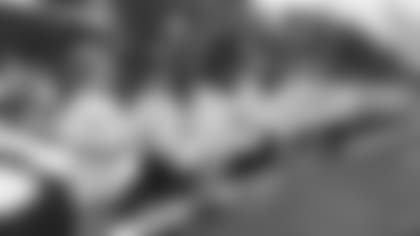 And whether it's on the field, at home, or in the classroom, Andrew Luck wants to empower kids to do the same.