College rivalries are alive and well in the Colts locker room.
"We've all got a lot of school pride here. Whenever our teams are doing well, there's a lot of trash talk," said Colts linebacker Zaire Franklin. "Nobody in this locker room would have liked me if we would have won that game."
Only his Syracuse Orange lost to the Clemson Tigers on Saturday 27-23.
On Monday, Franklin was wearing a Clemson shirt in the Colts locker room – much to the delight of wide receiver Deon Cain, a Clemson graduate.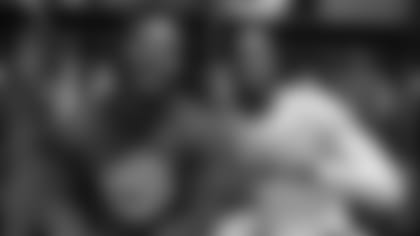 "I had that shirt on and I was like, 'Nah. I want him to wear it around.' I was like, 'You need to wear this.'"
A man of his word, Franklin begrudgingly put it on.
"We had a little friendly wager on it. A man law type of thing," he said. "I know he would have held up his end of the bargain as well."
So, how did it feel to rock the orange paw print 48 hours after the loss?
It's a rivalry that started last season – when Franklin and Cain were playing for their respective schools.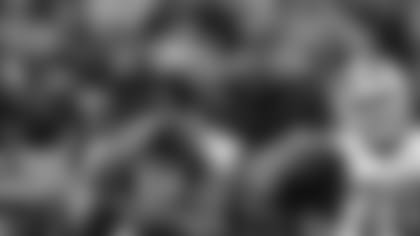 "Deon has been upset about the whole Clemson – Syracuse thing since we upset them last year," Franklin said.
"Clemson needed to get back on top of Syracuse because he felt a little confidence about last year. I'm not going to lie, it was a good game last year. They played us pretty well," said Cain. "But this year, we had to come out on top. And it was a good game. Syracuse played us very well. I was very impressed with those guys."
But he was more impressed with his guys.
"I'm proud of my boys," he said. "I couldn't be more excited for my guys."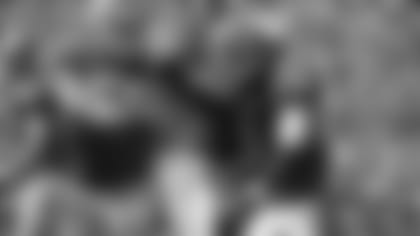 After a hard fought game, Franklin was just as proud of his guys.
"I talked to my boys back at 'Cuse. It was a tough game," he said. "There aren't any moral victories though, we don't give out moral victories. But I was proud of my boys, man."
Franklin sees some correlation between his college team and the Colts.
"Everybody has been writing us off. They don't really look at us as contenders and when we're competitive, they're surprised," he said. "It's just that confidence that we have, that assurance we have within the building that always exudes itself on Sundays. When we play, you can just see the confidence and swagger we play with."
Just like he did with his Syracuse teammates, he sees the Colts growing together through close games, big wins, and tough losses.
"We're a young team and as we continue to get more mature, we've just got to win those types of games," he said. "You see what it takes, the detail it takes that makes you push that much harder in practice – that much harder in meetings. We're all professionals, we're going to get better. We're going to get those wins."
Because no matter what team they cheer for on Saturday, they're all Colts on Sunday.