Growing up in Evansville, Indiana, Joey Elliott fell in love with sports. He played baseball and basketball. But one game was in his blood.
His dad, John, was a high school football coach at Evansville Reitz.
"Everyone always says, 'Who's your favorite team?' I grew up loving my dad's team. As a kid, that's the first thing you do - you grow up loving what your father does first. My dad didn't really have a team because he was always so entrenched in what he did on a day to day basis."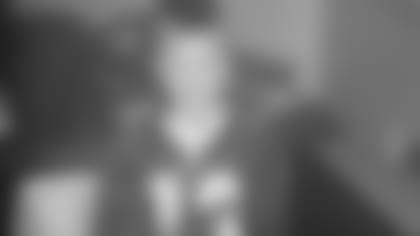 Football wasn't just a part of life - it was a way of life.
"I grew up going to Pancakes and Pigskins at IU with Bill Mallory and I've just always been around the game. It's never not been a part of what I've done," he said.
His first position was waterboy for his dad's team.
No matter what sport he played, he was always the guy with the ball in his hands. In baseball, he was the pitcher. In basketball, he was the point guard. In football, he was the quarterback.
"I was a backup my eighth grade year. I didn't even play. I sat on the bench. Which is weird, because that's what I was my whole career - a backup," he said. "I didn't know how to play any other position but throwing the football."
His best friend was the starting quarterback.
"My freshman year, they moved him to running back and he played linebacker and I played quarterback my freshman year. Sophomore year, I ended up being able to start varsity. We had a good year. I started thinking, 'Well, maybe I can do this longterm.'"
A dream he never dared to dream was beginning to look like a possibility.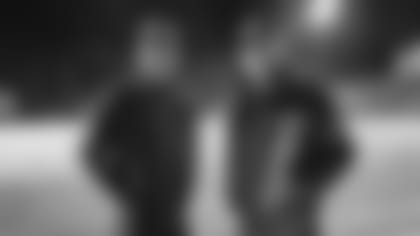 "My dad asked me, 'Do you want to play college football? Is that something you want to do?' And I was like, 'Yeah.' So after that, it was everything I had to do to get there - we started doing 6 AM workouts in the mornings before school."
Football and his future became a family affair.
"We had a highlight tape cut up of all my throws. I brought in VHS tapes and my stepmother would print labels at her office. I wrote a letter to every head coach saying who I am, what I am, what I do. I would sign every one of them by hand and we'd send them out in packets."
He went to football camps, as many as he could - IU, Purdue, Michigan State, Iowa, Northern Illinois, Indiana State - big schools, small schools, Division I, Division II. He just wanted to play college football.
"IU wasn't going to offer me. Purdue wasn't going to offer me. Nobody was going to offer me. I think they were just going to wait to see what happened."
His first offer came from an unlikely place.
"My first scholarship offer came from Bill Doba from Washington State University. His daughter married a basketball coach from Evansville, Indiana. This is how recruiting works - he was there on vacation visiting the head basketball coach for the other team who played against me and he told him he needed to take a look at me," he said. "He watched my tape in Evansville and he called me that next week. Washington State offered me and the next day, IU came in and offered, and then Purdue."
He chose Purdue. And after investing so much to help him get there, John Elliott made yet another sacrifice for his son.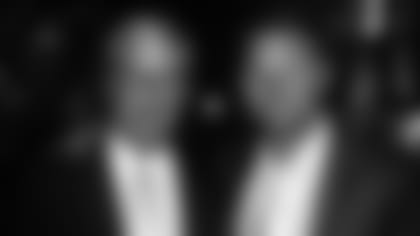 "He said, 'I want to watch you play and be at every game,' so he put his football career on hold," he said. "My dad basically gave up on his dream to help me fulfill mine at a time that was very important in my life."
When he got to Purdue, Elliott found himself in a familiar position. 
"I started at quarterback and ended up getting beaten out by Curtis Painter. I was thinking I would compete with Curtis in a year or two. Curtis gets the job, so that spring I'm basically a backup quarterback and I had to defend that position to be Curtis' backup every spring," he said. "I was Curtis' backup for 42 games straight. But it wasn't a competition. He was the better quarterback. He's an outstanding guy. He made me better every day."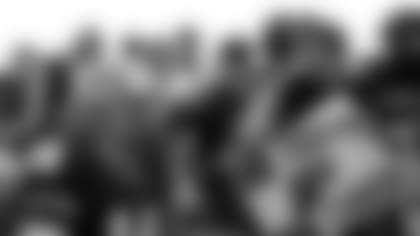 With his college career wrapping up, Elliott wondered if there was an opportunity for him to play professionally. He connected with an agent in Lafayette who helped him prepare. His phone rang a few times on draft day, but he didn't get an offer. He signed with the Eagles as an undrafted rookie and stayed on through OTAs.
With his future in doubt before training camp, Elliott went to California to work out with former Purdue quarterback Drew Brees.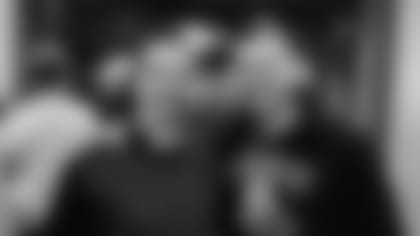 "I flew out there for two weeks, trained with Drew, worked out every day with him and Aaron Rodgers and a bunch of guys. I slept on some lady's couch I didn't even know. I flew back and I had a missed phone call from the CFL."
It left him with a tough decision.
"They said, 'You could play next week. In three days, you'll be dressing and playing in uniform.' I'm like, 'Do I wait or do I go?'"
He chose to go, flew to Canada the next day, and signed with the Winnipeg Blue Bombers as a fifth string quarterback.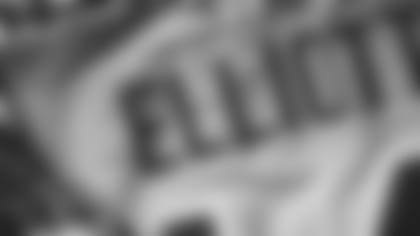 "I ended up starting two games as a rookie. I went from fifth string to starting two games and they wanted me to be there the next year," he said. "I signed a two-year deal. I thought I'd come back and maybe play some more games. I ended up playing week seven and tore my ACL in a contract year."
Knowing his playing career would eventually come to an end, Elliott spent every offseason back in the U.S. job shadowing college coaches and helping out with the CFL's free agent workout camps. 
And when his phone stopped ringing, he showed up at one of the camps as a player. 
"I have tape. I've played. Ideally, they'd be calling me, but they weren't," he said. "I'm out with my buddy on a Wednesday night. I said, 'Look, I'm buying a flight to go to Vegas on Saturday. It's the last tryout of the year for the BC Lions.' I said, 'I'll show up like a guy off the street and just throw and if they like me, they'll sign me.' I did it and they signed me after the workout."
He spent a year in Vancouver and got cut. He came home with a strong feeling that his playing career wasn't over yet - and he was right.  
"I still felt like I had more and I wanted to play," he said. "I went home and I was coaching high school football with my dad and then Ottawa calls. They had an injured backup quarterback."
He spent the season as a third string quarterback helping to mentor the younger guys. It was a role he enjoyed. And it opened the door to the next chapter in his professional career. 
"In my exit interview they said, 'Hey Joe, we're going to move on. We might bring you back, we might not. If we don't, are you open to scouting or coaching? We think you could be an asset on one side or the other.' And I said, 'Yeah. I'm open to both.'"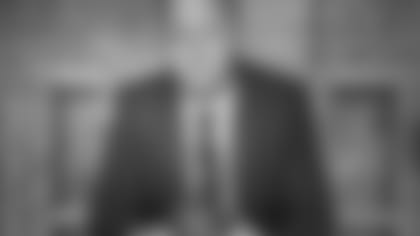 He took a scouting job with the Redblacks. They told him he could work from anywhere, so he settled down in Indy. 
"I chose Indianapolis because I knew the area. I had a connection to Purdue to use the film to write my reports. That helped me springboard my CFL scouting career."
He also settled down with his wife, Danielle.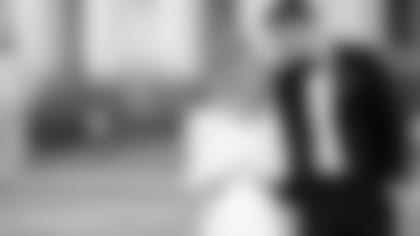 "She's always been there. She's been my backbone and someone I can lean on in tough times. She never wavered once. She's always believed in me and who I am as a person."
And the team she brought with her has been equally supportive.
"My wife's family, they're as steady as they come. They help out, we have two kiddos under two now. I'm very appreciative of them," he said. "Her dad has been a season ticket holder since the Colts moved here. He's a big supporter."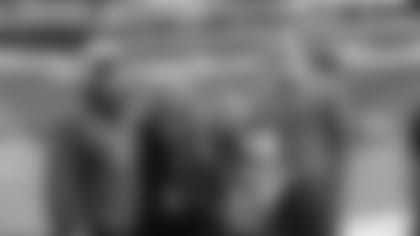 So naturally, when a position opened up with the Colts - he jumped on it. Now going into his fourth season, he's still taking it all in. 
"You've got to try to be a sponge in this business and learn as much as you can," he said. "I'm still trying to learn what our coaches want and what we want as a team. Chris (Ballard) has brought his vision and philosophy here. I'm still learning that. It's been good to learn from guys who come from different systems."
A pro scout who also scouts the CFL, for Elliott, it's an opportunity to take all of his football experience and put it to use.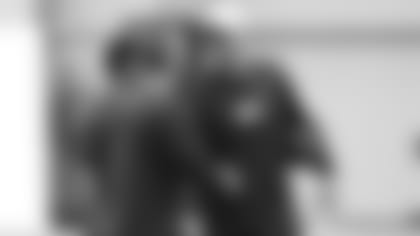 "Just talking with the coaches, just being able to talk football in general. You don't want to lose them and have them lose you. You want to have an engaging baseline of football Xs and Os and an IQ so you can communicate freely on different things we're trying to do with different players."
After chasing his dream to another country, Joey Elliott found a home with the team in his own backyard. 
"Raised in Evansville, it's kind of the middle of nowhere. I grew up liking the Colts, not loving the Colts. I'm able to raise my son here in Indianapolis and every morning he has a Colts hat on and every time he sees anything on TV that's football, he says 'football' and 'Colts.'"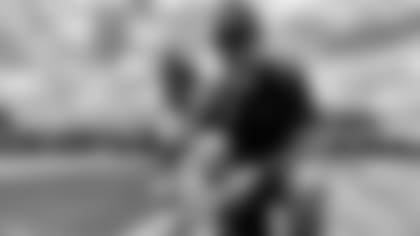 Now that he's a father, he appreciates the sacrifices made by his father even more.
Family is what got him into football. 
And family is what keeps him there.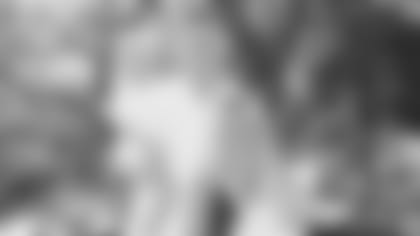 "Chris and Frank, they definitely influence that and they push that - to have a family atmosphere," he said. "That's why everyone works so hard in our industry, because you know that your family is very important. Like Chris says, we wouldn't be able to do what we do without our wives. Our wives allow us to work these hours and put in the time that we put in to try to do something bigger than football."
From backup quarterback to starter in the CFL, Joey Elliott couldn't be more grateful - for the game he loves, the journey it's taken him on, and the people who've supported him every step of the way.