They sat shoulder-to-shoulder overlooking the field at Lucas Oil Stadium on Sunday. They were mostly in awe, just taking it all in.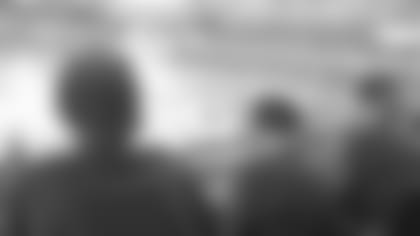 "It's almost fit for a baseball game," said Richard.
"I can't believe all the things going on," said Al.
"There's a lot of people here, that's all I know," said Bob.
When the National Anthem was about to begin, they took off their hats, hoisted themselves out of their wheelchairs, and stood in salute.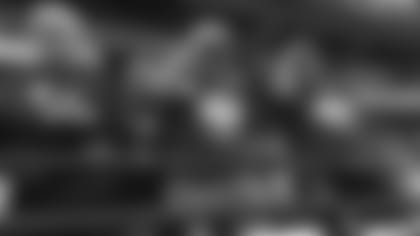 Three men, all brothers, all in their 90s, and all decorated war heroes.
"Uncle Bob went in first," said Don Scheumann. "He was wounded at Normandy by a sniper. About 4:00 or 4:30 in the morning, he bent over to get a cup of coffee and a guy shot him. Luckily he was doing that, or else he would have got it right through the heart."
After recovering, Bob requested to go back with the 83rd Artillery Division, the Ohio Thunderbolts, as they were going into the Battle of the Bulge and earned a Purple Heart for his service.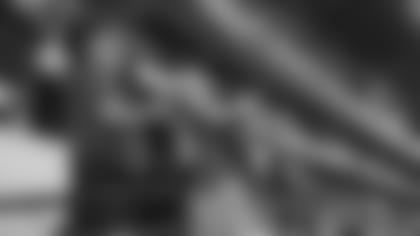 "My dad (Richard) went in after Uncle Bob. He was trained to work with mules because in World War II, a lot of the transportation in the mountains was done by mules."
Richard ended up driving a truck in Italy with the 10th Mountain Artillery Division.
"He would take mortars, bombs, up to the front line along with some food and supplies and then the gruesome part is, when he would return to camp, they would load his truck with the dead bodies that he had to bring back."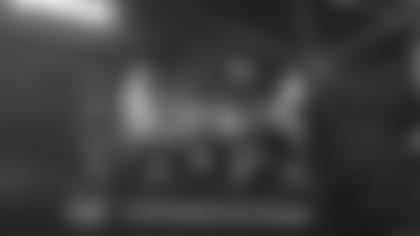 And then there's the baby, Al.
"He's only 90. He's the young one. He was drafted into Korea," said Don. "He was in the 5th Artillery and they would be substitutes. When one group was depleted, they would go in and reinforce them."
The Scheumann brothers grew up on a farm outside of Fort Wayne in Hoagland, Indiana. All three are still in the area and still living on their own.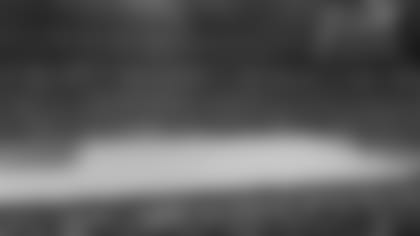 "Two weeks ago today, we were in Hoagland celebrating Uncle Al's 90th birthday and I had my Colts shirt on and he pointed at the horseshoe and said, 'I've always wanted to go to a game.'"
And Don made it his personal mission.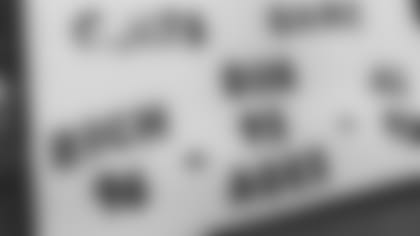 "I started calling someone I know and then a week ago, we were back up there for Aunt Helen's 90thbirthday and I told all three of them, 'We're going to the Colts game next week.'"
Identified by signs, pins, and American flags, the Scheumann brothers had fans of their own at the game, with people stopping by to wish them well, shake their hands, and thank them for their service.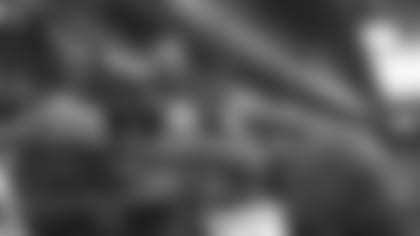 "It's been more amazing than I could ever imagine. People coming up and congratulating them and wanting to take pictures, they have just been overwhelmed about how the reception has been here," said Don. "You know, that generation was pretty shy about serving. They hardly ever spoke about it. And they are just thrilled."
Colts fans come to Lucas Oil Stadium to see greatness on the field.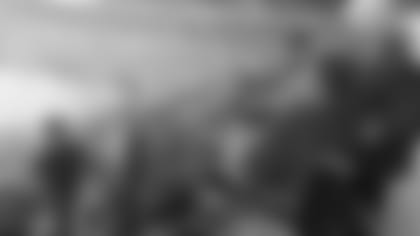 But greatness is sometimes right next to them in the stands.