"I just want everybody to turn around and look at the children behind us because that's what this was all done for," said Karen Blackburn with Kinetico. "You guys are so important. All this was for you."
"Thank you!" the kids sang out in chorus.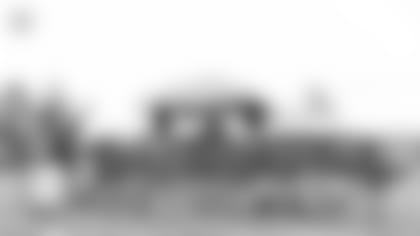 "What we love about this project is that these playground builds are community assets forever. They don't ever go anywhere – the community can enjoy it forever, for as long as it's here," said Terina Perry with Lucas Oil Products.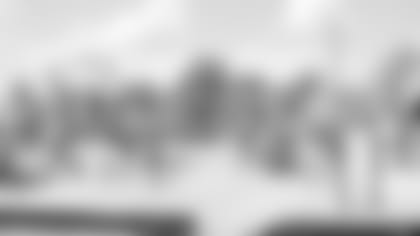 For the 10th consecutive year, the Colts and their team constructed a playground in a day. It was an appropriate way to spend a Community Tuesday and celebrate 10 years of the NFL's Play 60 initiative.
"For the past decade, NFL Play 60 has been an important tool in ensuring that youth get the recommended amount of daily physical activity. It's important that young fans understand the benefits of exercise and have the resources to build a foundation for a lifetime of good health," said NFL Commissioner Roger Goodell.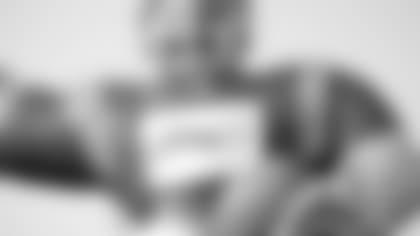 Now, the Gateway community has some new resources to help build healthy habits for life.
Kevin McMahan, principal at Jonathan Jennings Elementary, wasn't afraid to roll up his sleeves and get to work – in a shirt and tie.
"It's unbelievable. It really is," he said. "To think that all of this happened in just a few short weeks, it just blows my mind. This is what I've been wanting for years and just like that, they made it come true."
Along with a playground and outdoor classroom, the Colts used funds from the Colts Foundation, raised through the team's 50/50 game day raffle, to construct a quarter mile track around the back of the school's 10 acre lot.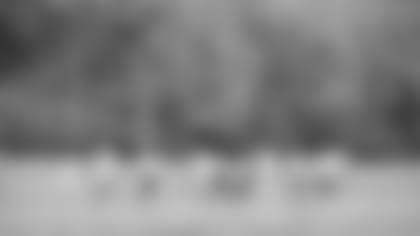 "We have a great running team," said McMahan. "They come at least twice a week first thing in the morning, they run over a mile each day, they represent our school in various 5Ks around the state, and they've gotten some national attention through Monumental Marathon."
On Tuesday afternoon, the runners took a ceremonious first lap around the new track with Colts players and community members watching and cheering them on.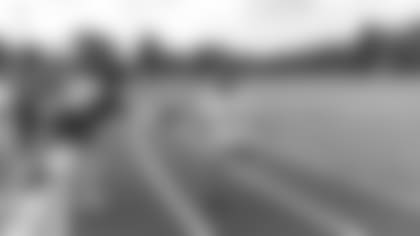 "It's just amazing what we can do so quickly if we all just work together. I think it just brings out the best in all of us," said safety Darius Butler. "That's how progress works, less talking and arguing and more people just getting to work together."
"Right now in our world, unity is a big thing," said linebacker Anthony Walker. "No matter how small the task is or who it's for, many people of all races and backgrounds coming together is definitely a great cause."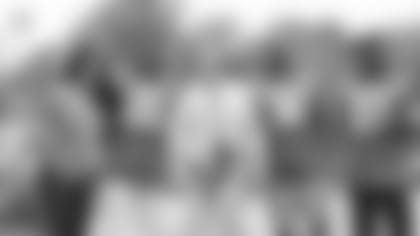 Now that the school and playground are both handicapped accessible means Jonathan Jennings Elementary can bring more people together than ever before.
"It means a lot, not only to our students but the community," said McMahan.
Colts safety Matthias Farley arrived in Indianapolis just before last year's playground build.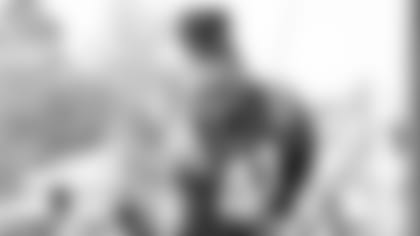 "I think I got in on a Sunday and I was here on a Tuesday."
Since then, he's rarely missed an opportunity to give back. On Tuesday, he worked side by side with his teammates, Colts employees, partners, and members of the community.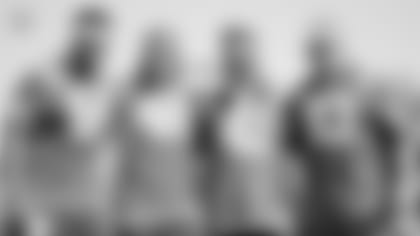 "For me personally, it helps keep everything in check," he said. "There are a lot of things going on and something as simple as coming out for a couple hours and doing some manual labor can really change a lot of kids' lives."
It's what Farley calls as the "Colture" in Indianapolis.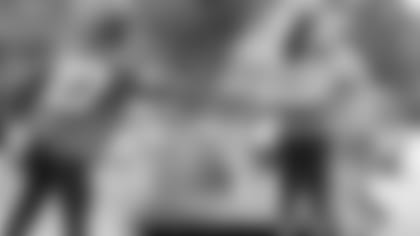 Former Colts defensive lineman Chukie Nwokorie hasn't played football in more than a decade, but he's still giving back.
Just like Colts players Darius Butler, Matthias Farley, Nate Hairston, Joey Mbu, Luke Rhodes, Jabaal Sheard, and Anthony Walker, it was gratitude and a sense of purpose that brought him out.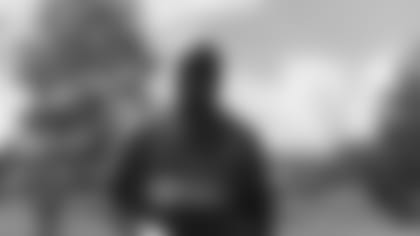 "The city gave so much to me and this is my way of giving back," Nwokorie said. "It's an opportunity for me to get out and help others."
Linebacker Jabaal Sheard may be new to the Colts, but he's not new to the playground build – or giving back.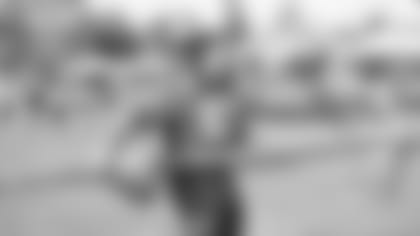 "This is my seventh year doing it. I like this event," he said. "You're building something for kids to do – keep them out of trouble, let them go out and burn some energy. I have a little one myself, so I know a lot about trying to get those kids to burn a little energy."
Ten years ago, the NFL embarked on a mission – to get kids to Play 60 every day.
Thanks to the Colts and their partners, Lucas Oil Products, Ingredion Incorporated, Indiana Farm Bureau Insurance, Indianapolis Power & Light Company, Kinetico, Republic Services, Rebuilding Together Indianapolis, and Sinclair Recreation, hundreds of kids have a safe new place to get their 60 minutes of activity every day.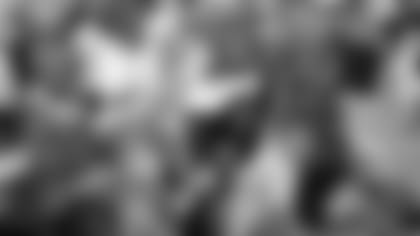 Ten years, 10 playgrounds, and thousands of kids – the NFL, the Colts, and their community partners are changing the health of America – one kid at a time.