It was January 21, 2007, the fourth quarter of the AFC Championship Game at the RCA Dome in Indianapolis.
After miraculously working their way back from a 21-3 deficit, the Colts took the lead for the first time in the game. Up 38 – 34 on the New England Patriots and with 24 seconds on the clock, Tom Brady had the ball at mid-field.
With a trip to Super Bowl XLI hanging in the balance, Brady took the snap, looked around, set up and threw to his receiver. But Colts cornerback Marlin Jackson was onto him. Perfectly timed, he cut the route and intercepted the ball.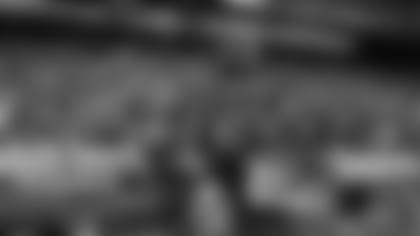 It was the catch that made history.
It sent the Indianapolis Colts on to Super Bowl victory, sealed the fate of a franchise, and changed the landscape of a city.
"We all had a moment," said Jackson. "If you watched that moment, that time, that football game, Bob Lamey makes the call, 'Marlin's got it!' you felt the joy and elation that went through my body from making the play."
It was special then. And ten years later, it's just as special.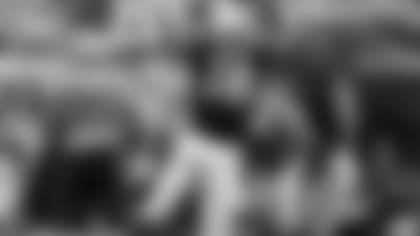 "Even in that moment after, I understood that would be something that would live forever," Jackson said. "In making that run, especially with guys like Peyton Manning, Reggie Wayne, Dwight Freeney, all these huge names, Hall of Fame caliber players that you were able to make a moment with them in time through preparation and hard work."
And while it's easy to look back on that game and that moment as fate, magic, or destiny in the making – the truth is much more grounded.
Speaking to guests at SportsWorld's Choose to Win banquet last year, Jackson and his former teammates reflected on that game, that play, and how it all came to be.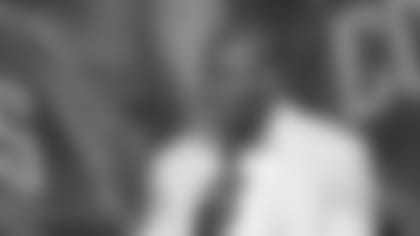 It started, he said, with preparation.
"It was my film study that allowed me to put myself in the position to recognize the formation, to recognize what could possibly come out of it in that moment, and then make that great, I guess, cognitive decision to actually jump a route. And that's what happened," he said.
But, said teammate and defensive captain Gary Brackett, it actually started long before that.
"What's funny," he said, "When we talk about hard work, you just saw the success."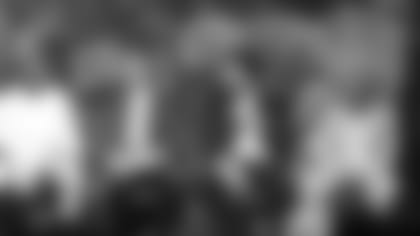 "We were all shocked because he usually dropped the ball in practice," joked tight end Ben Utecht.
"Marlin wasn't always known for his hands," said Brackett.
But he was willing to work hard in ways he never had.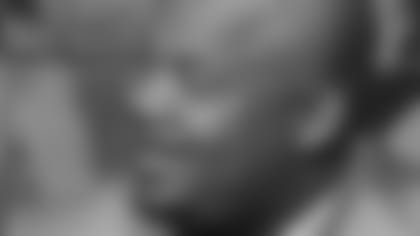 "Coach Frazier, he brought in the JUGS machine. The defense before, we never were on the JUGS machine," Brackett said. "We were like, 'That ball is coming out too fast. I'll hurt my hands.' But we spent countless hours on that JUGS machine – before practice, during practice, and at the end of the game. And we were so diligent about the work we put in on the JUGS machine. So when he caught the pass, even myself, I didn't have great hands either – but the confidence you gain because of that hard work…"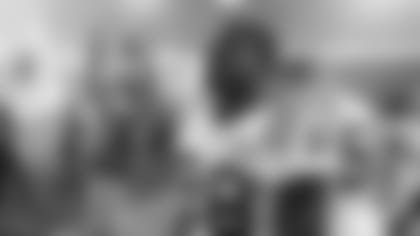 "No one noticed how many hours he spent on that JUGS machine, how many fingers were bent back, how tough that was. Even in the cold he did the JUGS machine, so how painful that was catching those footballs and how that all calculated into that one moment that will go down as one of the best moves in Colts' history."
"That's the real lesson right there," said Jackson. "Is that there's a process to success. It doesn't just happen by showing up. You have to put in the work beforehand to prepare yourself to succeed when the moment presents itself."
A decade later, it's still one of the greatest moments in Indianapolis sports history.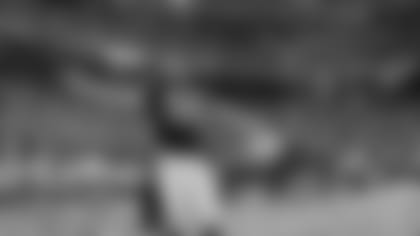 The catch. That moment. Those words.
But it all started in the Colts practice facility.