 ](http://careyindiana.com)
INDIANAPOLIS – Readers of Colts.com may submit questions during the week and have a chance to have them answered during the middle of each week.  **Submit your question here**. 
Here are responses to some of the questions received recently.  We thank you for your interest in the Colts.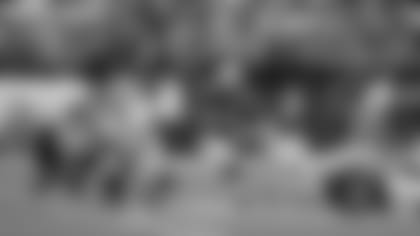 LANCE S. (from Riverside, CA) At this point in the season what are the team's goals on the defensive side of the ball, and does the addition of Trent Richardson give the team a different view of themselves?
A:  The goals on both sides of the ball have not changed.  We want to run the ball and stop the run.  Very basic and though Monday Night was not the best effort, we've been pretty good so far.  The line is holding its own, and our linebackers have had pretty good production (but we missed Jerrell Freeman for most of the San Diego game).  The secondary has been intact for every game other than LaRon Landry.  Largely, this is what we've wanted.  The scoring defense is good (11th in the NFL) and takeaways are coming at a better rate than last year.  The second year in the 3-4 scheme and the addition of veteran free agents have helped.  We have had a solid start to the season rushing, other than the direction of Monday night's game getting away from us.  Trent will give us the power we want, and it was tough to lose Vick Ballard and Ahmad Bradshaw.  Andrew Luck's completion percentage is up, and we're protecting the ball.  Through six games, we're doing what we set out to do.  Last Monday's performance was not to the level we wished.  That can happen in this league, and I think we can overcome a game that did not play out as we intended.
GUS B. (from Mexico City, Mexico) I've been a faithful fan since 1998.  I'm worried about our team.  What's up with all the injuries?  I know it is a part of the game, nevertheless several starters are out and it's not even mid-season.  I wonder if there's something going on that's been taking a toll on players, general health making them susceptible to injuries.  I hope they recover well and promptly.
A:  There is nothing untoward going on, just the rough nature of the game.  Losing four players on offense for the season is very tough, but nothing happened in any case that cannot happen at any time.  Hopefully, we have come through the worst of it because a number of guys have been down.  As far as our conditioning process, I can assure you we are on-point with what we need to be doing.
ROSS D. (from Murfreesboro, TN) When will we see Montori Hughes be on the active roster for a Sunday?  Go Colts.
A:  Montori is coming along like most rookies do.  I hope we see him contribute during the season, too, but the growing process is there for him like all others.  He has been inactive for every game so far.  It could change, but hopefully not to another player's detriment.  Part of what is factoring in for his playing time is the number of veteran free agents we added on the line.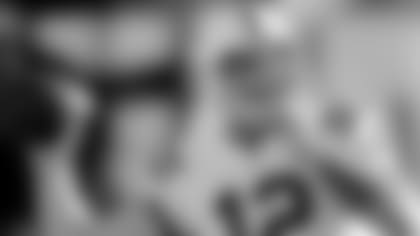 A. C. (from Richmond, IN) Five straight slow starts.  Think maybe we should up the tempo on offense early?
A:  If there were a snap decision that could jumpstart it, we'd do it.  It was an emphasis point in practice prior to the San Diego game, and Pep Hamilton said it was important to put players in positions early to succeed.  The Jacksonville and Seattle games were slower starts than we wanted.  We opened with a scoring drive at San Diego, but did not sustain much after that.  We'll look at what can be fixed.  What hurt Monday was the lack of consistent yardage on first and second downs.  Those led to third-down distances that were tough to convert.  I don't think it's as much of a problem as people think, but we have work to do.   
DAVID W. (from Florence, SC) I know every roster move has its reasons, but I was wondering if you could shed some light on the team's decision to release Kerwynn Williams and sign a RB from the Bengals practice squad?  Was Williams not showing any signs of becoming what the coaches hoped he would?  Whatever the reasoning I trust the management.  Go Colts!
A:  I appreciate you asking about Kerwynn Williams, but I don't have anything for you.  In most personnel situations there never is much discussion about departures.  I think Kerwynn is a bright guy and a positive person, and I look for him to make a push somewhere.  Maybe it's here at some point.  As for now, we have "Boom" Herron on board, and he seems to fit very much what we are doing.  Not every player on roster comes directly to us.  Sometimes you get them like we did with Herron because he was scouted coming out of college but went elsewhere to start his career.  Personnel types keep meticulous records, and they show up in acquisitions like this one.  I wouldn't put anything negative on the move with Kerwynn.  Have faith.  Our guys make the decisions they feel are best in fielding the best 53 players.
DEVON K. (from Indianapolis) I love the direction the team is going in and love the balance.  I understand I can't do a better job than Chuck Pagano, but I really want to know why Donald Brown isn't getting the ball enough.  He is putting up great numbers and is running great.  I'm not asking that he starts necessarily, just gets more chances.  If you could answer why this isn't happening I'd appreciate it!  Thanks!**
A:  We will have a multiple-back approach like we've wanted all season, and Donald will get his looks.  Certainly our dynamics have changed in six games by losing Vick Ballard and Ahmad Bradshaw and acquiring Trent Richardson.  Donald does factor in, though Trent has been getting a heavier load.  They both have roles and both present a different challenge for defenses.  We have 10 more games and there are many ways Donald will contribute.
BRETT R. (from Los Angeles, CA) I LOVE the old Colts primary logo from 61-78.  I've noticed over the last couple of years that there has been more and more merchandise with it featured.  Is there any chance of it being restored as the primary logo? (Obviously, no uniform change.)**
A:  The primary logo is the horseshoe, which moved from the back to the side of the helmet in 1957.  What you are referring to as the "primary" logo, I'm not sure of.  If you are referring to the horse figure with the ball and helmet, that was used many years ago and again is having a bit of time in the sun.  Other than that, I'm not sure what you mean.  It is fun to see things used from the past.  It does evoke good memories like you said.  If I've misinterpreted your question, please explain it again.  As for the main logo itself, it is one of the most iconic ever in any sport.
ROLANDO G. (from Saltillo, Mexico) I wish to know what happened with the Colts' acquisitions of LaRon Landry and Ahmad Bradshaw.  They are supposed to be reinforcements, one is out and one is not playing.  Are they good transactions?
A:  Getting both LaRon and Ahmad are very good transactions.  Ahmad's injury was something that could not have been predicted.  LaRon hopefully returns soon.  We all saw the impact both had on the field.  Hopefully Ahmad gets the medical work done to get back on the field.  LaRon should be back in the near future.  We need his contributions.
KEITH S. (from Lawrence, MA) Daniel Adongo looks to be a great future starter for the Colts. I've been worried that another team might potentially steal him off the practice squad.  If another team attempted to add Adongo to their active roster, are the Colts given the opportunity to move him to their active roster to avoid losing him?**
A:  A player on the practice squad is in essence still a free agent.  He may sign with any other club at any time provided that it is on their 53-man roster and not their practice squad.  There are also rules in place that prevent a player from signing with the club's next opponent after the six-day preceding the game.  Typically what happens in these cases is an agent would be contacted by another club expressing their desire to sign him.  That agent usually would then notify the current club and discussions would take place on whether the player would leave for the other club, remain on the practice squad (sometimes with a pay increase), or be elevated to the 53-man roster if the current club gives him that option.  Sometimes the roster situation prevents the elevation as promoting this player causes a chain reaction in that you would have to create a roster spot by cutting another player.  The decision to leave for another club rests solely on the player and his representative.  He may decline the offer if he chooses to do so.  I hope this answers your question, and Daniel certainly is an intriguing prospect.  He seems very comfortable here.  Thanks for a great question.  This is one big reason the mailbag exists.  Feel free to ask operational questions like this any time.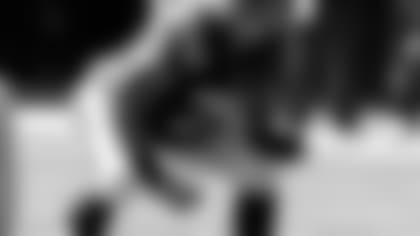 CRAIG E. (from New Castle, IN) I have been a fan ever since I was old enough to comprehend the game, and I understand your belief that Samson Satele is helping the team, but facts point to with him in at center Andrew Luck takes more hits.  With Mike McGlynn at center, Luck was not under as much pressure at all.  The O-line needed work and when Satele went down they stepped up.  I believe they should've gone with McGlynn and Jeff Linkenbach because they have out-performed the line with Satele in.
A:  You're entitled to your opinion, and I'm glad you felt compelled to send it.  You are not alone.  That's one reason why the mailbag exists.  I know our coaches and personnel staff makes the decisions they feel are best (they have a lot riding on it), and let's hope we keep all these guys healthy for the remaining 10 games.  Keep it up yourself.  We need all the good fans like you that we can get.
MYLES L. (from Richmond, IN) Concerning the Colts trade of Caesar Rayford to the Cowboys, do you have any information on the compensation we get for the amount of time he has been on the field for them?
A:  I don't have anything on that yet, and likely none of that will be determined until the season ends.  At whatever time the information is available, I'll pass it along. 
KYLE H. (from Fort Wayne, IN) I just wondered if you had any updates on the recoveries of Vick Ballard, Ahmad Bradshaw, Dwayne Allen and Donald Thomas.  I sure hated seeing those guys go down for the season so I hope they make a quick but most importantly a full recovery.  Thanks!
A:  All but Ahmad have had the medical work done to address their injuries.  I have seen Dwayne and Vick recently, and both look good.  I do not have any information on when Ahmad will have his surgery done.  Donald has been around the building, too, but I have not seen him.  I know they all appreciate your concern.  If there is a time I can provide more on Ahmad, I will.
REX N. (from Cleveland, OH) It has been less than six months since the draft and only G-Hugh Thornton has been able to make an impact.  Bjoern Werner was in a road to make it too but got an injury.  The rest of the draft class was critically low.  Khaled Holmes plays really few games.  Montori Hughes made the team trade a pick to get him and has been inactive every week.  John Boyett is off the team and will probably never come back.  Kerwynn Williams is in San Diego and Justice Cunningham is on the practice squad.  Would you call the draft class poor?  Why was Kavell Conner inactive for the San Diego game and Kelvin Sheppard is active?  I don't get it.**
A:  The key is what you said, it has been less than six months.  In the second year of the program, I don't think you're looking for the same level of draft class contributions as you saw last year.  If you're measuring things off 2012, it's probably not the best barometer.  Also the team shopped heavily in free agency to get components to win right now.  I think we're looking for rookies to contribute as they can (and we expect them to), but the team was more set heading into this year than 2012.  I think you will see solid contributions in time from our top four picks.  Justice Cunningham is a good prospect, too.  I'd avoid making any rash decisions at this point.  As for Conner being out at San Diego, that was a healthy deactivation.  I don't know why either.  Kelvin did play a great deal and had a sack.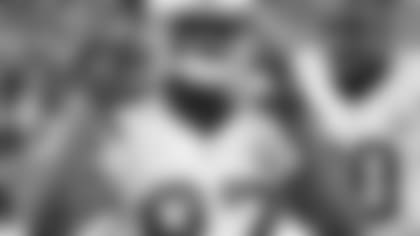 LEVI F. (from Grand Ridge, FL) How did we lose that game?  I'll tell you how, we started way too slow, and that's only part of it.  I think we were playing way too conservative.  We need to take some shots down the field.  I hope we do better next week, but it (doesn't) look promising.  Congrats to Reggie Wayne for hitting the 1,000 reception mark.
A:  Thanks for expressing your emotion (and I did edit some of your comments because of your self-admitted passion).  It was a difficult game for us all to ingest.  After the first drive, we did not help ourselves offensively, and the defense was not able to consistently get the Chargers off the field after forcing two early punts.  The third down conversions in the first half were a big issue, one we hadn't really experienced this year.  Some dropped passes didn't help (two were shots down the field).  It's a matter of execution with the effort.  We'll take our vertical shots before it's over, but Monday was not a night we'll remember with any warmth.  For all the winning Reggie has been a part of, I know he'd prefer a win to the milestone, and it would have been good to have the two happen in the same game.      
CURT H. (from New Castle, IN) The big-stage lights were just too much (Monday) for the offense, defense, and coaches!  At what point do other tight ends start getting opportunities?  Please pass on this information, the shortest distance to one yard is straight ahead, not 10 yards sideways.
A:  It was not a matter of a big stage since we play on one every week.  It was a matter of playing smartly in addition to effort.  Coby expressed disappointment and frustration with his dropped pass.  He can be a valuable component, and he was not alone in wishing he had played better.  We will have better days.  I'll relay your point-to-point advice.
M. P. (from Charlotte, NC) I must say that Monday Night game was terrible.  I saw no defensive pressure, which makes our defense as a whole look very suspect.  Our wide outs made Andrew Luck look bad.  When is the coaching going to realize that they need to unleash Luck and beef up this defense?  If this is how things are now, I guess they can't wait to get torn up by Denver.  Just terrible.  Wake up defense!
A:  Your comments reflect a number of our fans.  What you are feeling is even greater in our building.  We did not play well enough in many phases to get what we wanted accomplished.  We'll fix our problems and move on.  I'm not sugar-coating.  There are things to fix. 
BOB B. (from Deltona, FL) Can Coby Fleener catch a perfectly well-thrown ball when he's wide open?  Who is number 54 and what is he doing on the field?  How can a team who has won three in a row and has beaten two top teams play so terrible against a team that lost to Oakland and had five turnovers?
A:  You can see my comments above regarding Coby.  I think he will bounce back for us.  We had Jerrell Freeman go out with a concussion, and Mario Harvey (#54) was asked to do what he could in a pinch.  It can be a challenge to be thrust into that situation.  As for a team that has beaten San Francisco and Seattle, we have the ability to compete every time we play.  San Diego, for whatever reason, has been a tough place and matchup for us.  (I wish I could explain/change that because I've been through some tough losses to them over the years.)  With two 6-0 teams in their division, Monday Night was clutch for them.  That's not an excuse.  We do have to play better.  No one knows that better than us.
ROB E. (from Ocala, FL) What a critical game to lose against the Chargers, especially with the Broncos coming up.  (I) didn't like the defensive schemes at all with the linebackers on Danny Woodhead and Antonio Gates.  We still may be leading the division after week seven, so there is hope!  I have been noticing Greg Toler, Mike McGlynn and Samson Satele getting beat and abused the last couple games, any chance of a change coming soon?  It looks like from the posts/blogs a majority of the fans agree, too.**
A:  It was a tough loss, and we've dropped two in the conference now.  Those can come back to hurt.  San Diego had a good plan against us.  Philip Rivers directed a big game and got matchups that he liked.  We also need to tighten up on the run.  Disappointment internally and with our fans is very palpable.  We're still leading the division and have a lot ahead of us.  As for opinions on our personnel, yes, we hear them.  We'll do what we think is best.
DAVID L. (from Vermont) (I) don't get a chance to view Colts football live on TV and it was a little disappointing.  The poor play can be corrected, but I thought we had developed a different attitude about playing the game, a more aggressive attitude. My question is how many other Colts fans thought the same thing and how many were yelling at the TV like I was when we punted in the third quarter with the ball on the Chargers' 40, fourth-and-short in the need of points and our defense only stopping them when they got into the red zone.  If we didn't make it, the Chargers would get the ball on the 40 and take less time off the clock to get to the red zone. Teams that win championships take chances and don't punt when on the other team's 40-yard line.
A:  Chuck Pagano said after the game he thought the situation merited punting, but that other options were considered.  He's paid to make those tough calls, and I have no problem with it.  A stop in that situation in a seven-point game is a big thing.  We do have an aggressive attitude and it has shown up in our play this year, but decisions like this still are a measured matter.  It was not a night where things added up for the team, but that one play was not as damaging as others. 
BOB M. (from Milwaukee, WI) I bet the in-box started filling up late Monday night. Everyone's disappointed, the team included.  Here's a thought, even Secretariat lost a few.  After one such loss his jockey was asked, 'What happened?' The jockey replied, 'He just didn't feel like running today.'  Hard to explain for horses and humans.
A:  You are correct on the disappointment.  Our preparation was not an issue.  We just did not play to our ability, but we had the heart to play.  You have to credit San Diego for some of that.  There are setbacks in this league.  They happen weekly to 16 teams.  It will not dampen our spirit.  Seeing how we've responded before, I'm sure it will strengthen our resolve.  Every game just counts once.  Yes, 5-1 would be nice, as would a two-game division lead.  That's not the situation, so we'll just go back to what has gotten us here.  I don't want that to sound as rationalization.  It's just reality, and we have 10 games to go.  We have been good enough to win four times.  Following our process has been the method when we've lost.  And, yes, the in-box has been active. 
CHRIS M. (from Sioux Falls, SD) After the performance on Monday Night, what are the Colts doing in the secondary to get ready for a very high-powered offense?  I'm not impressed with Delano Howell or Greg Toler.  Maybe I feel this way because of the performance on Monday, but I was disgusted by how the game was played.  Also does Coach Pagano have a remedy for the drop passes?  When is LaRon Landry coming back?  Really want some answers because I wanted to cry Monday Night.  Thanks.
A:  It sounds boring to say we just need to play better, but that's what it takes.  We've been good enough to get to 4-2.  People like you are emotionally invested in us, and that's how we want it.  We just have to make necessary corrections, practice like the coaches instruct and do what we do, but do it better.  It sounds like what Tony Dungy would say.  I know Chuck Pagano and the staff have our guys pointed the right way.  Work starts today, and we aim to be better – that includes hanging onto the ball.  Hopefully LaRon is back this week, and keep a calm head about you.  Thanks for caring.
BRYAN D. (from Indianapolis) Silly question, but since Lawrence Guy was waived and picked up by San Diego, how much would that factor into the Colts' loss, especially a team picking up a guy for whom they are about to play?  San Diego probably had a great time going over the Colts' playbook from Guy.
A:  Not a silly question and not to denigrate Lawrence and his aptitude, but I don't think it factored in very much if at all.  Of the reasons we did not win, I don't think that was anything on which to dwell.  We just needed to play better, and I hope he has a great stay with them or in this league.