 ](http://careyindiana.com)
INDIANAPOLIS – Readers of Colts.com may submit questions during the week and have a chance to have them answered during the middle of each week.  **Submit your question here**.  Here are responses to some of the questions received recently.  We thank you for your interest in the Colts.
BOB B. (from Deltona, FL) I see the Colts signed a huge lineman named Jack Breckner.  Would they consider moving Anthony Costanzo to RG, Breckner to LT and (put Donald) Thomas at his normal position of RG?  Just a thought.  I'd give Samson Satele and Mike McGlynn their walking papers.  Josh Logan and Alex Mack would look great in Colts uniforms, seeing those two want out of Cleveland.
A:  Breckner is a big, physical prospect, but why would you want to move Anthony Castonzo from a position he plays quite well?  Doing anything along those lines would not better us as a team, in my opinion.  We were bookended at tackle last year with Anthony and Gosder Cherilus.  I don't think you want to mess with that situation.  I wouldn't.  I think Donald would be fine where he is, and your thoughts on Samson and Mike are noted.  They are shared by other observers, and we'll see if it matches our thinking.  Ryan Grigson said at the combine the plans are in place this year for the line, but he did not reveal the plans.  We'll have to wait until March it looks like.  Jack should come in, listen to his position coaches, develop his multi-position skills and try to become as indispensable as possible.  That's the best tack for young players.  There should be some good battles going on in camp after instruction this spring.   
MICHAEL L. (from Columbus, IN) I love the Colts, but why are they taking so long to do anything?  Other teams are not waiting.  What is the hold up?**
A:  We are going about our business in a quiet way, and that's the best thing to do this time of year.  We have not lost anybody.  We have done a good bit, if not all, of our season-ending internal review, and I'm sure our plans largely are in place.  Just because we're not making headlines does not mean we're sitting still.  A good bit of what we do is with an eye toward some of our key veteran free agents.  We also have to take into account players beyond this year who will need attention paid to new contracts.  I understand the eagerness of fans, but we will move appropriately in due time.  Thanks for your rabid nature, but just stay calm.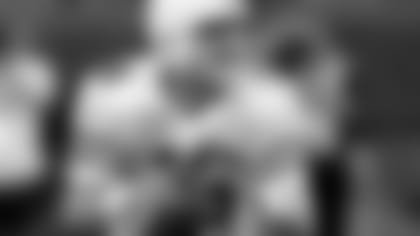 DAVE N. (from Atlanta, GA) How about an alternative uniform in 2015 for a couple games using the gray and blue?  We see (that) on the sidelines and headwear?  I'm thinking gray tops, bottoms and helmet with the bucking Colt.  Give us a gray outfit one game.  How about we call it a storm?  I dig it.  You make this happen for us.  You have the clout, and we could sell more jerseys!
A:  Congrats on the first uniform question of the year.  It triggered a memory of how many we had last year.  I will give you style points on your idea.  You weren't shy, but I must say I do not share your sentiment on an alternative look, even one more moderate.  It is interesting to hear what fans think, but we took gray out of our jerseys and pants in 1988 and have stayed purely blue and white with the uniforms.  While there was some gray last year in winter apparel accessories, I don't see a departure from our uniform style, nor do I think it would be good.  Basically, I think it would be a one-person committee on this that starts at the top here, and I don't think Jim Irsay would budge on what is one of the most iconic and classy looks in sports (and in history).  I admire your passion for the team, though.  The new look might spur sales as you pointed out, but you shouldn't get your hopes up.  If/when we have word on a game with a possible 'Throwback' look (seen here at left), we'll let mailbag readers know.  Hey, stay engaged with us and as for the juice you think I have, you vastly over-rate it, my friend.
NANCY H. (from Hudson, NH) Even though the Colts are under the salary cap, why can't they save money and focus on quality players like Jerrell Freeman and Josh McNary?  Could you please explain the penalty involved in cutting high-priced FAs signed the previous year, like LaRon Landry and Erik Walden?  Can money saved this year be used for Andrew Luck's salary two years from now?  When high-priced FAs are signed by the Colts and have not earned a horseshoe on their helmet, doesn't this send a wrong message to great players with low salaries, such as Freeman?  Why do the Colts pay a backup QB $2 million to hold a clipboard?  That doesn't make sense to me.
A:  Nancy, I've never really used this forum to get into real discussions about the financial side of the business.  Suffice to say, when a free agent is signed to a multi-year contract it is done with thought.  Having to release players with time left on contracts can hamstring the ability to operate.  In that case, whatever money is left on the contract that is guaranteed would be applied to that season's cap.  That "dead" money is a bad thing, and we have had to crawl out from that before.* * If you truly are targeting LaRon and Erik with your question, I would argue with your assessment.  We wish LaRon had been healthier for more of last season, but he can be a difference-maker, and he was on a number of occasions.  The same is true with Erik, and some of his play was very impactful for us.  It definitely was, and we need both of them this season.  While it's true not every signing works out, we did get value from last year's moves.  When younger players play through their contracts (you mention Jerrell and we point toward the 2012 draft class), we will act accordingly in the club's best interests.  I do think the addition of Matt Hasselbeck was a good one.  We all saw in 2011 how important a solid veteran presence is behind a starting QB.  I don't think anyone could reasonably argue otherwise, given how the lack of one can sink a season entirely.  I hope this takes care of some of your questions.  For the ones it does not, I hope you understand.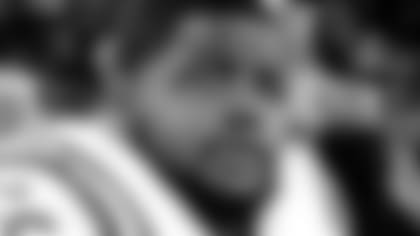 TIM E. (from Fairfax, VA) Do the Colts want Josh Chapman playing at 340 pounds?  During his senior year he reportedly played at 316.  Do you think he'd be more effective, and healthy, closer to 320?  Lastly, how much of a contribution do you think that Montori Hughes will make this year?
A:  The key word you use about Josh is 'reportedly.'  I'm not sure any of us has seen him at 316, and I've done some checking.  That weight you referenced was published by the NFL at the 2012 combine.  Sometimes players train hard for that event because of the drills involved, while in-season playing weights can be much different.  Josh will play at the weight range that is prescribed by our strength and conditioning coaches, as do all of our players.  Josh is among the guys who buy into our system, and he's never been a problem.  It's a good question you ask, though, and I hope it dispels a notion about him and the team.  As for Montori, young players can make a jump from year one to year two.  There is a physical and mental maturation process for many guys during that time.  We look for Montori to take advantage of this off-season and come in strongly in 2014.
BRAEDEN H. (from Paris, KY) It's my understanding the Colts are expecting a fair amount of cap space and have several players that are free agents.  I know Coach Pagano and Ryan Grigson will do what's best for the team.  Will the Colts try fixing some areas via free agency?
A:  While there may be some activity in free agency, I would caution against thinking it will be as voluminous as last year when we signed eight unrestricted players and three more key veterans like Matt Hasselbeck and Ahmad Bradshaw.  I think the likely move is to have improvements from within and in the draft, where we have five picks.  We weren't rash or irresponsible last year in free agency, but we have players of our own to attend to this year and in the next couple of years.  It could be that additions do happen, but don't look for them to be wholesale and maybe not as early as last year, when we added six signees on day one of free agency.
MATT C. (from Indianapolis) There was a talk about expanding the playoffs from 12-to-14 teams.  If the owners vote in favor of it in a couple of months, will it take effect next season?
A:  While there has been some preliminary talk of expanding the number of playoff teams, it's my understanding the topic currently is not on the agenda for the NFL's Annual Meetings which are March 23-26.  This has been in discussion form that could gain traction, but a source tells me it is not at a formal stage yet.  This would be done by a vote of owners, as you mentioned.  If a vote passed, it likely would take effect for that coming season.  That's where we are on this.