 ](http://careyindiana.com)
INDIANAPOLIS – Readers of Colts.com may submit questions during the week and have a chance to have them answered during the middle of each week.  **Submit your question here**.
Here are responses to some of the questions received recently.  We thank you for your interest in the Colts.  Please make an effort to be concise when submitting a question.
GREG M. (from Brooklyn, NY) Since the Colts don't have a first- and fourth-round pick, does that mean they have to make sure to find the perfect person to help them win the Super Bowl?  Do the Colts plan on drafting a CB, to make their secondary even better
A:  I'm not sure there is that "perfect" talent out there to ensure a Super Bowl.  It's such a team effort in this league that one guy can't do it alone.  We have assembled a cast that gives us a chance.  It's still a relatively young team with talent that is maturing in a great way.  It's true we're missing first- (26th overall), fourth- (127th) and seventh-round (241st) choices in the draft, but with slots in the second (59th), third (90th), fifth (166th), sixth (203rd) and seven (232nd, from Baltimore), we should be able to add guys who can contribute.  Last year's draft class didn't have quite the opportunity to do so like the 2012 bunch did.  We added a number of free agents last year who played instead.  We've done so again this year, but we think there is talent in the draft that can help us be solid down to the 53rd player.  We could draft a corner (don't forget we have Greg Toler), but it could be more possible a safety is added in the process.
RICHARD W. (from Tulsa, OK) This may have been asked previously, but I will ask again.  New season begins new changes for the better.  Any chance the organization will change the midfield logo?
A:  I agree that standing pat from year-to-year is not the best practice in this business, but I don't see that the midfield logo is an issue.  You seem to be the only one focused on this, and I don't quite know why.  I think our look is crisp.  Should we ever replace the turf, maybe it could be discussed.  I don't feel there is noticeable momentum to make a change.  If I hear differently, I'll include it in the mailbag.  Thanks for following us so closely like a number of out-of-state/country fans do.  As always, I appreciate your thoughts, so keep them coming.
JOSEPH G. (from Humble, TX) Why aren't the Colts trying to beat New England next year?  In Andrew Luck's first two years, New England beat the snot out of the Colts.  The last time the Colts beat the New England was in 2009!  Conspiracy?
A:  Thanks (I guess) for a unique letter.  Yes, New England has beaten us four straight times, and we haven't beaten them since 2009 (when that win gave us four-of-five in the series).  We haven't fared well against them, though we've won 23 times with Andrew at QB.  We'll have our chance again this year, and we're soon to get the schedule.  The date we play them won't necessarily be circled in red for us (it may be for some fans), but we'll try to reverse the trend.  I don't quite get the conspiracy reference you included.  As for us, it's pure football, and we'll do our best to win every week.
PEYTN D. (from Citrus Heights, CA) I saw Adrian Wilson was released.  Could he be someone as a veteran to come in and help our younger guys get better, or do we just stick with the draft this year?  I also saw Kurt Coleman is visiting.  What are your thoughts on him?
A:  Wilson certainly has a long history in this league, but I haven't heard much buzz about him as it relates to us.  We did confirm Kurt Coleman was in for a visit last week.  Coleman was a seventh-round pick by Philadelphia in 2010, Ryan Grigson's first year as the Eagles' director of player personnel.  Coleman has good size (5-11, 195) and after starting 29 times in his first three seasons, he was a backup last season.  As of now, there's nothing new to update from the visit.  People are interested with the departure of Antoine.  It may be our succession plan is in place with players already here, or it could mean the draft will yield the desired result with a crop of safeties that appears to be deep.
GEORGE K. (from Saddle River, NJ) Although we don't have a pick until the second round, this draft is arguably one of the deepest in recent memory.  There should be some viable alternatives to fill the vacancy created by Antoine Bethea's departure.  I am curious why we would not consider Thomas DeCoud.  DeCoud was a Pro Bowler in 2012 and admittedly had an off-year in 2013, but Atlanta had an off-year.  Given the fact that he has been available for a bit of time, my sense is that we can pick him up at a reasonable price.  Can you ask Ryan what his reservations are?
A:  In a tough year for the Falcons, DeCoud started 15 times.  He's been pretty sturdy since being drafted in 2008 (78 starts in 87 games; 14 interceptions; one Pro Bowl).  With what we are dealing with in replacing Antoine Bethea, I would think Thomas' name at least came up in the usual discussions, but I don't know there was any real pursuit.  I do not really ask Ryan questions of this nature.  I figure if there is something to address, that he will do so.  I hope you understand.  DeCoud has had a handful of visits.  As you said, his price could be reasonable for some team.  I just don't know that we are that team.
DAVE H. (from Sebring, FL) Some teams have updated or totally revamped their uniforms for many reasons.  Have the Colts thought of doing the same?  Do you think the Colts could be awarded an extra pick or two since we only have five picks this year?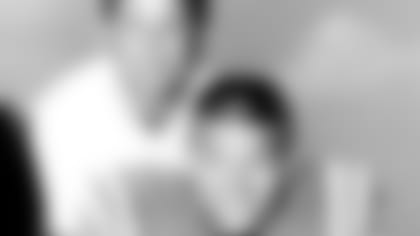 A:  There are few teams in all of sports (not just the NFL) who have a look as good as the one we have.  If there is any pulse to make a change, I'd be stunned, completely stunned.  In 29 years here, I've been surprised before.  A uniform change might top the list of shockers for me.  We've had our blue-and-white look since 1988 when we took gray out of our uniforms.  We have a crisp, iconic look that is timeless.  The roll call of great Colts who have worn the look would take a while to go through.  I can't vouch for other teams and there are some great-looking outfits, but I'll take our uniforms every day of the week and especially on game days.  As for the draft, we were not awarded any compensatory selections.  Unless we engineer a trade or two (which is more likely than a uniform change), we'll go into the draft with five choices. 
ISAK H. (from Mexico City, Mexico) So the Colts are drafting DBs.  Do you consider it a wise strategy to draft players whose stock went down from first-rounder to low- round pick?  For example, Ty Zimmerman was rated as the number two safety before the season's start, and Aaron Colvin was the best CB until this injury-plagued year. Do you think the Colts should wait until the fifth or sixth round to get a low-pick, high-reward player?
A:  One thing about draft ratings, they're all over the place.  The best thing any team can do is its own homework.  While everyone hears the noise about numerous players (and I'm not targeting Mr. Zimmerman and Mr. Colvin as you did, I would never do that) every team has enough eyes on matters and relationships in the business to get a pretty true read.  There always will be players taken before or after they should be because the draft is not an exact science.  Suffice to say, we do everything we can to hash out all information on every player.  You realize how much a high-priced pick that fails is an organization setback, and you love the late-round stories you see in players like Eugene Daniel and Jeff Herrod (for long-time Colts fans).  Thanks for a good letter.
BRIAN H. (from Alaska) Since our first pick in the draft isn't until late second round, are the Colts looking to make a trade and move up in the draft?
A:  A month away from the process, I wouldn't say we are thinking that way specifically but as the draft unfolds I wouldn't be surprised by anything.  You saw how we jumped to get T.Y. Hilton in 2012.  If there is a prospect out there that merited a move up, I think we'd do anything in our power to do so.  Remember, you have to have a trade partner.  You can't force those things on your own.  Ryan Grigson has been smart and aggressive from day one.  I don't think he'll operate his third draft any differently than before.