 INDIANAPOLIS – Readers of Colts.com may submit questions during the week and have a chance to have them answered during the middle of each week.  **Submit your question here**.
Here are responses to some of the questions received recently.  We thank you for your interest in the Colts.
LEVI F. (from Grand Ridge, FL) I'm a big Colts fan and living down here in Florida, I don't get to see many games.  I did see them play (against Miami), and I thought they looked pretty good.  There were some big improvements on defense, but I'm concerned with our offense.  It seems like we can't score very much compared to when we had Peyton Manning.  I think we need to let Andrew Luck run two or three read-option plays.  GO COLTS!
A:  You wrote before our game at San Francisco, and hopefully you got a different impression.  We are going to have a different attack than what you saw before Andrew Luck, Chuck Pagano and Ryan Grigson arrived, and it was on full display last Sunday.  We can and will be effective with the blended look and some power running.  We had a 20-point win on the road against the defending NFC champs.  Hope you enjoyed it, and you will see us a bit more in the near future with some national games.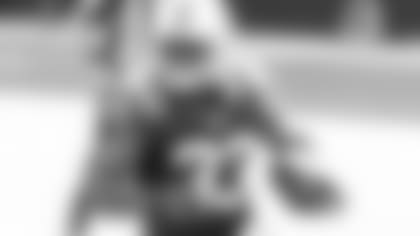 AARON H. (from Marietta, GA) How long is Justin Anderson out?  Could he take over for Donald Thomas?  If not, is Hugh Thornton going to stay at that position?  I know we can pull through this season, but do you have concerns going forward.  My heart sunk with Vick Ballard, Donald Thomas and Dwayne Allen going down for the season. Thanks.
A:  Justin is on injured reserve and will not be able to play again this year.  Hugh Thornton is doing a good job in Donald's absence.  We were all saddened with the losses of Vick, Donald and Dwayne.  The response they want us to make is to play well and keep the season on track.  We're doing that and had a great win Sunday.  As for Justin and the fans he has in your area, let's hope next year (his third with us) holds good things.  Concerns going forward?  You're always concerned about the competition, but not the integrity of our players.
GAGE M. (from Danville, IL) If you're a true sports fan, you stick with that team and never doubt them.  There is always going to be ups and downs.  Give my regards to Donald T. and Vick B.  Hope they get better soon.  Would we look at Khaled Holmes getting some reps at left guard as well?  By having them do this, do you think it would be possible to have Thornton take Mike McGlynn's spot?
A:  In sticking with the team as you do, I hope you take a look at what Mike McGlynn did for us at San Francisco.  He moved to center with Samson Satele out and helped us win a big game.  Mike handled communications well, and we had a powerful offensive showing.  Fans need to understand Mike is a tough battler who has the respect of his teammates and coaches.  He takes more than his share of knocks from the outside.  Is he perfect?  Who is?  He's doing a much better job than many, many people think.  Vick and Donald appreciate your words.  Hugh and Khaled are bright prospects, and thanks for your support.  Based on your frequent letters and support on Twitter, we have a great fan in you.  Believe me, I notice. 
PHIL A. (from Santa Cruz, CA) With the injury to Donald Thomas and the (deleted) play from Mike McGlynn, do you see the Colts making a move to add a guard to the interior of the offensive line either by trade, free agent or waiver wire claim?  It seems Luck is getting pressure mostly right up the middle.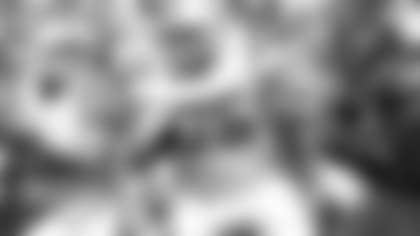 A:  Just like the letter above, I think you could have a different level of appreciation for Mike.  He moved to center twice last year and filled in well in the win over Minnesota and a game we led until the last seconds against Jacksonville.  He battled 16 games last year and moved to center against last week against San Francisco.  I don't think his play merits a great deal the criticisms he gets, but I did want to include your letter.  We truly love our fans and want them to be educated in how they follow the team.  They do it through means far beyond this mailbag.  I would never snow you on something that I don't truly believe, but remember outside opinions (I'm speaking of those in the various media outlets) of any player may be educated.  They may not be.  Some are offered just to create conversation/conjecture.  (That's part of the business, too.)  Mike has respect in our building.  He's working hard and performing better than many think.  He'll have his moments both ways like all players do, but he is doing much better than public perceptions.    
MARSHALL M. (from Evansville, IN) It was great to hear we acquired Trent Richardson from Cleveland!  Will it cause us some problems with our salary cap in future seasons?  Tell Ryan Grigson great job on pulling that trade off!  Keep up the good work!
A:  We will be just fine in contract terms.  Without getting too specific, contracts in Trent's era are not like some that were done in the past.  Before any trade is made, every consideration is factored (financial, medical, etc.).  Ryan did a great job with the trade.  Trent will be a wonderful addition to what we want to do.  Enjoy watching him perform.
DAVE S. (from Carmel, IN) My question is concerning a drive moving the ball past the 50-yard line and then making some bad calls on first down, getting some decent yardage on second down with a play we should have run on first down, and ending up with a third-and-one or two.  Why do you not get the first down first before you heave one into the end zone resulting in an interception?  That's bad football.  I think a short pass would have been a more acceptable chance with better odds.  Then throw it to the zone for a chance for a TD on first down, not third.  Does Mr. Hamilton see this as a low percentage chance at success?
A:  Like the first letter in the mailbag, you wrote before the San Francisco game.  I hope you liked Sunday's result, and Pep called a very good game.  Your points are noted, and I think you'll enjoy his approach over the duration of the season.  We do know that keys to succeeding are manageable yardage situations on second and third downs, and we will take calculated shots down the field.
BOB B. (from Deltona, FL) Where do I begin?  It was a total team effort on Sunday when no one gave the Colts a snowball's chance of beating San Francisco.  All week long, I listened to all these so-called experts say the Colts didn't have a chance.  I wonder what they're saying now.  Every Colts fan should be proud of the all-out effort this team performed on Sunday.  Are you listening Mark S.?
A:  We've said before, all that matters is what our 53 players believe and how our 20 coaches prepare us to play.  The chatter covering this league is part of what makes it great.  It was good for us to play so well in a tough venue and on the main network broadcast.  While you good-naturedly (?) mention Mark S., all we can do is get ready for Jacksonville.  There's no better way to qualify a win than doing it with another one.
BYRON W. (from Fort Worth, TX) With the trade for Trent Richardson, did Kerwynn Williams go back to the practice squad?
A:  Kerwynn was waived by the club on Tuesday.  He was deactivated Sunday at San Francisco.  Perhaps if he clears waivers, he might return to the practice squad.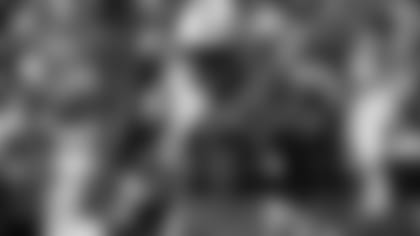 LAWRENCE S. (from Indianapolis) I see our offensive coordinator is not used to calling plays in the NFL.  Screen passes do not work that well in the NFL.  T.Y. Hilton is a go-to receiver.  Why is he not getting consistent looks?  Probably because he's calling (deleted) screen passes on third down.  Throw the ball down the field.  Why downgrade from Bruce Arians?
A:  You emailed in at 6:19 p.m. (ET) Sunday when we were starting a possession from our eight-yard line with a 13-7 lead.  We missed a field goal on that drive, then had two touchdown drives in our largest road victory margin since 2009.  I remember getting a blistering in-game letter last year on Cassius Vaughn right before he had a scoring interception return against Tennessee.  Don't know if you've changed your mind, but it was a solid win.  Pep is not a downgrade.  He is in a position that is a bit of a lightning rod, every coach is.  Thanks for the input and passion.  We wouldn't want it any other way.  For those scoring at home here are the passing targets through three games:  Wayne (23), Hilton (21), DHB (14), other WRs (3), TEs (15), RBs (14), FBs (3).  Our rush:pass mix is 47.4:52.6, pretty healthy.  The rushing offense is fourth, with a 146.3 average (through three games) that has not been topped by us since 1985. 
DAVID H. (from Sebring, FL) Wow, what did Chuck Pagano put in our players' water?  Everyone had us losing.  After today, teams around the league will be watching us.  I could not believe how well the offense and defense played.  I wish Ahmad Bradshaw had 100 yards and Reggie Wayne got a TD.  If our guys keep playing like this, the sky's the limit.
A:  Like Bob B's letter, thanks for the congrats from a regular mailbag contributor.  We're heading down your way this weekend and want to validate last Sunday with another good Sunday.
BOB M. (from Milwaukee, WI) Gutsy performance in San Francisco.  Don't you just wish they could play at those RPM's every game day?  If the coaching staff could bottle that (and the new car smell), Colts would make history.  Offensive stats are for show, defense for dough.  I'm impressed!
MATTHEW E. (from Cumberland, MD) (The Colts) totally outplayed the 49ers in every aspect.  I find it truly disheartening that most announcers and "experts" are saying it is what the 49ers failed to do instead of giving credit to the Colts for what they did.  Why is it so hard for the nation and powers that be to believe this is truly a good team and that they are more than capable of putting together wins and making a run into the later part of the season and into the post-season?
A:  At least you didn't mention Mark from ESPN by name.  He, Pep Hamilton and Mike McGlynn get their share of mentions in this forum.  Kidding aside, we still will fight perceptions that change slower than reality.  We're 2-1.  We've avoided losing consecutive games over the last 19 outings.  It's not time to beat our chests.  We just need to beat Jacksonville.  A number of Colts fans felt like you do back around 1999-2000, and I'm sure you remember it, too.  If we just focus on ourselves, that is all that matters.  If we do that, you'll have some fun Mondays.
CASEY M. (from Indianapolis) I have been a Colts fan for a number of years but never cared for the soft Tampa-2 "keep it in front of you attack" on defense.  I also thought offensive linemen who could push people around were needed, not just pass protecting skills.  I was not able to see the game Sunday, but it sounded like we were an attacking (team).  Highlights had Mike McGlynn looking very good.  How did Luck and him do for the whole game?
A:  We had a "signature-type" performance all the way around.  Our coaches 'coached 'em up,' and guys performed like they are capable of doing.  We're looking for more of that.  Thanks for the words on Mike McGlynn.  He's had more than his share of notice this week, but he played well out of position, and he and Andrew worked solidly as a tandem.
CLAUDIO F. (from Sao Paulo, Brazil) I'm a fan and supporter of the Colts and live in São Paulo, Brazil.  I have searched a lot for the Colts shirt to buy, and it is hard to find.  I noticed that the shirts worn during the season contain the coat.  I found (that) sensational and so my contact.  I wonder if there is any special reason for not finding the game shirts with the team's coat.  The shirt with the coat is gorgeous and (selling it is) a way to spread the team more.  I would be delighted to receive any contact from you, and sorry for the difficulty in language.A:  No problem with any language issues, I'm just glad your interest led you to write.  The best way for you to find what you want is to visit www.coltsproshop.com. There is a wide choice there, and they will ship directly to you.  We love hearing from fans in different countries, and I hope you find what you are looking for.
STACEY W. (from Ravenna, OH) Is it possible to use Lucas Oil Stadium in the off season to say get married?  If so, how much would it be?
A:  The stadium is run independently from the Colts, and it would be best to visit its website or call stadium authority at 317-262-8600.  Thank you for asking, and I wish you the best.