 ](http://careyindiana.com)
INDIANAPOLIS – Readers of Colts.com may submit questions during the week and have a chance to have them answered during the middle of each week.  **Submit your question here**.
Here are responses to some of the questions received recently.  We thank you for your interest in the Colts.  Please make an effort to be concise when submitting a question.
THOMAS K. (from Wabash, IN) I'm wondering how the Colts plan to replace Antoine Bethea.  I know Delano Howell and Sergio Brown are young and talented, but I question if they are ready to be the answer at safety?  I also wonder if any of the free agent CBs available have the ability to move to safety and if the Colts would consider doing it?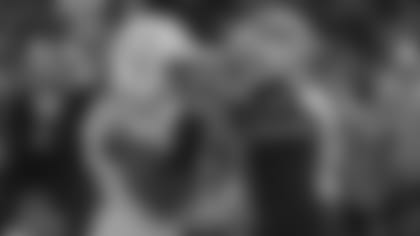 A:  You ask questions many are asking and for logical reason.  At one point, Antoine was a young player trying to replace someone else.  We're not really defined there right now, but we have guys like Delano and Sergio who should factor into the mix.  Ryan has said options are being explored, and you know he and Chuck will expend all their energy to get us ready there and elsewhere.  It's a little too early now to answer the question that you and many pose.  We're still quite a ways from training camp, let alone the season.  Just have faith that we'll obtain or coach-up whoever fills the spot Antoine anchored for years.
SALOMON D. (from Paseo de primaveras, Mexico) Is Hakeem Nicks going to be a one, two or third receiver?
A:  I don't think anything is sorted out yet, but his body of work will have him on the field.  We all want to see how Reggie rebounds.  T.Y. has become such a potent force in a short time that he factors in tremendously, and Hakeem has done nothing but produce.  Let's see how things take shape in spring/summer work.  We do have a pretty wide array of options in the offense.
SUNIL A. (from Houston, TX) Unlike a few Colts fans, I haven't lost faith in Trent Richardson. I believe he will live up to his potential and have a very productive year next season.  I am also glad that Vick Ballard is back healthy and Ahmad Bradshaw was re-signed.  Hakeem Nicks is also a great addition.  With fit-again Dwayne Allen, I can't wait to see how far Andrew is going to take the team with these weapons in his arsenal.**
A:  There is nothing wrong with looking at the glass as half-full, as you've done.  Ryan and Chuck have assembled a group that has a chance to be a truly memorable offense.  The backs will get every chance to contribute in big ways, and Nicks and Bradshaw are primed veterans who are joined by young talent on the rise.  While you can't predict bumps in the road or assume health, you have to like how we're constructed going into a third year in the program.  It's a firm foundation and a healthy environment for players to prosper.  Against this offense, you'll truly have to defend the width and length of the field.  
MARY H. (from Cable, WI) How is Trent Richardson's recovery going?  I hope it goes well because he could use some real improvement.  How confident is Ryan Grigson in him?  When I saw him play, he really made me mad.  Hoping for Comeback Player of the Year next year!
A:  Trent is coming along fine and will be ready for the off-season program that starts in mid-April.  We have all the confidence in the world in Trent, and I think you'll see a different player this year.  I can tell by your words that you're on his side.  I think you will be rewarded with a season that should be a little smoother for him.  He is one of a few players who will benefit from an off-season here.  I know I say that a lot, but it's very true.
TERRY W. (from Ocklawaha, FL) I was wondering if the Colts will be going after Ben Tate to shore up a position that desperately needs it.  Tate would fill that void very well.  Dwayne Allen can't seem to stay healthy, so we really need some help for Coby Fleener.  Don't get me wrong, I really like Allen but if he's not on the field, that's not going to help us much.**
A:  You've probably seen by now that Tate is elsewhere, and judging Dwayne like you did is wrong, in my opinion.  He was hurt last year in the opener and missed the remaining games, but Dwayne was one of a handful of players in 2012 to start every game.  Injuries will happen in the game, but it has not been a pattern by any stretch with Dwayne.  I think we're pretty set at TE, and Dwayne can be one of our most versatile performers.  Remember, he led rookie TEs in receptions in 2012.  I think he's poised for a big year.
JIM H. (from Forest City, NC) With the problems at center last season why did Khaled Holmes only play 12 snaps?  Does he have a problem, or is he just not ready to play at this level?  What is the plan for him next season?
A:  Last year was not a year that added up well for Khaled's participation.  An ankle injury in training camp was a bit of a setback.  He and a couple of others from last year's draft class should show some maturation that could influence their second seasons.  This is not an unusual case around the league, and you and a few contributors are curious about Khaled.  He is a smart player and one who can use the off-season program to his advantage.  Ryan Grigson said last week Khaled was drafted with the idea of him being the center for the future and this will be a year for competition.  There are a few players people will want to hear about heading into the season, and Khaled will be one of them.  We'll keep you updated as we can.
PROFESSOR B. (from Indianapolis) What does the development of Khaled Holmes look like?  We just have not seen him very much.  My Cowboys friends tell me to NEVER trust Phil Costa, so I am very interested in Holmes.  Has he developed at the rate the coaches want him to develop?  If not, what has hindered that development?
A:  You can see my comments on Khaled above.  Players like him can make big strides in a second year.  We hope he does.  As for your sources, believe at your own risk.  We would not have added Phil if we didn't think he could contribute well.  There is so much outside chatter sometimes that it can unfairly paint a player.  I'd prefer to form an opinion on someone once it is seen how he fits into a team's environment. 
PAUL M. (from Pittston, PA) If Ryan Grigson doesn't believe in starting rookies on the o-line, where is the help coming from?  Phil Costa is a camp body or backup at best, and last year's crop of rookies couldn't even break the starting lineup with all the injuries and below average talent.
A:  We'll see how the year shakes out.  Donald Thomas will be a welcomed returnee.  Hugh Thornton started a number of games, and I'd say keep an open mind on Phil.  Those who are understating his ability could be wrong.  I know you and others are asking about the line and secondary.  We have time to define ourselves, and we do have some solid players on hand.  We'll do all we can to fill all areas of concern or need.
DARYL I. (from Port Perry, Canada) I think we have upgraded the defense with Art Jones and D'Qwell Jackson.  I love the Hakeem Nicks addition, but do you feel we need to draft at least two DBs?  Could you see us signing Champ Bailey as a safety if we don't see a viable option in draft?
A:  I wouldn't be surprised to see us do something in the draft in the secondary, but I don't know that adding two would be the move or not.  I think we have some talent on hand already.  As for Champ Bailey, he's been a solid pro for years.  He would be 36 by the time camp rolled around.  I know Chuck has benefited before by having very veteran players in the secondary.  I have no hunch on him.  You don't know what kind of action he will generate while on the market.     
JOSIE T. (from Milwaukee, WI) You stated that Trent Richardson had "no ills to cure" in the last mailbag edition.  Trent fumbled three times in 2013 with a very limited amount of touches, and two of those fumbles came in critical games.  That needs to be cured.  Is there something more innovative we can do to provoke greater crowd noise, and what are the restrictions the NFL places on this?  For instance, placing a live decibel reading on the big screens during third downs and rewarding season ticket holders in some way every time the noise breaks 110 decibels?  I know that sounds impractical and silly, but we've seen the impact in Seattle when a franchise takes a more involved approach to encouraging crowd noise – they're the loudest place to play because of stadium design, the 12th Man activities and the culture they've created, much of which came from the franchise, not just the fans.  The only thing we do is put the "get loud" message up on the screens.  Let's be more proactive as a franchise to take the noise to the next level if it makes the team more competitive.
A:  While the numbers you mention are true, I don't think it's a long-term issue for Trent.  As for the crowd noise, we get rowdy ourselves in Indianapolis.  Our fans have made Indianapolis a rough stop for teams for the past 10-12 years, once causing a pundit to think we were piping in noise.  That only served to stoke our fans more.  We're always looking for ways to make it tougher, and our fans have been a big impetus for our success.  Hey, tip your cap to Seattle.  They do a great job.  So do others.  We'll be creative in our game presentations (we're already good at it, if you've seen us), and we'll take our fans over any others.  Thanks for writing and supporting us from miles away.  Hope you get down here some time.
JESS T. (from Dallas, TX) Why all the flack about Ryan Grigson? Just look where this team was two years ago.  We still have a few holes which will be helped by our picks in the draft.  Give a full slate next year we will move right to the top as a contender for years to come.  Know why?  Andrew Luck!  We will not need to be a big FA player and will be able to sign our own.  This is how you build a business.
A:  Ryan works in a tough spot in a fastball league, but he's a power-hitter doing a solid job.  People always will second-guess him (and every other GM.)  It's part of the job description, but you're looking at the big picture with him.  We've almost totally rolled over the roster on his watch, yet won 23 games and reached the playoff twice.  No matter his efforts, catcalls will come.  What he deserves is a pat on the back for his efforts.  I doubt he'd notice though, the guy always is grinding and looking for personnel.  He's used players from other leagues and from around the globe, literally.  Ryan creates competition at every position and has overseen the hiring of a terrific coaching staff.  He's done in with keeping the financial house in order, everything you want your GM to do.  Thanks for complimenting him, and it sounds like you're a business owner yourself.
DAVE H. (from Sebring, FL) There are still some very good FAs not signed – MJD, Jared Allen, Vince Wilfork.  Any of these guys would be a great asset for the Colts.  If they would sign for less to win a Super Bowl, it would be a win-win for both parties.  Have our guys been in contact with them and showed them we could have been in the Super Bowl if not for the injuries last year?  We want to make a run at it.  I feel the staff should make some big pitch to these players and see if they want a ring.
A:  You can sell sizzle sometimes and the aspiration of a Super Bowl for us is real, but players on the top end of free agency (historically and not aimed at these guys in particular) can be more driven by dollars at this point of their careers.  Some can be motivated by a title opportunity like you said, but you get the feeling most of those types of signings happen a little later in the process.  We'll keep looking at what is out there to see if needs can be met with proper opportunity.  I think at these positions, though, we're pretty well set with players on hand and money dedicated to those position groups.