 ](http://careyindiana.com)
INDIANAPOLIS – Readers of Colts.com may submit questions during the week and have a chance to have them answered during the middle of each week.  **Submit you question here**.  Here are responses to some of the questions received recently.  We thank you for your interest in the Colts.
DAVID H. (from Sebring, FL) In next year's draft, all this team really needs is O-linemen.  We have a great core group when healthy.  I would be just trying to re-sign every player we have as long as they're still playing at a high level.  This group of players can be winners for years to come.  Let's keep them together.
A:  I like your spirit, but we're not done with this year yet.  You wrote before we played KC, and I hope how we played made you feel even better about our prospects going forward.  A lot of people have asked about how the team will address the offensive line in the off-season.  I would point to how well it has played recently with a number of lineup changes.  There have been some low points, but the unit is playing pretty well.  As for what the off-season holds, Ryan Grigson and Chuck Pagano will analyze everything and make decisions that need to be made.  For now, let's worry about New England.  Glad you're upbeat.  I know at other points this year you've taken some rough games really hard.  Hope you're happy late Saturday night. 
MICHAEL L. (from Columbus, IN) How much money will we have to work with in the off-season, and what changes do you see coming?  With the draft ahead of us, who do you like for the Colts to draft?  With everyone coming back next year, who do you think will get cut and stay?
A:  Like David above, you're asking about things that are best addressed after the season.  From one source outside the team, I hear we may have about $30-35 million to work with (and that does not go as far as one might think).  Again, that's an outside estimation, and that's all I'll say.  The draft is way, way down the line.  Free agency will come before that, but I'd rather keep focus on this year before we deal with things later on this year.  Hope you understand, and I like your commitment to the team.
GEORGE D. (from Indianapolis) Can we put Peyton in the past?  Over the years, Peyton once made a comment that each football game takes on its own character. How great a tribute to Peyton Manning from Andrew Luck to beat the old master in a regular season game this season.  Then, to play a miraculous game against KC and win a playoff game in one of the greatest NFL comebacks of all time.
A:  I know what you're saying, and Peyton Manning is an emotional matter for a lot of people.  We all know his greatness and love the contributions he made on and off the field.  What he did is a template for every player to follow, and there never has been a finer Colt.  Andrew Luck has provided a great rookie season and another tremendous one whose final chapter(s) has yet to be written.  They both authored some compelling comebacks, and let's hope Andrew's career carries as many near-annual post-season appearances as Peyton's did.  It's a delicate topic, and people will feel like they do.  Just be glad of the heritage our franchise has had at the toughest position in sports.
ED K. (from Wisconsin) What a game.  It looked a bit bleak for 32 minutes but then the comeback was on.  Why weren't the DBs bumping the KC receivers off the line? There were too many big plays and when the replay was shown, the Colts' DBs didn't slow down the Chiefs receivers at all.  I don't think Greg Toler should have played. He was still hurt. **
A:  Kansas City came in with a really good plan and executed it well.  They had some pretty good concepts in the screen game and with crossing routes (plus Dwayne Bowe's not shabby).  We had some trouble staying up with them early on, but we made adjustments that slowed them down over the final 27 minutes.  You have to credit the Chiefs for a lot of things they did and us for how we responded.  It did seem we were bringing more pressure than normal from the secondary as it related to Alex Smith.  Greg was healthy going in, but didn't hold up.  Trust me, Chuck would not have put him out there if he weren't convinced Greg was healthy.  He's never done that with a player and never will.  Remember, other teams have great coaches like we do and talent on the field that goes with it.  We struggled at times, but we ended up with one more point in an 89-point game that none of us will forget.
R.J.  E. (from Marion, IN) No questions, just one statement – GO COLTS!!!
A:  Glad we touched something in you, and we did with a lot of fans.  It was one of the most memorable games we've had, and those in-house had quite a treat.  Whatever you were doing last Saturday night, do it again.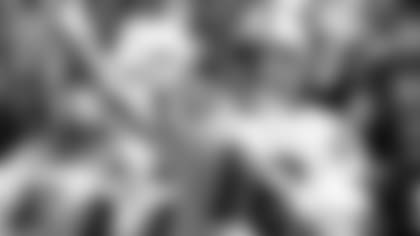 JAMES H. (from Wytheville, VA) Will Peyton Manning come back to retire as a Colt? Will he coach after his career, hopefully with the Colts if he does?
A:  Coming on the heels of George's letter above, I had to chuckle.  I don't know what Peyton would be thinking about at this point of his career other than San Diego and playing as long as he can.  I would hope at the appropriate time that something would be worked out, but that is my feeling.  Peyton has such a tremendous appreciation for history and has such a prominent place in our heritage that it would be a great thing for all Colts fans.  As for his post-career plans, he's never said anything to my knowledge.  Whatever he chooses to do, he will go all-in like we've seen him do on the playing field.  If that retirement moment does happen, it would be one of the most special celebrations we could have.
JAMES J. (from Denver, CO) What do the Colts need to do to stop Tom Brady in the divisional playoffs?
A:  You're asking me?  I wish I had an answer, and I wouldn't presume to offer one for a quarterback who has won and won big like Tom Brady.  It seems a lot of coaches have labored with that answer, too.  He has complete control of that offense, and he has worked with a different group of players through the years.  This year, he's lost a number of pieces, yet had a number of comeback wins and helped the Patriots earn another bye week.  I did ask him a question Monday on a conference phone call, but not that one.  We'll just see what Chuck Pagano and Greg Manusky come up with for Saturday.  Like a lot of things, focusing on yourself and the techniques you are taught helps, but Tom has made plays against the best.  It's been aggravating watching him at times against us, but you do appreciate one of history's finest talents.
M.P. (from Charlotte, NC) That was a great game, great win for us.  Andrew Luck is creeping up in the elite ranks in his second year.  New England is next, not an easy task.  Assuming Aqib Talib (6-feet, 1 inch) will be on T.Y. Hilton (5-11), what plans does the offense has for that besides T.Y.'s speed?  Will the defense tighten up a bit and keep us in the game?  You don't want to give Tom Brady 40 points, at all.**
A:  We've moved T.Y. around a bit in the offense, and he's contributed in every role we've had for him.  Thinking Talib will be on him is a reasonable assumption.  I'm sure Bill Belichick will do what he thinks is best to try to take away from the attack – and that could be it.  It will just come down to execution.  You never go away from a talent like T.Y., but there are others who can contribute, and they must.  Once we got a handle on KC in the second half, we did fine.  We don't want a repeat of the scoring bonanza from last weekend.  Winning one once like that is hard enough.  Having to do it on the road is a much taller order.  The only thing I can say is players need to play as they're coached, and the rest of us will spectate.
TOM W. (from Lynn, MA) The way to beat the Pats is to take away the middle of the field and put pressure on Brady.  What do you think?
A:  Tom Brady has feasted on slot receivers through the years, but he's feasted on other things, too.  If the answer were that easy, he wouldn't have 49,000 passing yards, 359 touchdowns and the best winning percentage (.775, 148-43) of any QB in the Super Bowl era.  While that would be one way to increase your odds, it's a much more complex thing than that – plus divining that answer is way above my football IQ.
KIRK D. (from Florida) I now live in Florida and was wondering how do the Colts get to New England to play on Saturday with the weather got so bad in Indy.  It seems to be going to be heading north?
A:  We'll leave as planned on Friday afternoon.  The weather has been brutal everywhere (we were at minus-13 the other day with about 13 inches of snow).  The long-range forecast does not appear to present issues.  We should be fine, and thanks for the concern.
MARTY B. (from Westbury, NY) I'm a long-time fan from the Johnny U. days.  I have seen many running backs in my days, but watching Trent Richardson, I think I saw a confused man, not what I saw in college.  That fumble and then benching him, has Coach Pagano given up on him?
A:  No he hasn't, and it was not the kind of night Trent or anyone wanted him to have.  Some games are better than others, and that was a rough one.  We'll need Trent this Saturday.  Trent has been under a tremendous spotlight this year.  I think you will see his true form soon.  I definitely think it will be on display next year when he has a full off-season to assimilate himself in the concepts.  I feel you really care about him, and thanks for the letter.
RYAN S. (from Avon, IN) Will Deion Branch play in the upcoming divisional playoff game against the Patriots and if so, how much of a role will he have?
A:  Yesterday was his first day, and he will have a couple of more practices.  Deion's a long-time veteran.  He has had some work with Matt Hasselbeck in Seattle, and we'll do all we can to get him ready for Saturday.  I don't want to promise anything, but if Chuck thinks he can contribute then Deion will be out there.
PHIL D. (from Los Angeles, CA) I have to say that was the greatest victory I ever seen as a Colts fan, besides Super Bowl XLI.  I would like to thank Ryan Grigson again.  He has been doing an outstanding job.  Here is my question though, is it too early to give Andrew Luck and T.Y. Hilton an extension?  Numbers 12-to-13 will be putting in work for us for a long time.
A:  I think it is too early in their contracts to do anything, based on the labor agreement.  When the time comes for all players, Ryan has shown he will make every effort to keep "pillar" players.  For my money (and many others) Andrew and T.Y. fit that category.
DAVID L. (from Vermont) Great game to watch last week, but we need to play better on defense if we want to win this week.  How many players will be playing in their first playoff game for the Patriots this week?  I like it when we go package right or left and pass or pitch and run from it.  With the Pats' missing starting linebackers it might be nice to use rushing and passing plays out of that package and best test new linebackers, any talk of this?**
A:  There will be 21 Patriots with a chance to play in a first playoff game this Saturday.  Last Saturday, we had 19 Colts with that same chance.  As for how we attack their defense, Pep Hamilton will have some varied looks for us to use.  He's had some interesting personnel groupings and formations out there lately, and we've used up-tempo with some success.  What he has up his sleeve this week, who knows?