 ](http://careyindiana.com)
INDIANAPOLIS – Readers of Colts.com may submit questions during the week and have a chance to have them answered during the middle of each week.  **Submit your question here**.  Here are responses to some of the questions received recently.  We thank you for your interest in the Colts.
BRAEDEN H. (from Paris, KY) Disappointing ending of course with a loss to New England.  However, this is another stepping stone for Andrew and this young and talented team.  Now that it's off-season, where do the Colts go from here and how soon will we see the transactions beginning with reserving future contacts and re-signings?
A:  Braeden, you are one of our youngest writers, and this is a very tactful letter.  There was abject disappointment over our performance and loss.  We'll use it to get better, but we did not play well at all Saturday.  Andrew took the loss hard and shouldered a lot of blame.  He still felt numb Monday when he talked to the media.  He'll use this, too, as motivation and a building block.  We have not addressed specifically how we are moving yet.  There will be a number of changes (not on the coaching staff, though that was not part of your question).  The next couple of weeks will let our people get together to study it.  We have signed a few reserve/future players, perhaps the most recognizable being Chandler Harnish.  Those transactions will be reported as completed.  Thanks again for coming to the KC game.  I hope college keeps you in the area and that you visit us often.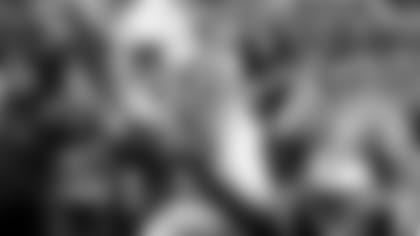 JOHN C. (from Bellerose, NY) Well, it was fun.  The final result showed how weak as team we really are.  We need a lot of new players.   Andrew got a beaten but should only get better next year.  I'm looking forward to it, disappointed but proud.  Let's go Colts!
A:  You can't sugar-coat the result, or you wouldn't be honest, and that's something our fans deserve.  I wouldn't call us weak.  I'd say we didn't play at all like we prepared or aspired to perform.  It was a rough, unceremonious exit, but it came one round beyond where we got last year.  We did go 11-5, won the division, went undefeated in the AFC South and won a home playoff game.  Not every team can say that.  We did it under adverse roster conditions and with a team that still is young in key positions like Andrew's.  Your weekly contributions show where your heart is.  Stay firm, and spring work starts April 21.
DAVID L. (from Vermont) "No guts, no glory" needs to be added to our saying of, "Next Man Up" and "One Play at a Time."  To think we only need to do our job and we will win is not going to get us to the Big Dance.  We need to make things happen and take more chances.  Why we punted in the fourth quarter being three scores down will be questioned all off season.  Thinking if we just do our job things will fall in place needs a little more thought out if we assume things like we did in New England.  Also, it takes three field goals to beat a touchdown and extra point.  Kicking that second field goal gave the Pats the game.  Last week the people who were talking about next year knew what they were talking about.
A:  For one, we never assume just doing our jobs will win.  That's a bit of an assumption on your part.  It also was a leap (my opinion) to talk about the upcoming off-season when we had a game to play (unless you have an infallible crystal ball).  We were playing a very good opponent at their place.  Chuck admitted afterward the punt in the fourth quarter was a decision he wished he had over.  Give him points for honesty.  As for the second field goal (with 10:03 left in the third quarter), that cut things to a one-score game for the first time since the first quarter.  It was the right decision (I think), but you hate not to convert a first-and-goal from the four.  What happened afterward triggers the conjecture and criticism.  This team has a lot of guts.  I think it will get its share of glories by rebounding after a tough defeat, but it will have to wait until next season.  Maybe you feel otherwise.  You were tactful enough in your letter.  I just don't agree with it, and I wanted to publish what Chuck said about the decision to punt for some like you away from Indianapolis who may not have seen his comment.
M. P. (from Charlotte, NC) That was terrible.  It looked like the same ole' Colts – depending on the QB and the defense stops nothing.  Why didn't the coaching staff make the adjustments on the defensive side of the ball when they noticed the Patriots were running the ball so well?  They had four rushing touchdowns.  Hopefully Luck learns during this offseason from all his mistakes.  Still a young team.  I'm praying that this defense gets better during the offseason.  I know we won't have an easy schedule next season.
A:  They had six rushing touchdowns, not four, and it was a game where we did not execute very well.  That's all I can say.  It was not a great night for us.  We'll learn and grow.  Andrew will be fine, but his emotions still were a bit jumbled on Monday.  We are young.  The roster, like every off-season, will change.  We'll live for another day.  It won't be easy like you said next year, but it never is.  Here's the schedule as a reference for readers:  Home:  Houston, Jacksonville, Tennessee, Baltimore, Washington, Cincinnati, Philadelphia, New England.  Away:  Houston, Jacksonville, Tennessee, Cleveland, Pittsburgh, New York Giants, Dallas, Denver.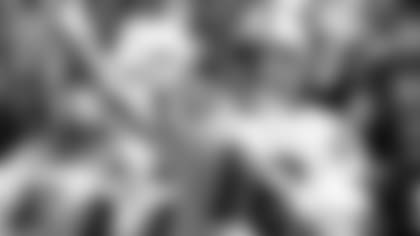 MICHELLE M. (from Fort Wayne, IN) Why didn't Chuck Pagano go for it on fourth-down with 10 minutes left?  The referee crew calling the game was terrible.  Three major miscalls could have potentially put points on our side of the board.  Will that be noted as well?  I just read an article about Peyton Manning may be retiring next year due to an evaluation on his neck.  If that is the case, will Jim Irsay do everything in his power to get him to retire as a Colt and maybe coaching for Indianapolis?  I am extremely happy we have Andrew Luck.  They are two completely different QBs.  How nice would it be if Peyton could come to our side again and we have both?  I do not know what Jim Irsay thinks, but I do know how much Indiana loves Peyton.
A:  You can see my answer about the punt Chuck decided to do in an answer above.  The officiating crews are evaluated by the league.  If there were calls we objected to, we would turn them in for review, but that would be the extent of what we can do.  As for the score/outcome, you live with it.  As for Peyton, it seems he will have the usual physical evaluation after the season is over.  Every player does that, and we wish him all the health in the world.  As for whenever his retirement time comes, it would be great to have him retire ceremoniously with us.  Jim Irsay, and everyone here, loves and respects Peyton.  As for him coaching, he's never really stated any post-career plans.  We've had this question before.  I'm sure we'll have it again.
MIKE J. (from Anderson, IN) Since the Colts' season is over, do they plan on keeping Deion Branch for the 2014 season.
A:  Deion is one of 18 possible unrestricted free agents at the moment, and that period does not start until Marsh.  How we proceed with him is to be determined.  We'll report anything Ryan Grigson and Chuck Pagano decide as we move forward.  One thing about Deion, he does have Horseshoe traits that we want in all players.  It would be something to see him wearing a horseshoe after all these years.
TOBY S. (from Henryville, IN) Is it true that the Colts are releasing Adam Vinatieri?  I just want to say the guy has saved the Colts from many losses.  I would like answers.
A:  It is true that Adam Vinatieri could be an unrestricted free agent in March.  Adam had a tremendous season.  There could be discussions internally on how to make that happen, but I don't know for sure.  Those aren't answers we have at the moment.  Adam knows the score (he always does) and would like to stay.  We all know what Adam has done and what a pro he is.  At this point, you will hear a lot of things in the rumor mill.  The percentage of rumors grounded in fact is small.  Free agency does not start until March.  Stay tuned is all I can say. 
PAUL M. (from Pittston, PA) The biggest disappointment this year has to be Ryan Grigson's evaluation of the O-line.  I would think he would be better at judging talent there.  Mike McGlynn is not even a below average guard, but he's not bad at center.  Samson Satele should have been riding the pine.  With all the trouble on the line, Khaled Holmes never sees the field.  Do you see management addressing this area in free agency to get some proven talent there?  Remember the bill on Luck's contract is due in two years.  If they don't get talent now, they won't be able to afford him in two years.
A:  If there is a deficiency in the line play, I'm confident Ryan will be on it.  A number of people like you have made their opinions known about that unit and others.  Ryan, the personnel department and the coaches have a lot on their plates like any team does when a season is concluded.  I'm sure we'll have the usual turnover rate that teams typically have.  As for Andrew, nothing can be done with him or anyone in his draft class contract-wise until after next season.  We'll be fine when that time comes.  You aren't asking for specific answers now, and I know you know there are none to give.  Suffice to say, once the final gun sounded in New England the focus of the organization shifted forward quickly.
MICHAEL D. (from Indianapolis) The best teams in the NFL are left in the tournament and the Colts beat three of them.  In building a contender for the long term, teams need to acquire/keep foundation pieces through the draft, fill in immediate needs through free agency and install beneficial schemes.  No one bats 100 percent. On-lookers decided months ago Jim Irsay insulted Peyton Manning and the Trent Richardson trade was a bust.  Look at the RBs still playing and tell me who else can possibly play the Blount/Gore/Lynch/Moreno role for the Colts over the next five years.  The Patriots won using the very style of play Mr. Irsay said is his goal for this team, and a back with Trent's talents is a core piece of the puzzle.  Congratulations to the Colts.  They went as far as they possibly could given the circumstances.  They gave us many more delights than miseries.  Can't wait till next year!**
A:  Michael, thanks for the note and your support.  We saw that each of the eight playoff winners ran well and that seven of eight winners out-rushed their opponent.  Jim Irsay said before the year the 2004 Patriots had an ideal mix, and that's what we're trying to do.  We hit some goals this year and missed a few.  We never stopped trying, and won't.  Your letter hit many good notes, and we appreciate it.  We took one step further this year and won 12 games.  We're full speed ahead and know you're on board.  Well-written letter, sir.
CHIP E. (from Cumberland, MD) First off, great job to the Colts and everybody involved on a most excellent year.  This team is going to be special for years to come.  In the third quarter we were down only seven points when a blatant trip sent Andrew to the turf.  As with many instances this year, the zebras missed it.  One play later we punt and LeGarrette Blount has a long TD.  Is that trip something coach could have challenged?  Say he throws the challenge out there to say check on the spot, do the refs have the autonomy to call the penalty when they see it on replay?  I still feel if that penalty had been called and that drive could have been sustained, the outcome could have been quite different.  Thank you for a great season, looking forward already to next season with an improved outlook.**
A:  Thanks for the contributions this season and for the outlook.  While replay exists to confirm or correct certain things that happen, it does not exist for the function you inquired about. Referees can view plays, but not to assess a penalty that wasn't called.  Millions of viewers saw the play.  A few of them may have wondered the same thing you did.  You wrote in with a great question about a game function.  That's one reason why this mailbag exists.  I hope that clarified it for you and others.     
ED K. (from Wisconsin) This past game was a hard loss to swallow.  Getting behind against NE is not a good thing to do and it caught up with us.  I just don't understand why Greg Manusky couldn't get the defense to do a better job.  The tackling wasn't very good either.  I hope the Colts can get some help on the offensive and defensive lines this off-season.  When does free agency start, and when can the Colts start talking to free agents?  I do hope the Colts can resign Pat McAfee and Adam Vinatieri.
A:  New England did a terrific job of executing, and we just weren't able to get the job done.  We'll live with the bitter result and get better moving forward.  It was a tough one for all of us to endure, fans included.  Free agency starts in early March.  As you saw earlier in the mailbag, there is a possibility of 18 Colts to be unrestricted and a couple to be restricted free agents.  It always gets busy in March, so look for it around the 11th.
CHRISTIAN L. (from Meridian, ID) I know this isn't a Colts question, but could the Falcons right now cut Tony Gonzalez and have a playoff team pick him up since he doesn't hurt them since he is retiring anyways?  Or is there some rule that prevents teams from doing that?
A:  If the Falcons were to cut Gonzalez, there would be no way for him to be picked up by a surviving team.  Teams do have a certain number of moves they can make this time of year, but the waiver process like this would not allow for a player to move quickly to a team still competing.  Waiver claims like this one this time of year aren't assigned until the first business day after the Super Bowl.  Thanks for another good question like Chip had above.