Lauren grew up in Jacksonville, Illinois. She started dancing in a studio as a toddler and continued all the way through.
"I did all kinds of dance – ballet, tap, modern, jazz, pointe," she says. "I was on my high school dance team, I was captain junior and senior year. We did kick and pom – we were competitive, won state titles, the whole deal. It was really cool. It was a big deal to be a Jacksonville J'ette back in my day."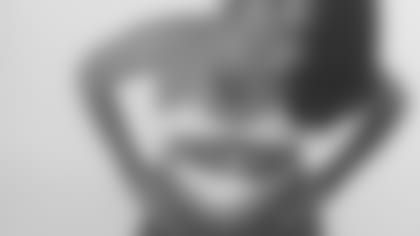 She went to the University of Tampa for two years, then followed her heart to Indianapolis.
"I followed a racecar driver here," she laughs.
Her parents worked in racing and she grew up around the sport. Her dad had a firm rule – no dating drivers. But there was something different about Bryan.
"My dad actually met Bryan before I did and loved him. At the time, I was Miss Eldora Speedway, which is a dirt track Tony Stewart owns in Ohio. Bryan was driving a car for Tony and I was working an appearance. I got introduced to Bryan the same day my dad met him. For the next three months, he was like, 'When are you going to ask that Bryan guy on a date? I really like him.'"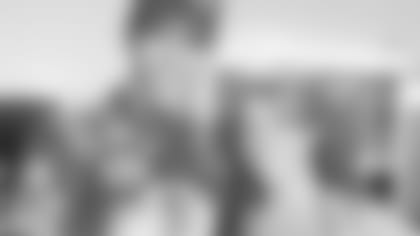 Stewart's business manager eventually set them up and from that day on, they were a team – on the track and off.
While she worked in motorsports and finished up her marketing degree, Bryan Clauson was making a name for himself racing Midgets and Sprint Cars on dirt tracks. He ran the Indianapolis 500 three times, leading three laps and finishing 23rd in 2016.
That spring, Bryan and Lauren hosted both their families for Easter.
"It's the first holiday I've ever done and I'm no good in the kitchen," she says. "I pull the ham out of the oven and it's still frozen. It was the pre-baked ham and it had the foil around it and I didn't know you were supposed to take the foil off."
But after Bryan proposed, eveyone forgot about the ham.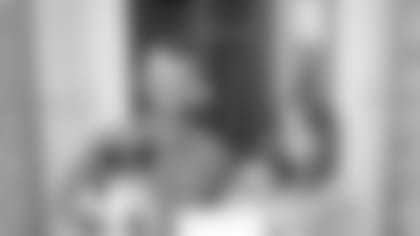 They planned to get married in February of 2017. In August, while at a track in Kansas, Bryan was caught in a deadly crash that left him critically injured.
For three days, Lauren, her family, and Bryan's family gathered at the hospital and said their goodbyes while the doctors and nurses prepared his organs for donation.
It was there she had an epiphany.
"I vividly remember, we were still in the hospital with Bryan and I sat down on a couch in between my parents and I looked right at my dad and said, 'I'm not coming home,'" she says. "I was like, 'I love Noblesville. I love Indiana. This is where I want to be.'"
The support she received afterwards only confirmed her decision.
"The first time we came back to Noblesville, I turned into our neighborhood and every single house had a green porch light and it was incredible."
The first year was a struggle just to get through.
"After Bryan's accident, I was totally lost. I was upside down," she says. "I was 24 years old and I thought at the time I had my whole life planned. I knew what I wanted to do – I was going to get married and we were going to have babies, I was going to work with Bryan and his racing career, handle the business side - and all of that was taken away. Not only did I lose my best friend and my fiancée, but I lost my career path and I lost my future plans."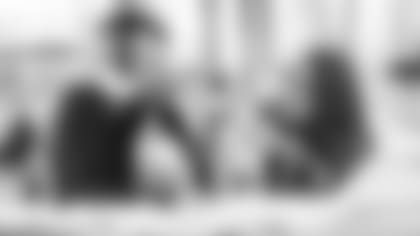 Eventually, she had to find herself again. Inspired by a nurse who cared for Bryan in the hospital, she decided to go back to school for nursing.
Then, she decided to chase a dream she had left behind years ago.
"Since I moved to Indiana, Colts cheerleading has kind of always been in the back of my mind. But it wasn't a realistic dream when I was with Bryan because we traveled so much and I did so much with him."
Lauren says she never felt like she was in Bryan's shadow until after the accident when she became the girl who lost her fiancée.
"This whole audition process and getting to the finals has definitely helped me find my confidence again, it's helped me find my own path. When I walked into this room, when I made the finals, nobody knew my story."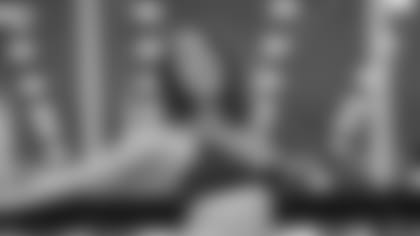 Now, she hopes to use it to help other people.
"I've been through the worst of the worst, but I'm here to say that I survived and I'm going to keep on going. And if I can inspire or help one person, it's worth sharing."
Her goal this year was to make it to finals – and she's already done that. But for Lauren, it's about more than earning her boots.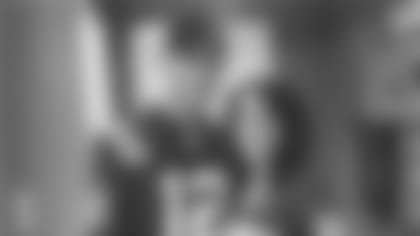 "Bryan's life was cut entirely too short and I feel like I have the responsibility to not only live my dreams for me, but to live my dreams for the both of us."
In the process, she's gone from surviving to thriving once again.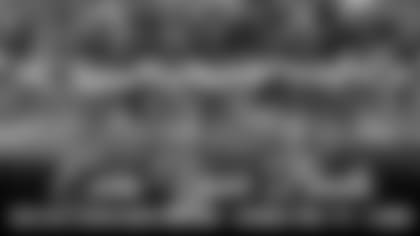 ](https://www.indianapolissymphony.org/event-detail/colts-cheerleader-showcase)