Caroline is from Cincinnati, where she grew up dancing in a studio.
"I had never touched poms until I walked into my Butler dance team audition and I never want to put them down," she says. "I love the entertaining aspect. I love the fan interaction."
She came to Butler University in search of two things.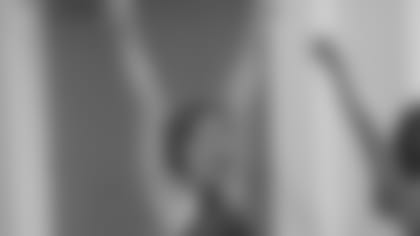 "I've always wanted to be a teacher, so that was always my first love. I wanted to teach and I wanted to dance, so that was the dynamic duo I was looking for."
Then she met Sarah and they became a dynamic duo.
"Freshman year I don't think we knew each other as well," says Sarah. "But we're in the same sorority and now we're completely best friends – we room together, we do everything together and it's been a really cool experience being able to do dance team, school, life with her."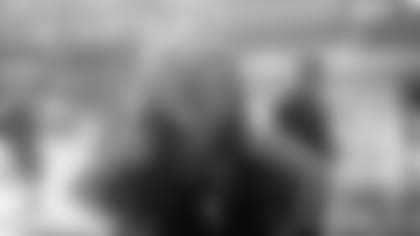 Sarah grew up dancing at a studio in Munster, Indiana.
"I think I really kicked it into high gear in seventh grade. I tried out for my middle school dance team and ever since, I've been in love with it."
Like Caroline, education was the priority when Sarah picked her school. But dancing for Butler was the highlight of her four years.
Now seniors, they got to end their season at the NCAA Tournament.
"We traveled to New York City. It was a great way to go out," says Caroline. "There were six seniors on the team and six travel, so it was the perfect bonding experience to end our four years on the team. And all six of us had been through the four years together."
Their coach, Cassia, is a former Colts cheerleader. And she was not shy about preparing them to be Colts cheerleaders.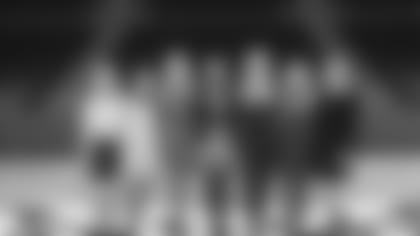 "I think a week after Butler's tryouts she was like, 'So, let's start talking.' She was on top of it already," Sarah laughs. "Even Butler's dance team has grown tremendously because of her. I think she's been training us in a way that has been helpful in preparation for this even before we knew we were trying out."
In the end, it didn't take much convincing.
"You could tell her Colts foundation amplified our team and the last two years couldn't have been better," Caroline says. "I think that motivation, seeing the girls in our program and how that instilled more leadership and zest for dancing, it was like, 'I want to do that.'"
And doing it with Sarah makes it even sweeter.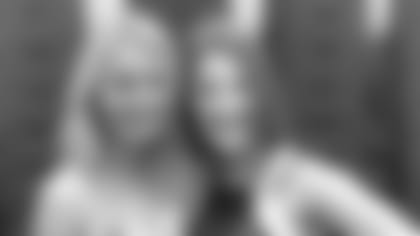 "We're best friends and roommates, so it's really cool to do it together from a similar love. It's really encouraging and reassuring just to be able to be there for one another."
"We push each other a lot, which is fun," says Sarah. "We work out together. We practice the dances together. We have spent a lot of time together, which we normally do, but this is a fun way to hang out."
It's also a fun way to meet new people.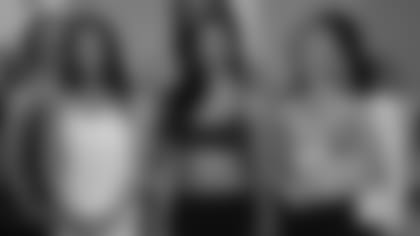 They're happy to be dancing together. But most of all, they're happy to be dancing.
"Being able to even go a little bit beyond our Butler season and do these prep classes and just learn some fun dances has been really good for me because I didn't want to give it up quite yet anyway," says Sarah.
Dance brought them together.
Their friendship will keep them together.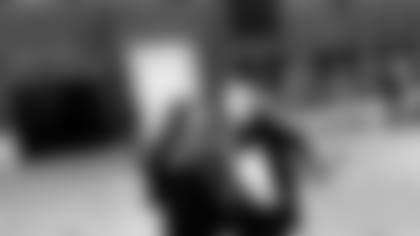 But Caroline and Sarah want to earn their boots and keep dancing together a little longer.
To follow Caroline, Sarah, and all the women in their quest to earn their boots, go to Colts.com/cheerleaders.