Anne grew up in Indianapolis. She started dancing when she was three, but it wasn't until later that she committed to it wholeheartedly.
"I was actually a huge tomboy growing up," she says.
She tried all the sports.
"I did volleyball, soccer, and basketball, but I wasn't very good," she laughs. "And then something kind of sparked. I started at a new studio and loved it. I just saw that that was where I was getting better – so, I basically chose dance after that."
And she's grateful she did.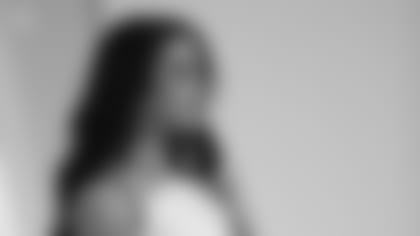 "I just find so much joy in it and it's good for me – it's keeping me healthy, it's keeping me on my feet, it makes me feel the most me, it makes me come out of my shell. I'm normally more reserved and quiet, but when I dance, it's the other side of me – it's where I can come out and show my true happiness and be sassier."
When it came time to go to college, her dance teacher pointed her in the right direction – north to Ball State University in Muncie.
"My teacher at my studio, Turning Pointe Academy of Dance, was on Code Red when she went to college. So, she kind of pointed it out to me and I was like, 'Oh, that sounds cool. That sounds like something I would like.'"
She made the team her freshman year – and that's when she met Sarah.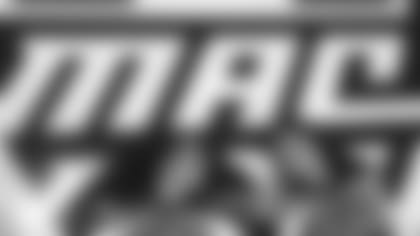 Sarah started dancing at a studio in Muncie.
"I grew up in Muncie right next to Ball State, so I've been there my whole life," she says. "I danced at a studio from two to 18, so I was there forever."
Dance clicked right away for Sarah. But when college came around, she wasn't sure if she would continue.
"I did dance and cheerleading my whole life," she says. "I was just seeing where my path took me."
It took her right down the street to Ball State. And she couldn't be happier about it.
"I was really excited when it did because I was kind of looking for my second dance home."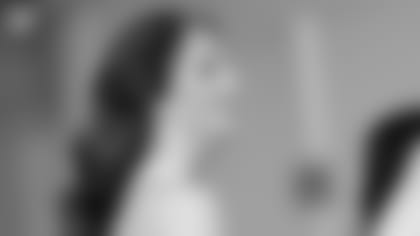 Like Anne, she had a connection to the Code Red dance team.
"My previous coach, who was my coach at the dance studio, she was the coach of the team. She didn't really say anything about it. I think she just wanted me to discover it on my own," she says. "I went to the audition eyes open and I made it and I was so happy."
They're both seniors this year. And inspired by their former teammates, both women decided to try out for the Colts Cheerleaders.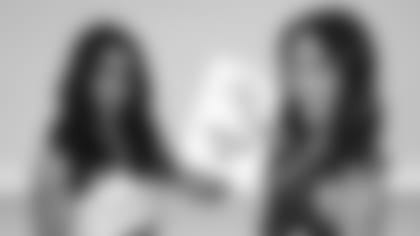 "Audrey and I danced at the studio together and she's been totally my inspiration through this whole thing," Sarah says. "She encouraged me to do Code Red and now she encouraged me to do this. I'm actually wearing her audition outfit."
"When I was a freshman, Ambria and Audrey were seniors," Anne says. "I've been at the showcase both of the times they made it and I just sobbed like a baby every time."
This year, it's Anne and Sarah's turn to audition. They're best friends, roommates, and co-captains on Code Red. And neither can imagine doing it without the other.
"I'm glad we're doing it together because we'd be lost without each other," says Sarah.
"It's amazing going through something with your best friend. You're able to rely on the other person for everything," says Anne.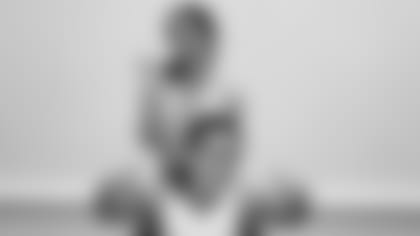 They practice together, plan their outfits together, drive down together, and they hope to earn their boots together.
But they'll have each other's backs no matter what.