When the Colts Cheerleaders came back for the 35th season reunion, there were some new additions to the Colts Cheer family.
And when the women arrived at the Colts facility on Saturday to practice their routine for the halftime show – many of them brought their little ones with them.
"The idea started when Makinzee Love (Wills) thought it would be really cool to get a small group of us together and do a babies after cheerleading picture," said Allie Hosler. "So, we sent an email out. We thought we would get a little bit of a response. Suddenly, 35 girls were coming with their new babies. It really shows you how much happens between reunions."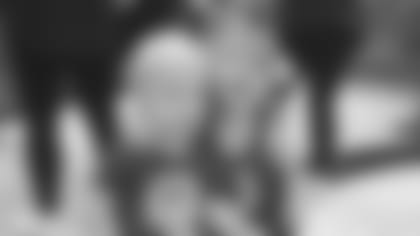 "Stef (Wilson) and I actually had the same due date, so we wanted the babies to meet. So we thought everyone who has been in the same chapter, we're coming back five years later and we wanted to bring what we've been doing for the past five years – and it was the babies," said Wills. "I was so surprised at how many there were."
It was like a giant playgroup. As the babies frolicked on the field, the moms caught up with each other, sharing stories and milestones from the past few years.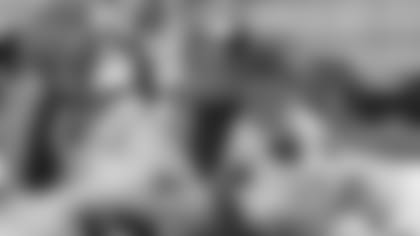 "Even though I hadn't cheered in five years, we're all still close and helping each other out and following each other's kids on social media," said Megan Roberts.
"I remember when I had Logan, I think for a month I didn't have to make food because my teammates were bringing me casseroles," she said. "My friend Nicole would come over and just let me sleep. I didn't have to buy him clothes forever because they bought him all that stuff."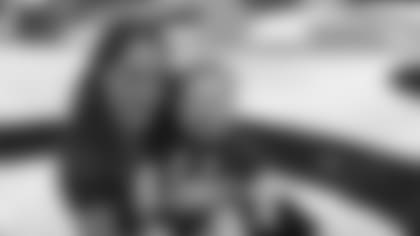 It was a great reminder of what kept them coming back – and why they eventually walked away.
"I got the choreography and I was a little intimidated to start because I just had a baby four months ago. But once I got into it, it was like, 'Oh my gosh, now I remember why I loved doing this and why I did it for so long,'" said Stefanie Wilson, who cheered for six seasons.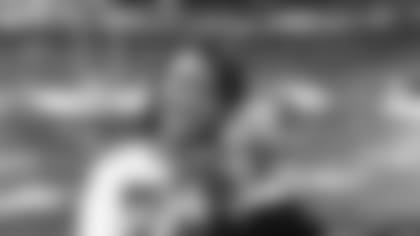 "Having him with me and knowing that I did it to start my family and to bring this life into the world, it's like, 'This is why I left.'"
"When you're cheering, your whole life revolves around cheer. And then you leave and you start a family and then, your whole life revolves around them," said Anna King.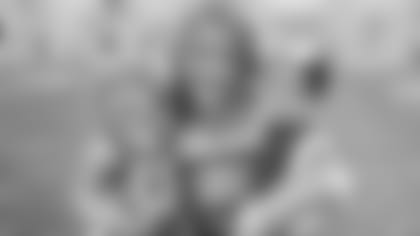 "So, it's fun to have these two worlds collide and share some of my favorite memories with my little girls that maybe someday will be cheerleaders."
"We kind of grew up together in a way," said Hosler.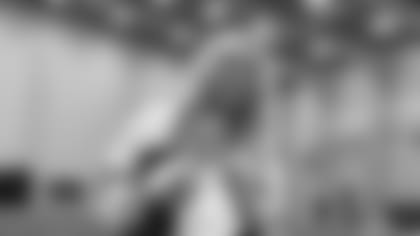 "So, to see this next stage of our lives with our babies – we all put so much passion and dedication and drive into cheerleading while we were cheerleaders, that it's really cool to be able to redirect that energy into our little humans."
Alyssa Robertson had the youngest baby at just 13 days old.
"Everybody has been very impressed by the fact that we're getting out and doing things, but I'm not one to sit at home and watch TV," she said. "I think it's a great opportunity to bring her to the Colts complex and I'll have these photos for years to come, just to show her all the fun things that we did before she even knew."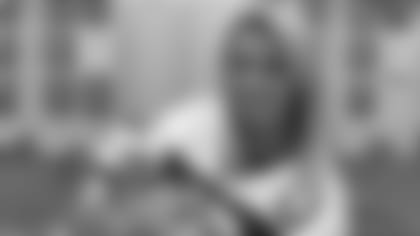 She wasn't even cleared to dance yet, so Robertson just came for the reunion.
"I figured it was probably not best for my recovery to be dancing in the halftime show," she laughed.
Being eight months pregnant with her first child didn't stop Natalie Hess from dancing.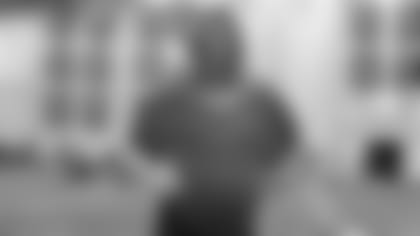 "It's a lot different, for sure," she said. "A little more effort. We thought it was hard then and now I'm like, 'Nope.'"
Wilson was not even surprised.
"Only Natalie would do that. She cheered for eight years, she was our Pro Bowl cheerleader. She's having a girl, so I was joking that her daughter is going to be the longest tenured cheerleader because she's performing in the womb."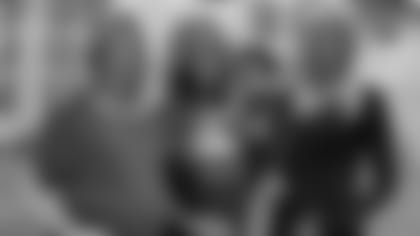 Erin Smith and Britney Heisler are also expecting.
"We'll have a little squad already," Hess said.
"And as Bree said, it's a majority of girls," said Robertson. "So, we're definitely going to boost the Junior Cheer program."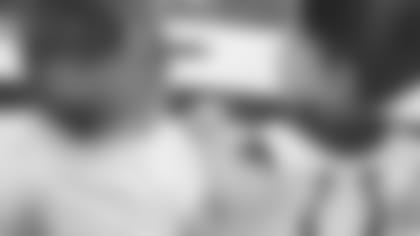 They started out as teammates.
Dancing on the field together, they became sisters.
As their families grew, the kids became cousins.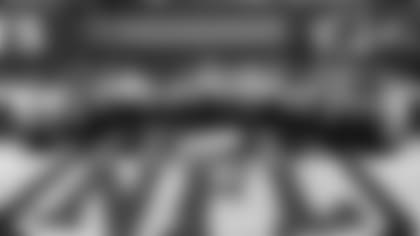 And when they all come back in five years, they know their family will be that much bigger – and their bond will be that much stronger.