Zhanna takes her responsibility as a role model for young girls very seriously. It's one of the things she loves about being a Colts cheerleader.
"Obviously when we wear our uniform, we're ambassadors," she said.
It's something that extends beyond Colts Cheer - because for the young girls who look up to her, wearing her uniform is almost like being a superhero.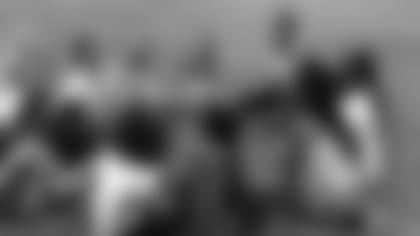 "I always think of myself as a helpful person, but once I put my superhero costume on, I think I was able to apply it outside of Colts Cheer. Even if I'm not at an appearance, I'll go up to a child and talk to them."
When Colts Cheer Director Kelly Tilley challenged Zhanna and her teammates to come up with a cause to support this season, it wasn't a hard decision for her.
"I've been working with kids as a gymnastics coach for many years, so for me it was a no-brainer. I definitely wanted to do something with kids."
What she wanted to do for them was a bigger question.
"It was tough. I feel like I could have picked any program. I knew I wanted to help boys and girls. But at first, it was a little hard to pick which program to help."
It takes a village to raise a child – parents can't do it alone. The Boys & Girls Clubs play a key role in today's society, teaming up with parents to make it easier. So, that's what she settled on.
"Parents can get a break and trust that there are good people out there that are willing to help," she said. "I'm sure it feels really good for them to know that their kids can go there and they'll have good mentors and they'll have things to do."
They may even find their passion.
"I know a lot of kids are really into science or programming – one of my girls was talking about Raspberry, which is a coding program – and she's 8 years old. Some kids might not even know they're interested in that because they don't have the opportunity to have that program."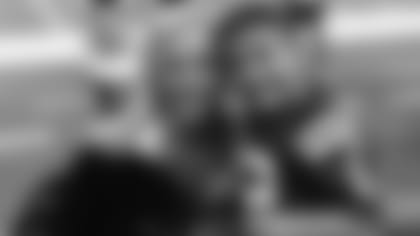 And when you open a door for someone, you never know where it may lead.
"Who knows what little girl could become the next Bill Gates or Steve Jobs? You never know. You just have to have the exposure and have those opportunities."
As a gymnastics coach and a Colts cheerleader, Zhanna has many opportunities to mentor young girls.
"You've got to have good role models," she said. "This is my second year doing Junior Cheer. I know the parents are so grateful for the girls developing relationships with us."
And every once in a while, her worlds collide.
"One of the girls I coach used to be a junior cheerleader and she still talks about it to this day," she said. "Just seeing that confidence she took away is awesome."
Zhanna didn't get where she is today without others helping her along the way. Now, she wants to use her platform with Colts Cheer to open doors for others.
"We always get excited for new opportunities and new ways we can be involved in the community."
Seeing what her teammates are passionate about and hearing about the causes they get behind just inspires her to want to do more.
"When one person is passionate, that's powerful. But when you have another 25 girls plus Kelly and when you have the Colts organization behind you supporting you, you have to feel good about it."