For Sarah, her first season as a Colts cheerleader has been a lesson in giving of herself – on the field and off.
"I'm continually blown away by the Colts organization and just how they care so much about the community and reaching out to everyone in Indianapolis," she said. "I think that's a really unique part about being a Colts cheerleader is that I get to influence people – not only on gameday, but outside of it and in the community."
This season, Colts Cheer Director Kelly Tilley raised the bar on all the Colts cheerleaders – challenging them to find an organization to support and create a plan to do it.
What Sarah came up with was a way to use her platform as a Colts cheerleader to promote something personal and important to her and her family.
"It kind of came from my cousin, Tommy, who has Down syndrome," she said. "He's the light of all of our lives and he's really changed our family for the better."
Now, she wants to help change the way society sees people like him.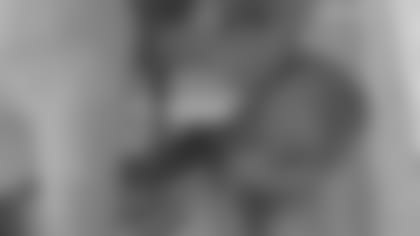 "A large part of our population is living with disabilities, yet they are rarely represented in the advertising and media industries. Changing the Face of Beauty works to change the perception of 'beautiful' by creating stock photos of people with disabilities for companies to use in their marketing strategy," she said.
Tommy has done photo shoots for Changing the Face of Beauty. And Sarah sees an opportunity to bring people with disabilities together with Colts players and cheerleaders.
"To have people like the Colts Cheerleaders, who are known for typical beauty, come together with Changing the Face, it's portraying all different kinds of beauty."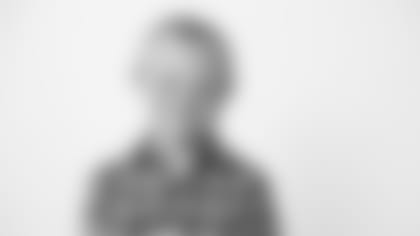 And that's a beautiful thing.
"I believe we have a truly unique opportunity to start something monumental," she said. "We have an opportunity to accept the disability community and build a connection and relationship that celebrates everyone."
Reaching out to people with special needs is nothing new for the Colts Cheerleaders. They have a relationship with Down Syndrome Indiana that goes way back. It's actually the first organization Sarah worked with when she became a Colts cheerleader.
"I remember after tryouts and making the team, they kept coming on stage to take pictures with us and the pure joy and happiness that it brought me and that it brought them," she said. "To be able to get to know them a little bit was really, really cool."
It made her even more excited to be part of the Colts organization.
"I am so proud to be a part of a group of young, professional, empowered women that are committed to serving as role models in the community."