Sarah's rookie season as a Colts cheerleader was unlike anything she imagined. 
"I loved that (Coach) Kelly was really focused on us as individuals and not just focusing on dancing, but what we could do behind the dancing too. I haven't ever really put myself out there behind the scenes. It was really cool for me to be able to showcase what I can do outside of dance while dancing."
And one way she was able to do that was through the Community Impact Challenge.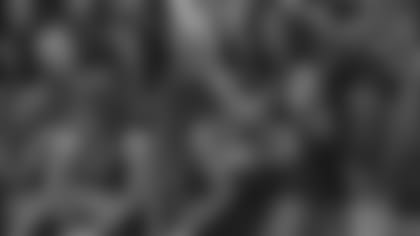 "She really wanted us to have a say in what we were doing and how we could give back to the community and I felt like the Community Impact Challenge was the perfect way to let us give to what we were passionate about and showcase that."
For Sarah, it was kids and healthy eating. 
"My major is nutrition and dietetics and going through Ball State and learning about food deserts and food swamps and all these different areas that need attention, I definitely knew that I wanted to do something incorporating food and food insecurity and knowing that's such a huge issue in Indianapolis, I wanted to really focus on that."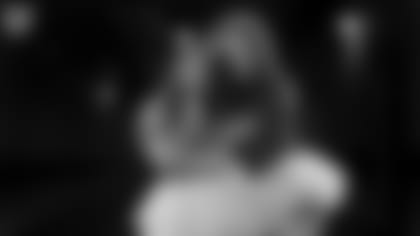 And she found the perfect partner to help her do it.
"Gleaners has been a partner of the Colts for a while. So I reached out to them and said, 'Hey, this is what I'm thinking' and they were like, 'Well, we actually have this great program with schools.' They teach kids valuable skills at these school-based pantries - how to cook the food, what foods are better for them, how to make recipes, how to properly clean them, cut them up, food safety, and all of that while they're there."
The key is making it enjoyable.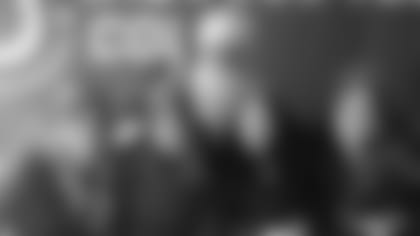 "Just getting that message to the kids. A lot of schools that Ball State went to this year as projects, they didn't even know the difference between a fruit and a vegetable," she said. "They absorb that, they want to know, they want to try new vegetables, as long as you make it fun and exciting for them. 'Just try it,' that was our biggest thing - for them to just try it. If they hated it, that's fine - as long as you tried it."
Sarah's passion for nutrition started back in high school. She was always active with dance and she could tell that what she ate made a difference - what she didn't know was how. 
"I finally talked to someone at Ball State and they were like, 'Well, you should check out this.' I got into it and from the very beginning of freshman year, I loved it. I never switched majors, never had a second thought, I was always just so interested."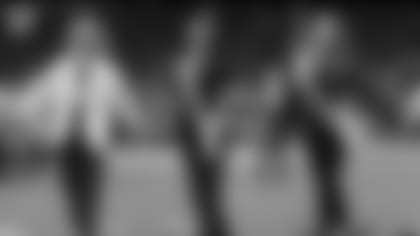 Now, she loves sharing what she's learned with others. 
"I love food. Working with food and being able to tell other people, 'Food can change your life,' really made a difference to me. Rather than using medicine, using food was really a passion of mine, showing how much that can influence your life - just by what you eat."