People with special needs have a special place in Lexie's heart.
"It all started for me because of a neighbor I had growing up. Her name was Sarah and she lived down the street from me. She's nonverbal, confined to a wheelchair, and I would walk to school every day and she would be outside waiting for her bus to pick her up," she said. "I was probably early middle school age and every day, I would stop by and say hi and chat with her."
One day, Sarah's mom came out and thanked her for the kindness she showed her daughter.
"She told me, 'I could really see you having a future working with people with special needs and specifically in special education.' So, that's what I ended up going to school for. My program was a dual degree in both elementary and special ed. After going through my program and going through my student teaching, I really felt my heart was pulling me toward the elementary side, but I knew I didn't want to leave this passion to the side."
A first grade teacher and former titleholder in the Miss America Organization, Lexie is also co-director of Indiana Miss Amazing, an organization that gives girls and women with disabilities opportunities to build confidence and self-esteem.
"That's truly where my passion is, is being able to give people an experience of a lifetime where they just feel like everybody else," she said.
Based on the pageant system, they don't call it a pageant. But every year, someone is crowned Miss Amazing.
"It's less about the competition and more about the skills they gain and the friendships they create."
When Colts Cheer Director Kelly Tilley challenged Lexie and her teammates to come up with a cause to support this season, she already had one in mind.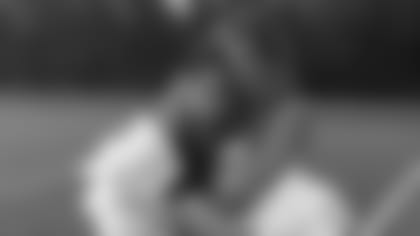 "I'm hoping to bring people together from our friends with Down Syndrome Indiana as well as my girls from Indiana Miss Amazing," she said. "This is something I've been thinking about for a long time. To me, it was always, 'This is something I'm going to do down the road.' And then when she brought it up, I thought, 'Well, why not now?'"
In the spirit of the game she loves, Lexie wants to bring people with special needs together with professional football players and cheerleaders – so they can cheer them on.
"We're cheerleaders for everybody," she said. "It's amazing to see the connections you make because our role as cheerleaders is so much more than just what we do on the field."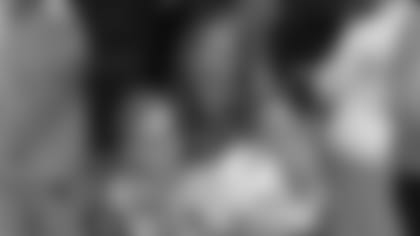 And the cheer they give, they get back in return.
"The way they light up makes you feel like you've really accomplished something. And they help you grow. It's not just what I've done for them, it's also what they've done for me."
What they do for her is give a new perspective on life.
"They love life. I think that's the biggest lesson I've learned, is if you can change your outlook and look at every day with the bright smile and the excitement that our friends from DSI have, then your quality of life will go up."