Lauren comes from a medical family. 
"I grew up very interested in medicine. My grandpa and a bunch of my aunts and uncles are all doctors," she said. "When I started thinking about what I wanted to major in in college and what I really wanted to pursue, nursing really caught my attention because not only did it combine my interest and love for medicine and science, but it also allows me to be one-on-one with patients a little bit more than a doctor would be able to."
And her love for kids drew her to Riley Hospital for Children.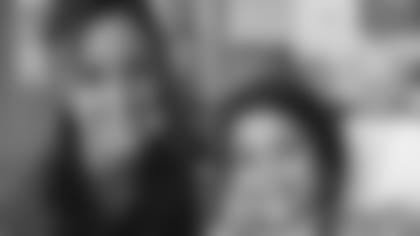 "I think I always just knew working in pediatrics was what I wanted to do. I grew up loving babysitting. I remember when I was like seven years old, putting fliers out in my neighborhood saying I could babysit their kids, even though I was just a kid myself. Getting in with kids and being able to make their day better, putting a smile on their face, it's something I can't even describe."
As a Colts cheerleader, Lauren gets hands-on in the community. As a nurse, she gets to see the power that connection has.
"When you're able to spend even a couple minutes in a room with a kid talking with them rather than, 'Here, take your medicine.' Or 'Here. We need to do this,'" she said, "it makes all of that a whole lot easier."
When Colts Cheer Director Kelly Tilley challenged Lauren and the rest of the Colts cheerleaders to come up with a community cause to support this season, she knew she wanted to combine her passions for medicine and dance.
"It's going to be great to be able to take things we're passionate about and work to create something amazing to benefit others."
And there was no question who she wanted to benefit. Because it's important for kids to be kids – even if they're in the hospital.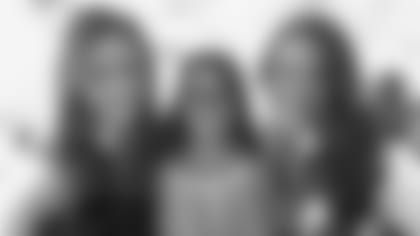 "There needs to be a little more compassion and happiness," she said. "If they're there for a long time, we need to do something to make it special for them."
Sometimes, all she has to do to spread some joy is tell them about her other job.
"I don't always bring it up, but sometimes I'll tell my patients that I'm a Colts cheerleader or the secret will get out somehow and the smile on their face is really cool. It's amazing."
Still, Lauren wants to make a bigger difference.
"Anything to make it feel a little more like home for them."
Because sometimes the little things are the big things.
"It's great when you hear families say you made a difference in their stay."