For Hannah, being a Colts cheerleader means being a good teammate.
And being a good teammate means reaching out and being there for your cheer sisters.
"If someone is having a bad day, you go up to them. That's part of being on a team – is being a team player or seeing if someone is off that day or is having a bad day or needs a hug – it's your job to go up to them and make their day a little better."
It's something she enjoys doing for her teammates.
And with Colts Cheer Director Kelly Tilley's message to the squad this season, it's something she hopes to take out of the Colts and into the community.
"We are amazing women who are talented and so much more than just dancers who wear a specific uniform on game day," she said. "We have our superhero capes and we want to use them even more. We want to go beyond our boots."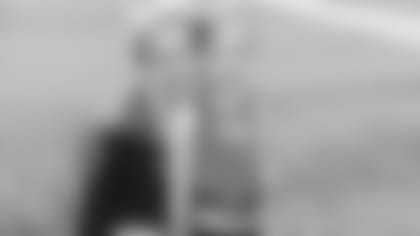 Now starting her fifth season as a Colts cheerleader, Hannah is looking to expand her impact. She knows she'll leave a legacy on the team someday. But she'd like to leave a legacy in the community as well.
"I'm able to take a step back and make an impact in other ways and to me, that's so important. You don't know how many years you have left cheering, so I wanted to find a new direction and I thought this would be the year to do it," she said.
Thinking beyond the boots was just the push she needed.
"We have an amazing platform and when I'm done cheering, I won't be Hannah the Colts cheerleader anymore. It's a way to still be a part of the organization even when I'm done cheering and something that I will always remember."
When Tilley challenged Hannah and her teammates to come up with a personal cause to support this season, one thing came to mind.
"I love kids," she said. "I knew I wanted to do something with kids."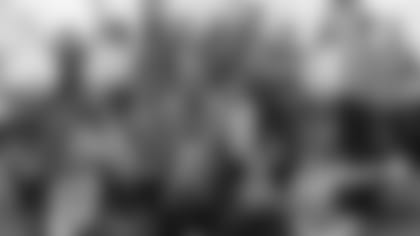 She ran across a kid who was trying to do just that.
"There's this little girl in Fort Wayne who created the Buddy Bench. She's got it at her school and the bench is made out of pop tops. You set it outside and during recess, if someone is lonely or wants someone to talk to or doesn't have a friend to play with that day, then they go sit on this bench and the idea is that if the kids see someone sitting on this bench, they go to the bench and talk to the person or invite them to come play."
The idea is, just like Hannah and her teammates – one person can make a difference.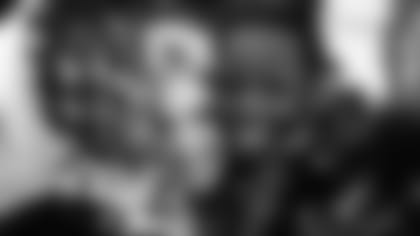 "Her goal is to get one in every school in the Indianapolis area. I want to take it a step further and make it all of Indiana gets one of these benches," said Hannah. "Even if we just help one child ever, that makes a difference. If we help one person not feel lonely."